Campus Activities Board's annual Crystal Ball welcomed more than 300 attendees Jan. 30. In accordance with the dance's location at the University of Pennsylvania's Museum of Archaeology and Anthropology, the theme was Ancient Adventure.
"The draw of the museum was really its atmosphere," CJ Kraft, a member of CAB's traditions committee said.
"Being able to come in here and see this giant dome and all of the artifacts adds a new element to the event. People can eat and dance and then explore as well," he continued, referencing the magnificent 90-ft. dome in the Chinese wing of the museum.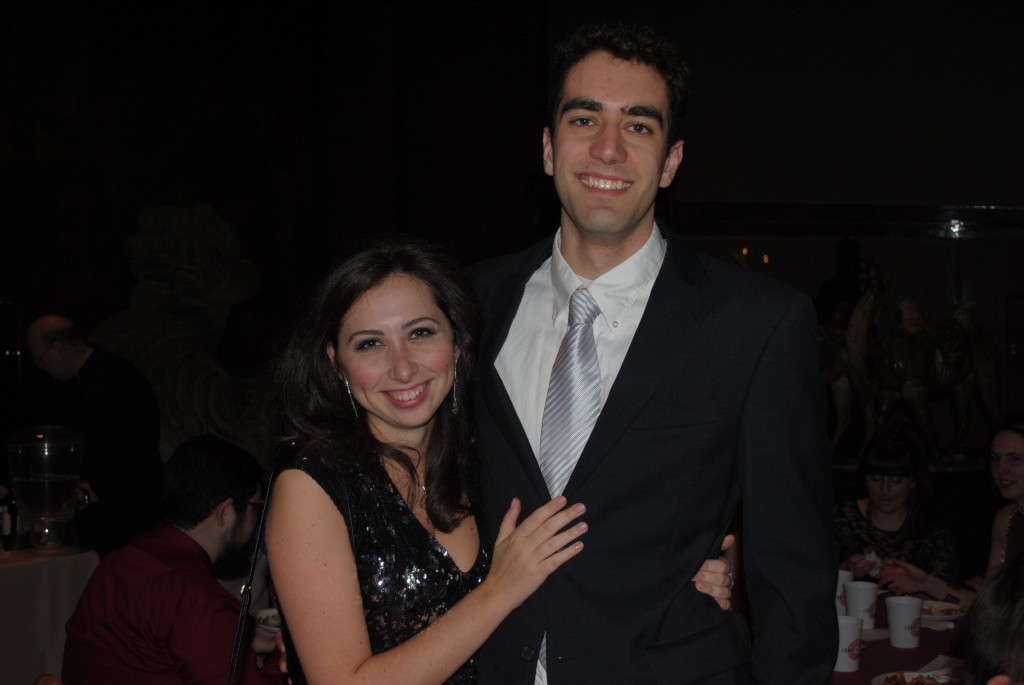 While Kraft helped out with CAB's 2015 Crystal Ball at Citizen's Bank Park, Ancient Adventure was his first time planning the night's theme and decorations.
The main activities of the night — dining, dancing and exploring — took place on the museum's third floor. Underneath the dome in the Chinese hall, CRA Catering set up white-clothed, buffet-style serving and dining tables. CAB decorated with chocolate coins wrapped in gold foil and commemorative "Ancient Adventure" plastic cups. A large archway connected this wing to the Egyptian hall, housing a dance floor and DJ. To encourage maximum interaction with all of the its exhibits, the museum provided a scavenger hunt, which led attendees through Etruscan Italy, Rome, Greece, Ancient Iraq, Canaan and Israel exhibits in search of answers to questions, hidden in the text of artifact descriptions.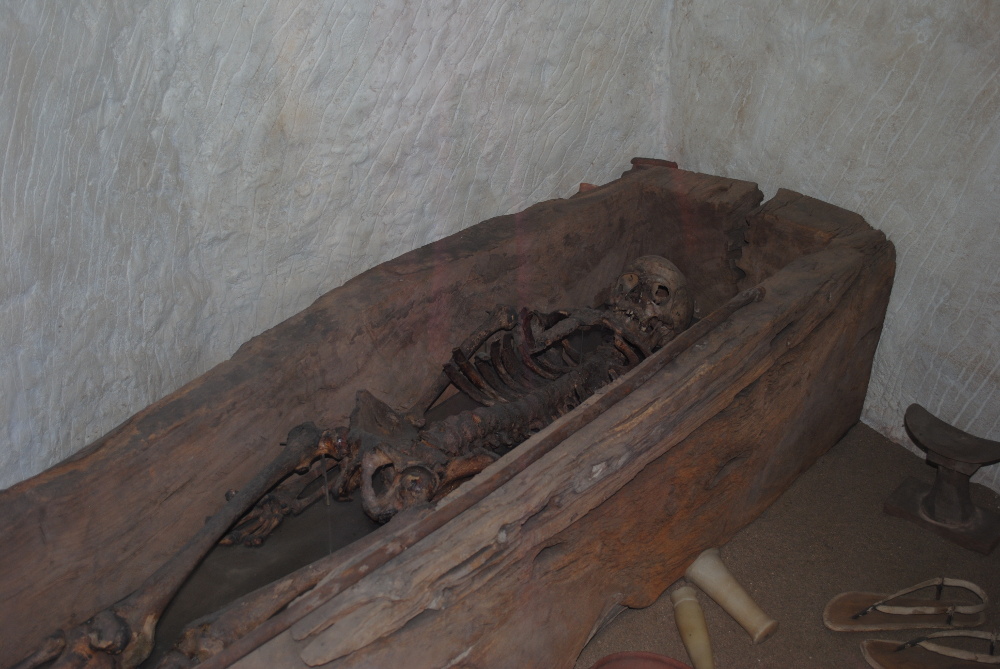 Senior Johsvie Santos thought the museum's exhibits added a valuable academic experience to the dance.
"I've always been fascinated by Egypt and, being a graphic designer, I like the way they've set up this section," Santos said of the Egyptian Hall.
"It makes learning and acquiring knowledge a very friendly experience," he continued.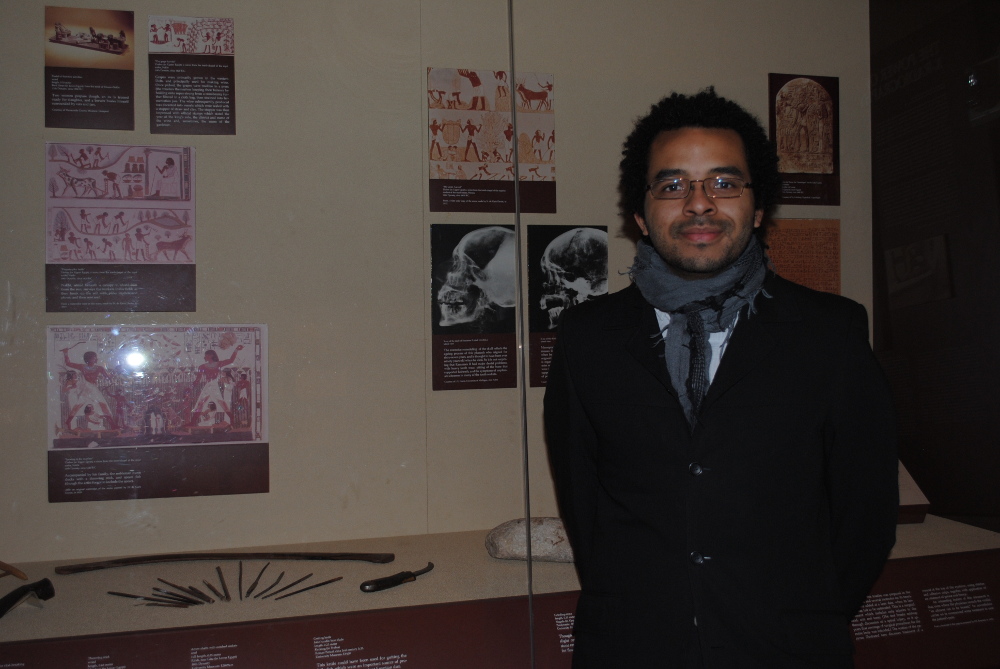 Other students, like sophomore Chris Negro, came to the event as a fun social outing and an excuse to dress up, "I came here because my girlfriend asked me to go," Negro said.
"I liked the dancing," he went on. "I feel like [CAB] gave us a lot to do and it was organized really well," he finished.
According to Allison Pitts, another member of CAB's board of traditions, the event's organization was easier than normal due to the museum's proximity to campus and interesting exhibits.
"The museum just worked out so perfectly. It's close by, so people could walk, which is nicer than having buses," Pitts said, noting that this decision saved both CAB's money and students' time.
"We did the venue tour in week two of Fall term, settled on the location, and really figured out all the fine details in the past month or two," she continued.
After arranging party favors and tea-light candles around the museum's Chinese and Egyptian Halls, Pitts and fellow traditions committee member Sam DiFabio got to relax and enjoy the event.
"The dance floor is going crazy," DiFabio said, referring to the large group of students jiving and jamming to remixes of modern pop tunes alongside the mummies in the adjacent hall.
Assistant Director of Campus Engagement Sarah Olsen thought the night went over well and said that the event's popularity wasn't out of the ordinary for CAB.
"[The Crystal Ball] has a good reputation of selling out. This event always does well and we always have to find spaces that can fit 350 people," Olsen said.
"For people that aren't in sororities or fraternities, it allows that social aspect of bringing together people from different dynamics to get together and dress up," she continued, expressing that the event's good name may be a large contributor to its annual success.