Amid many outcries of injustice, Bill Cosby stepped down from his position on the board of trustees of Temple University Dec. 1. Cosby made the decision in the wake of a series of alleged rape attempts and sexual assaults over the years. Despite being philanthropically active for years and having loyal fans, the allegations and rumors have created drastic rifts between Cosby and countless universities who count him among their esteemed ranks.
Cosby, a Philadelphia native, is a graduate of Temple University. He's donated millions of dollars to countless schools, Temple included, and serves as a board member for many of them. Temple isn't the first school that he has resigned from, and the list continues to grow each day.
While a board of trustees member, he also served as a keynote speaker for many years at Temple's commencement. Despite being greatly appreciated by students and faculty alike, the news of his suspected misdeeds trumps much of his good will in the community and nation.
Cosby has always been active in the Philadelphia community and has previously visited Drexel University. He contributed in the efforts to help support the 11th Street Family Health Services of Drexel University, which was established in 1996, multiple times in 2012. He performed a standup comedy act as a fundraiser to help benefit the facility in the Mandell Theater. Cosby cited that family medical problems, specifically those of his younger brother, were one of the main reasons for his interest in philanthropy.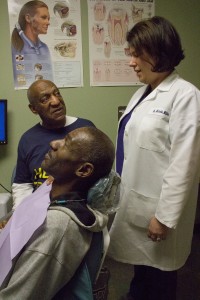 Cosby faces allegations from 16 women who report that he sexually assaulted them, with 12 of the group stating that he also drugged them beforehand. His lawyers have repeatedly responded to the accusation as unsubstantiated and that Cosby would not "dignify" them with a response.
Outcries are springing up from students both active and graduated about the celebrity who helps represent their school. The catalyst for Cosby stepping down was a 2005 Temple graduate, Kerry McCormick, who was affronted by Cosby's alleged actions to the point of creating a petition for Cosby to sever ties with Temple; it received over 1,000 signatures within a week.
"I have always been proud of my association with Temple University," Cosby said in the statement to the press. "I have always wanted to do what would be in the best interests of the university and its students. As a result, I have tendered my resignation from the Temple University Board of Trustees."
Temple spokesperson Ray Betzner told the media that Temple University still considers Cosby a member of the board, offering their support despite his stepping down and the allegations.
Cosby was also accused in 2006 for a sexual assault of a Temple employee and was represented by a member of the board of trustees, Patrick O'Connor. This resulted in a settlement between Cosby and the employee. The multiple instances of supposed sexual assault led to a growing amount of resentment and the universities that sponsor Cosby are responding accordingly.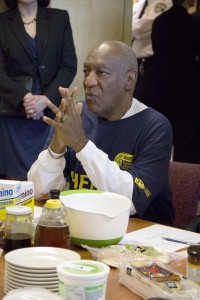 University of Massachusetts Amherst, where Cosby received his graduate degree, forcibly retired the comedian as chairman of its fundraising campaign earlier in the week.
Most recently, the University of Pennsylvania has come into view, due to Cosby's interest with Penn Athletics over the years. Penn promptly stated that it holds no ties with Cosby, only that he has regularly attended the Penn Relays. However, Penn has decided not to rescind its honorary doctorate given to Cosby at this point.