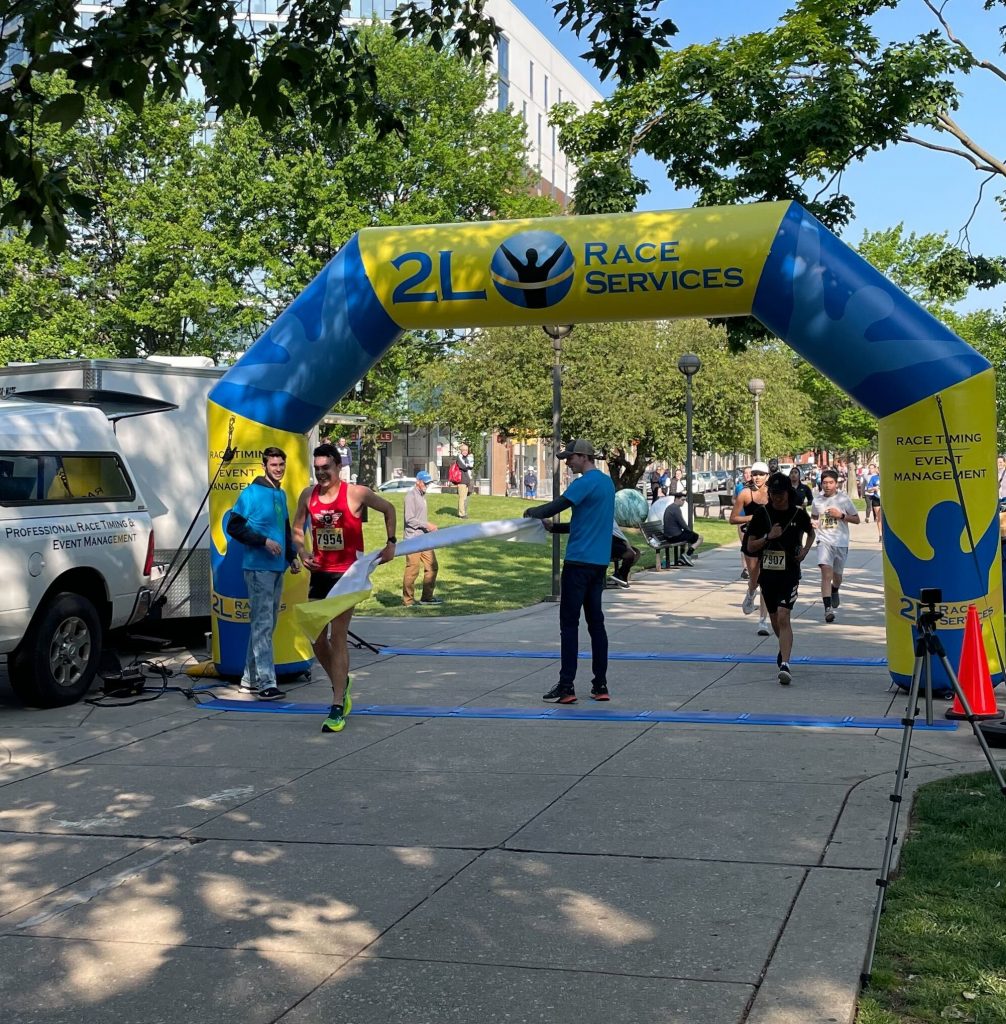 On the morning of Sunday, May 21, Lancaster Walk was crowded in anticipation of the annual University City 5K. This year, 324 participants from Drexel University and the surrounding community signed up to run or walk the race. Drexel Police vehicles blocked off streets around campus for the morning. Due to the limited size of campus and jurisdiction of the police department, the loop only measured about 2.5 miles, shy of the 3.1 that make up a true 5K.
The University City 5K has been a yearly tradition since 1993. The year before, a Drexel University undergraduate student, Nick Pipino, was fatally stabbed while responding to a disturbance at Cavanaugh's Restaurant & Bar, where he was a bartender part-time. The race was organized by Pipino's family and friends to fundraise for the Nicholas P. Pipino Memorial Scholarship, which seeks to help students gain an education without the need for part-time employment.
This year's race took place on a sunny morning. An electric time clock counted down towards 8:30 a.m., when the race would begin. Racers stretched their legs, tightened their ponytails and pinned on their numbers. People wished each other luck. Others put on headphones and kept to themselves. A team of volunteers checked people in and offered water and snacks. As the timer neared zero, participants lined up in front of the race arch. With a "Ready, Set, Go," the group set off.
Less than fifteen minutes later, the race was won when Ethan Hermann crossed the finish line. Hermann had maintained a solid lead throughout the race. He finished with a time of just 13 minutes, 30 seconds. A fifth year economics major at Drexel, Hermann last ran the race as a freshman in 2018.
As more and more people finished their final lap, Lancaster Walk once again became crowded. Supporters cheered as their friends and family crossed the finish line. Each participant received a medal to celebrate completing the loop. Hermann also stuck around to congratulate other runners.
"Winning's always fun," he said, "but seeing other people have a good time makes it worth it."