For the past three years, Drexel University College of Engineering, led by Dean Joseph Hughes, has been working on plans to repurpose 3101 Market Street. The building is undergoing renovations that will create new engineering lab spaces among other usages. The roughly 60,000 square-foot area was previously the main office for the Philadelphia Parking Authority until their relocation in 2013. When the building was vacated, it was purchased by Drexel University and converted into cubicle and office spaces.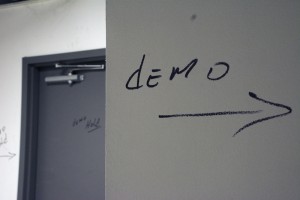 Vice Dean of the College of Engineering, Bruce Eisenstein spoke of some of the University's plans for the space on Market Street. About 20,000 square-feet will be used for a brand new Innovations Studio. This will be a space dedicated to student academic engagement.
"[It will] allow the students to design work and work on projects, as well as provide students with the equipment and space they need to work on projects," Eisenstein said. This studio will be in the north part of the building, the side closest to JFK Boulevard.
The Innovations Studio is the biggest part of the plan confirmed to date. According to Eisenstein, it is likely that the studios will be opened in time for the incoming class of freshman in Fall 2015.
"[The studio is meant to provide] realization spaces where they can actually make things, not just design and lay it out but actually construct and make projects, and that's very exciting," Eisenstein said.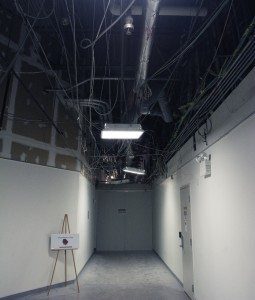 The rest of the building will be used for various enterprises. Part of the building will soon house relocated laboratories from the Bossone Research Center. The intended renovations for this building have changed several times over the course of planning for the space.
Eisenstein added, "Lab space is much more difficult to construct than open design space," expanding to say that this part of the building will take longer to finish than the Innovation Studio. "The actual assignment of space is very fluid," Eisenstein continued.
Drexel Planning, Design and Construction Office will be handling all of the physical construction; however a team of administrators from the College of Engineering, led by Hughes, has been in charge of assigning spaces, planning ideas and lab assignments for the building. Over the past three years of planning, the needs of the college have changed, noted Eisenstein. So, the uses for the building have also changed accordingly.
The renovations will hopefully be done by the end of the 2015-16 school year.