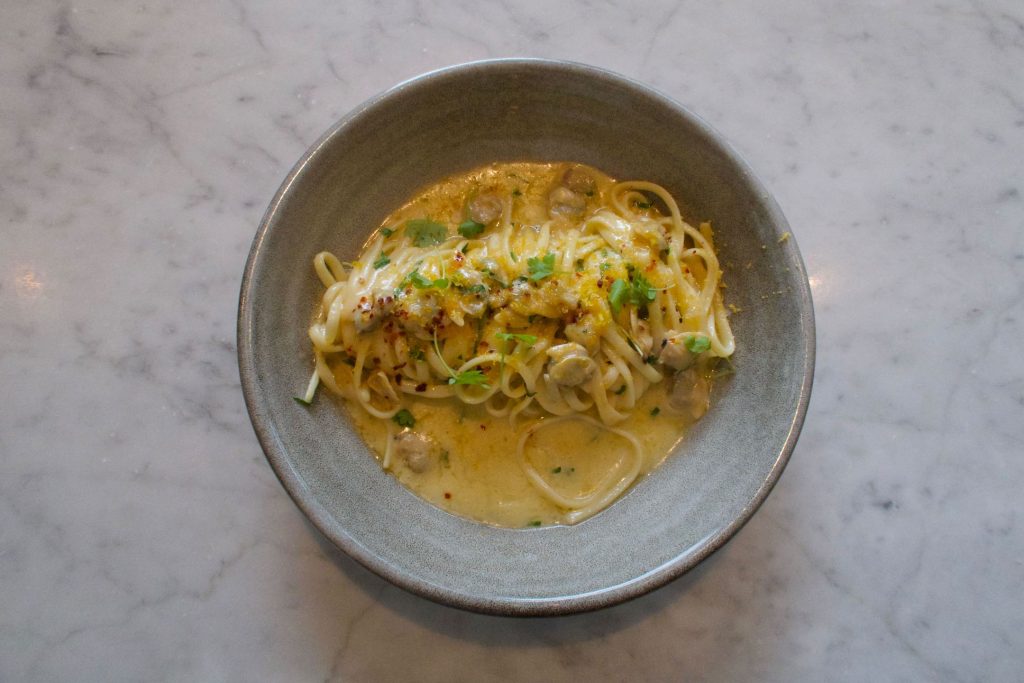 Located at 20 South 33rd St, the CO-OP Restaurant & Bar has brought varied mid-Atlantic cultures to the table, and wants to welcome everyone with a new season inspired by the fishing and farming communities who immigrated to the East coast.
The Executive Chef of Study Hotel at University City, Kyle Berman, has been working at the CO-OP for 4 months and has brought a new team together for the start of this new fresh season.
Having worked as executive sous chef at The Wayne Hotel and executive chef of Philadelphia Distilling, Chef Kyle brings his "technique-driven cuisine" to highlight the cooperative concept that's already the framework of the restaurant.
The CO-OP offers a different concept and atmosphere to other restaurants in University City by being an elevated yet affordable place, making sure both the food and environment are right for hosting everyone, from students to businessmen.
Serving everyone means adapting to food restrictions and requests. "I don't ever want people with dietary restrictions to worry about coming to the CO-OP and having a poor dining experience," says Chef Kyle, ensuring everyone feels welcome. Just make sure to call ahead of time to get these accommodations.
"The most important thing about a restaurant is consistency," stated Chef Berman. "The kitchen is training hard to meet customers' expectations and we have implemented a few systems to ensure the consistency of the dishes on every visit."
Still in progress, the CO-OP's kitchen went from having five cooks to having 25 cooks. Some of these chefs are still in training and have been for the past four months; they are hoping to open with full service the week of Oct. 10. The star dish, based on the sample sizes so far, is expected to be the linguine with clams.
General Manager, Nicole Bell, ensures hospitality by "having warm and thoughtful service and keeping up with certain standards."
As a new initiative, the CO-OP is implementing a "to-go" system and to celebrate the recent success of our Philadelphia Eagles, CO-OP Restaurant & Bar is launching a Game Day Happy Hour. Every time a Philly sports team is playing, customers can enjoy a special game day happy hour menu while watching the game.
Be sure to stop by the new and improved CO-OP restaurant!