The Drexel University community mourns the death of chemistry professor Alan R. Bandy, who died in his home Dec. 24 from complications associated with liver cancer.
According to a statement released by the Office of the Provost, Bandy was "respected and admired not only by his friends and colleagues at Drexel, but by the national and international community of atmospheric scientists." Bandy, his colleagues and his graduate students participated in studies regarding how chemistry functions in the marine atmosphere.
"Al Bandy was a quite skeptical scientist," friend and fellow chemistry professor Anthony Addison said. "[He] took a very objective viewpoint about trying to deal with the science associated with global warming and global cooling."
Bandy was the R.S. Hanson Professor of Atmospheric and Analytical Chemistry for the college, and he stressed the importance of graduate education at Drexel.
"He'd remind us occasionally that Ph.D. students weren't just doing research, they were learning how to do things that would develop their professional careers," Addison said. "We had to make sure our individual roles in that learning were properly executed."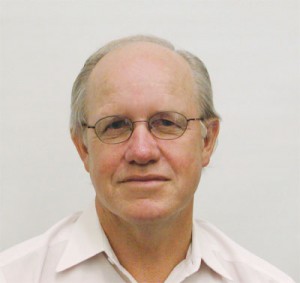 Earning both his bachelor's and master's degrees from Oklahoma State University in 1964, Bandy went on to earn a doctorate from the University of Florida in 1968. He was a postdoctoral associate at the University of Maryland before joining the faculty of Old Dominion University.
"He was an Okie, so he had an interesting rural background that was a bit different from the rest of us," Addison said. "He'd occasionally tell us stories about Oklahoma in the '50s, but he also greatly enjoyed taking his students on field trips to Christmas Island, Tasmania, Hawaii and Central America."
Bandy joined Drexel as an associate professor in 1975, and by 1997 he received his named professorship.
Professor Donald Thornton had known Bandy since 1977, and they developed a close work and personal relationship over the years.
"We were colleagues in developing and deploying state-of-the-art scientific instruments on aircraft and ships," Thornton said. "[We did so] to establish the basic sulfur cycle in the atmosphere with particular regard to the impact of that cycle on cloud formation and the impacts on climate."
Thornton recalled that Bandy was forward-looking, had unique ideas and was perseverant, hardworking and trustworthy.
"His impact on the chemistry department was considerable in the quality of research and support of his students," Thornton said. "He brought international attention to Drexel."
During his career, Bandy led investigations in large field programs that made use of aircraft to better understand the atmosphere. He received funding from the National Science Foundation and NASA's Global Troposphere Program, with which he studied marine clouds and how they controlled the reflection of the sun's radiation. In a research report written by Bandy in November 2008, he described his research with cloud cooling and displayed images of his laboratory located within an aircraft. It was in this craft that he flew over Christmas Island in order to test the air for cloud condensation.
"Alan was always thinking deeply about the boundaries of what was known and then worked hard to push them back," associate professor of chemistry Kevin Owens said. "He used his extensive background in physical and analytical chemistry to develop exquisitely sensitive measurement methods that would give information about the identity and quantities of trace materials present in the atmosphere.
"But he wasn't just an instrument builder — he truly wanted to understand how these chemical compounds interacted on the molecular level. … This is what made him a first-rate atmospheric chemist," Owens continued.
Bandy has authored or co-authored over 100 publications and has advised over 20 graduate students. His papers have been cited more than 4,000 times, and he has mentored 10 postdoctoral scholars.
"Alan shared his enormous knowledge with students and worked to excite them about the potential for developing scientific and scholarly interest and thinking," the statement from the provost said. "Alan will be dearly missed and fondly remembered by his colleagues, his friends and family, and his students."