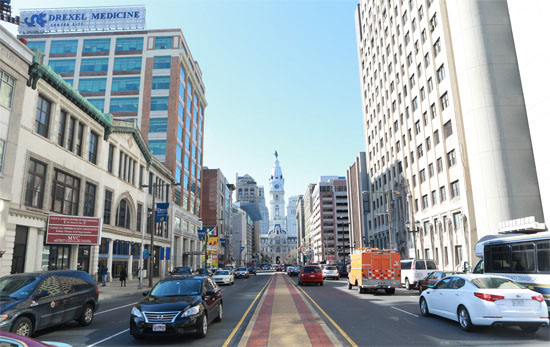 Drexel University's College of Medicine recently opened the doors to its new Center for Excellence, a unique program offering treatment for those struggling with substance abuse.
The program's establishment was made possible following a $1.5 million grant the U.S. Department of Health and Human Services awarded for three years. Dr. Barbara Schindler, professor of psychiatry and pediatrics, said the unique Center for Excellence came at the right time.
"The opioid epidemic has created a medical crisis given the number of deaths locally and nationally," she said.
According to an official Philadelphia city report, 1,217 deaths were recorded in 2017 due to unintentional drug overdoses. The new Center for Excellence, which has a unique and strong focus toward educating, hopes to lower that number by addressing more than just the opioid epidemic.
"The Drexel program is unique in its comprehensive aspect of addressing all of the goals," Schindler said. "The major goals are to identify at-risk individuals, engage and initiate them in treatment, reduce the number of opioid prescriptions written by Drexel clinicians, improve the education of all trainees and physicians in substance use disorders and, overall, decrease the use of opioids."
Schindler is the founder of the Caring Together Program, a program that helps women and their children overcome addiction, and one that she hopes can be integrated into the Center for Excellence to provide training and treatment.
Connecting the two programs will help portray substance abuse as a chronic disease, allowing physicians to approach it as such, Schindler said.
In addition, the Center for Excellence will establish an Addiction Consultation Team to provide evaluations to struggling individuals. The program will also create a peer specialist group to offer patient support.
"All potential individuals who need substance use treatment will be engaged by a peer specialist and referred to a treatment program that meets their needs," Schindler said.
Students who are looking to learn more or who are in need of clinical care can contact Drexel University Student Health or call the program directly at (215) 967-2130.