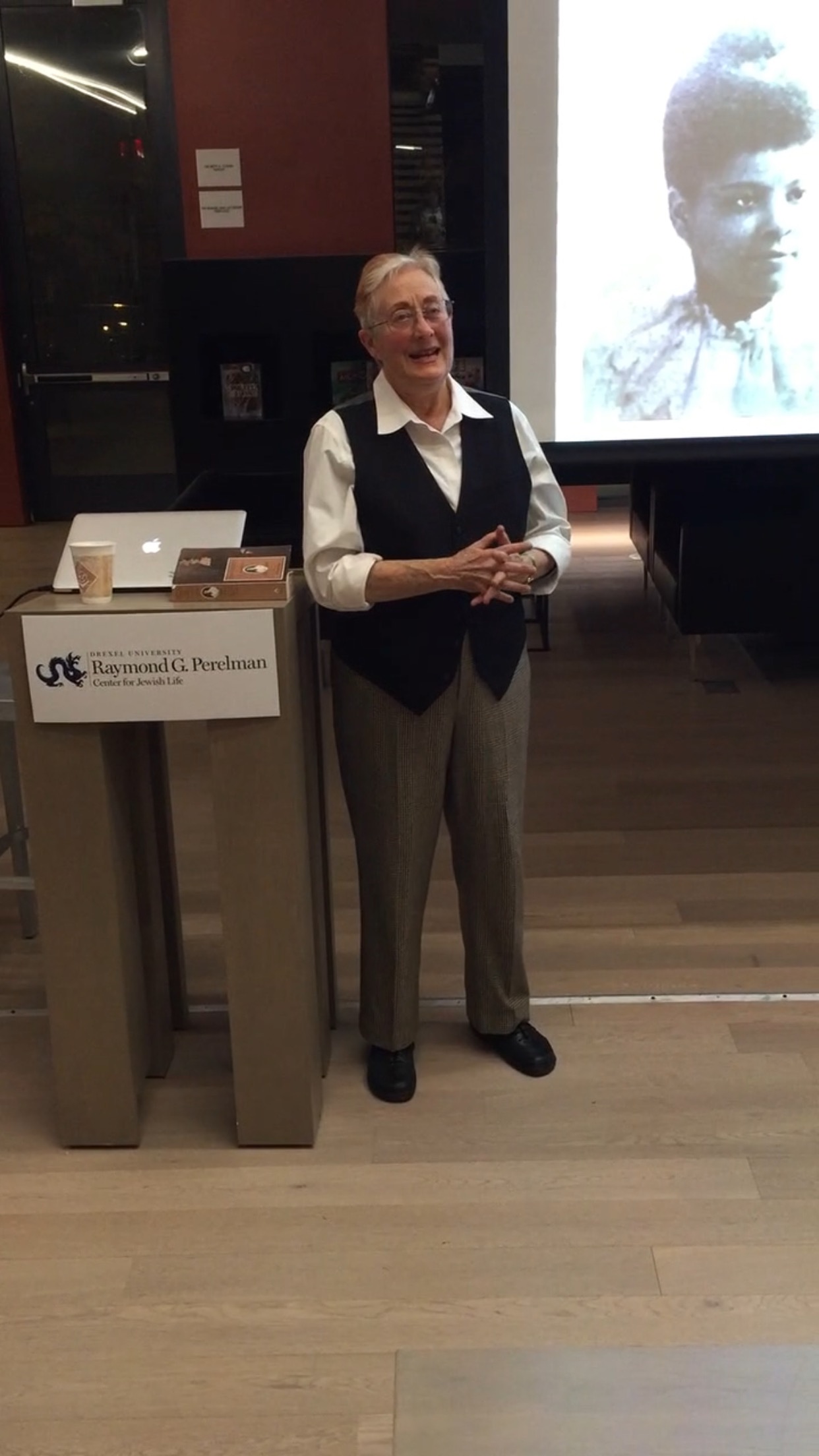 The Drexel University Campus Activities Board unveiled a new lecture series, CABx, Nov. 7.
The first CABx lecture was on the topic of Women in the Newsroom. The guest lecturer for the inaugural event, Terry Baum, is a famous American, feminist playwright and expert on issues ranging from gay and immigrant rights to anti-Semitism. Baum lectured on two early pioneers in journalism and feminism, Nellie Bly and Ida B. Wells. Baum highlighted the great obstacles these women overcame and how their societal impact is still seen today.
The first lecture took place in the Raymond G. Perelman Center for Jewish Life at Drexel University. The event was open to all undergraduate students at Drexel and admission was free. One of the students in the audience, Caroline McFarland, said the subject matter was something that really interested her.
"It also didn't hurt that it was really convenient that it happened right here on campus," McFarland, an undergraduate studying entertainment and arts management, explained.
Michael Martinez, the event's director, is excited about the future of the program. He is already looking for ways in which CABx can grow to reach larger audiences and include more topics. Martinez explained how they are working on having the next lecture sometime in winter or spring term.
"We are currently talking to Drexel's Office of the Provost about potentially doing something larger," he said.
The Office of the Provost is not prepared to speak extensively on the subject at this time, however, a representative was able to confirm that the advisory and ambassadorial circle of students connected to the office, the Dragon '24, were planning on meeting with CABx. Koren Bedeau, vice provost for academic programs and strategic initiatives, added that the two groups are exploring "potential mutual interests."
The events seem to be modeled after the very popular TEDx Talks. TED is a media organization that holds conferences and posts videos of lectures online for viewing, free of charge. The topics for these lectures could be anywhere from business and politics to gender and sexuality.
Drexel's Campus Activities Board is the biggest event programming organization at the university. The team is made up entirely of students who plan new events as well as annual favorites such as Spring Jam, Late Skate and Crystal Ball. More information can be seen on CAB's website.