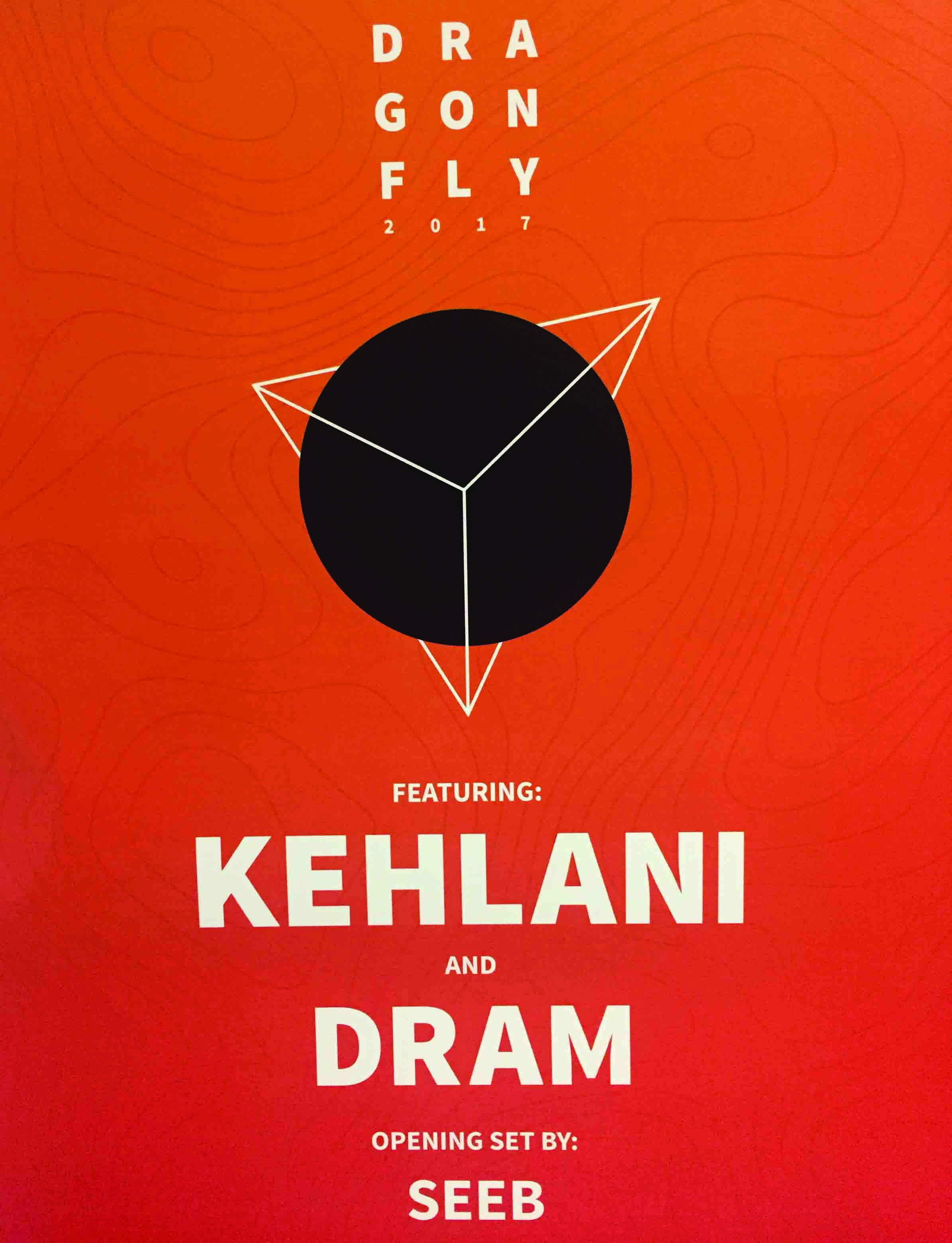 Photo by Walker Alexander for The Triangle
Drexel University's first ever DragonFly event will open up Lot F to students and their guests  Oct. 14 at 6 p.m. where musical artists Seeb, Kehlani and Dram will take the stage.
Musical artists Seeb, Kehlani and Dram will take the stage Oct. 14 at 6 p.m. on Lot F for Drexel University's first ever DragonFly event.
DragonFly is a musical event created in a collaboration between Dragon Concert Series and the Campus Activities Board.
"The goal of this collaboration has been to combine the respective talents and budgets of both groups to plan a concert that reflects the diverse interests of Drexel's students," CJ Kraft, the president of CAB, said.
Upperclassmen may recall past collaborations between CAB and DCS, with events such as the 2015 Fall Fest featuring artists Lil Wayne and Wiz Khalifa and the 2016 Spring Jam featuring Steve Aoki.
The two organizations stressed the fact that although CAB and DCS have come together for this event, they are still two separate organizations. This is in part why they decided to title this new event as DragonFly, and not Fall Fest or Spring Jam.
"We wanted a name that signified that this concert would be something new, that could be equally representative of both groups, and most importantly embody the unique identity of Drexel," Kraft said. "We chose DragonFly to make the concert evocative of the Drexel identity and also a festival-like atmosphere (in the spirit of Firefly)."
According to CAB's traditions director, Paige Tomasello, DragonFly will be a combination of not just CAB and DCS, but also their respective events Spring Jam and Fall Fest.
After Spring Jam in May of 2017, the DragonFly committee released a "Future Concerts Survey" asking students which genres they would prefer to have for future artists.
"When we've done concerts separately in the past DCS has kind of focused more on the hip hop/rap artist, whereas CAB kind of looked at the pop and electronic artists," said Tomasello. "This year we wanted to make sure that because they were just getting one big concert that they (the students) saw what they wanted to see."
Along with the previously mentioned acts of Seeb, Kehlani, and Dram, DragonFly will feature another opening performer. Arno, one of Drexel's own student DJs, will be performing as soon as doors open. Arno has performed at past events such as WinterFest.
Another first for CAB and DCS is the inclusion of a Block Party that will take place Oct. 13 from 4 to 9 p.m. on Lancaster Walk. The Block Party will include activities such as a battle of the bands competition and rap battles. Students will also be able to pick up their last minute wristbands which they will need to get into the DragonFly venue.
According to Hanna Karraby, the DragonFly marketing director, the groups hope to make a legacy for future years with this new event.