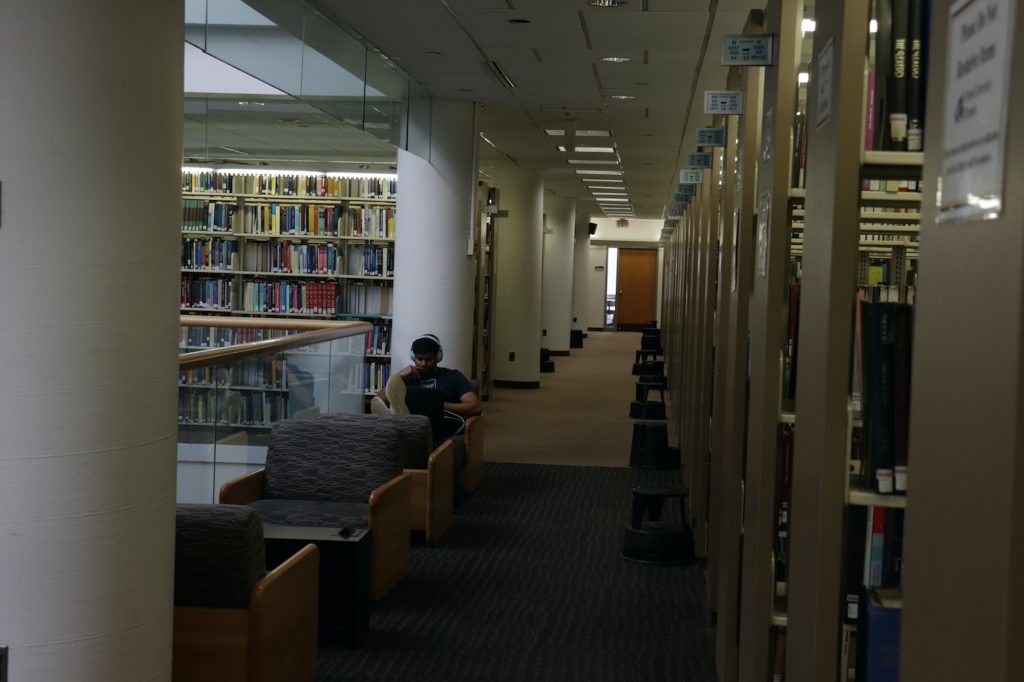 Feeling uninspired in the library? Your roommate doesn't let you study in peace in your dorm? Too many distractions on your dorm floor? Here is a list of some great places to get to studying around Drexel University.
The Rush Building AKA the Drexel Student Center's courtyard garden and balconies
Talk about the perfect balance of privacy and background noise. This outside courtyard is located across from the Daskalakis Athletic Center (DAC) on Lancaster walk, in front of the Rush Building at 30 N 33rd St, but most people miss it because it is surrounded by a brick wall and greenery. Follow the sound of the fountain and you will find the perfect little study oasis. There are picnic tables and balconies that are accessible if you enter through the doors that lead to the Drexel Student Centers.
The University of Pennsylvania Libraries
The Van Pelt Library has every book for a student on a budget who does not want to buy those six philosophy books they will never pick up again. Not to mention, the ambience is unbeatable, especially in the colder months of the year. Both UPenn and Drexel students can enjoy the enormous study room with surrounding glass windows just by showing your student ID any day they are open, with the exception of the days close to final exams on Penn's semester schedule There are also several private study rooms and nooks for a more intimate space to get work done. The Fisher Fine Arts library is also an option for those looking to fulfill a Harry Potter-Dark Academia-Rory-Gilmore-Yale fantasy. The only drawback, unfortunately, is Drexel students cannot check out books, so plan to be there for a while if you do decide to utilize their book collection.
Ross Commons
Located above Sabrina's Cafe, this study lounge features a cozy environment and a pool table! Grab a bite in between readings at Sabrina's below.
Race Street Lawn
Race Street Lawn is a great outdoor public meeting place for group projects. You can set up on the grass or take over one of the many picnic tables available. Wrap up your study sesh at the Northside dining terrace after!
Hans Dining Hall
Unlimited snacks and caffeine and limited distractions in between dining hours. Hans is especially nice during the winter months when you don't want to hike back to your dorm to study for an exam later that day.
For off campus people:
Drexel Park's views cannot be beat on those days you need a little extra romanticization in your study routine. This space is perfect for both work and play, so be sure to invite your friends to join you on the grass after you finish your homework.
Stomping Grounds Cafe on Lancaster Ave is a new coffee shop off-campus that, according to their website, is, "A student-led, social justice cafe rooted in equity, visibility, and community." Grab a cup and chat with local activists at this social justice cafe Monday through Friday from 8 a.m. to 1 p.m.
The Cat Garden on Haverford & Natrona St. is a hidden space in Mantua that welcomes those from all walks of life- including those with a tail and paws. A local community member dedicated the space to house numerous neighborhood stray cats, complete with sprawling plants, plenty of seating and a lending library.