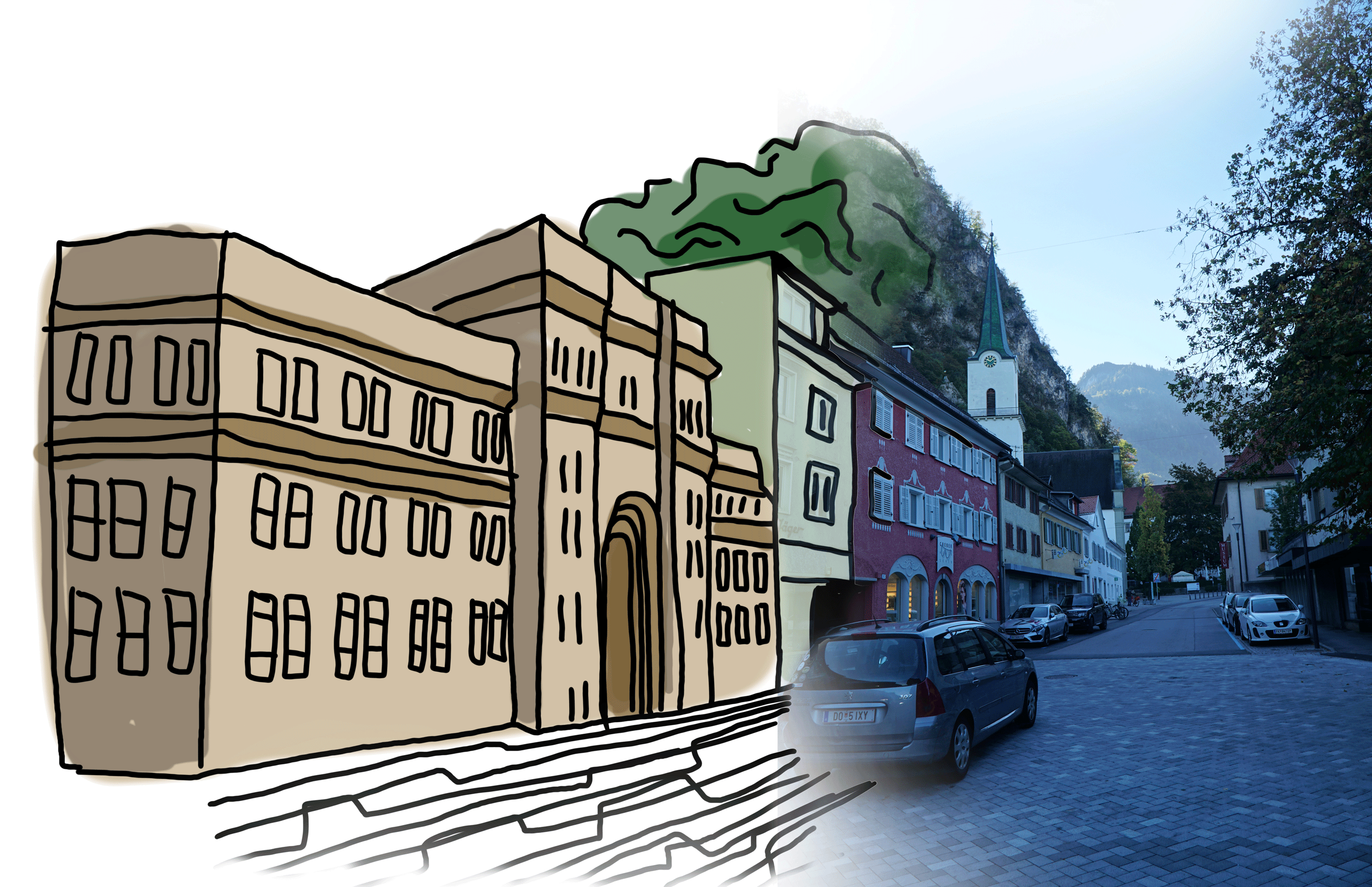 A team of Drexel University students, alumni and professors recently ventured to Dornbirn, Austria — the birthplace of the Drexel family — to explore the family's history.
The team's experience digging through archival evidence while interacting with the ancestral city first-hand revealed distinct parallels between the family's past and the university today, which can embolden the institution moving forward, according to Eric Zillmer, who helped unearth the connection to the region.
"Going back for us is to celebrate the legacy of that relationship between the Drexel family name and Drexel University," Zillmer, psychology professor and director of athletics, said. "It's about understanding our past and using our past as a catalyst for the future and making students part of that."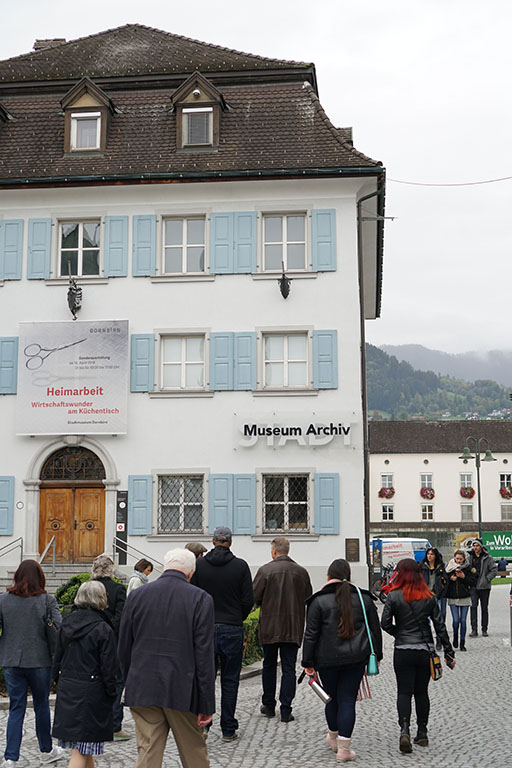 As soon as Zillmer began his career at Drexel in 1988, he became interested in the origins of the Drexel name. Suspecting that it possessed Austrian ties, he reached out to city officials of Dornbirn in 2009, who immediately confirmed that Francis Martin Drexel — father of university founder Anthony J. Drexel — was indeed born in the small town in 1792. He immigrated to Philadelphia in 1817.
Zillmer was thrilled and the city officials were even more impressed.
"They just couldn't believe that this name from their hometown — a small town of 50,000 people in the foothills of the Alps — would have made such a big impact in the United States of America. They were really proud of that," he said.
For the past nine years, Zillmer has worked to establish a partnership with the city officials to unveil the true history of Drexel. While he has visited the city at least once every year, performing preliminary research through extensive readings and conversations with archivists, he eventually recruited history department head Scott Knowles to get three history students involved.
"In telling these stories we connect history to a real place, and we immerse ourselves in the documents and in the places where that history unfolded. It's a powerful experience," Knowles said.
Zillmer said it's particularly powerful to students since a university's history becomes a part of their educational investment.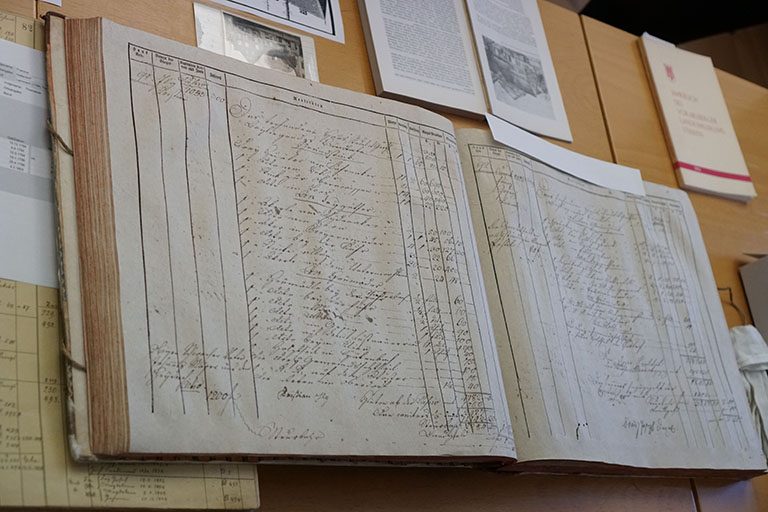 Roxzine Scott, an executive assistant at the university who is also currently enrolled in an online general studies program with a minor in history, said she couldn't pass up the opportunity to attend.
"Going to Dornbirn, Austria, to learn about the Drexel legacy was the perfect way to add to my educational experience at Drexel," she said. "When I received the announcement about the opportunity, I knew I had to register."
Isabella Sangaline, a fourth-year history major, also couldn't resist taking a chance in the program and she said the experience turned out to be worth it.
"Going on the trip was such a rich experience, in many ways," she said. "It is essentially hands-on learning for history majors. You're constantly in discussions with historians from another country with different perspectives. It adds depth to the education you're receiving by giving an international perspective."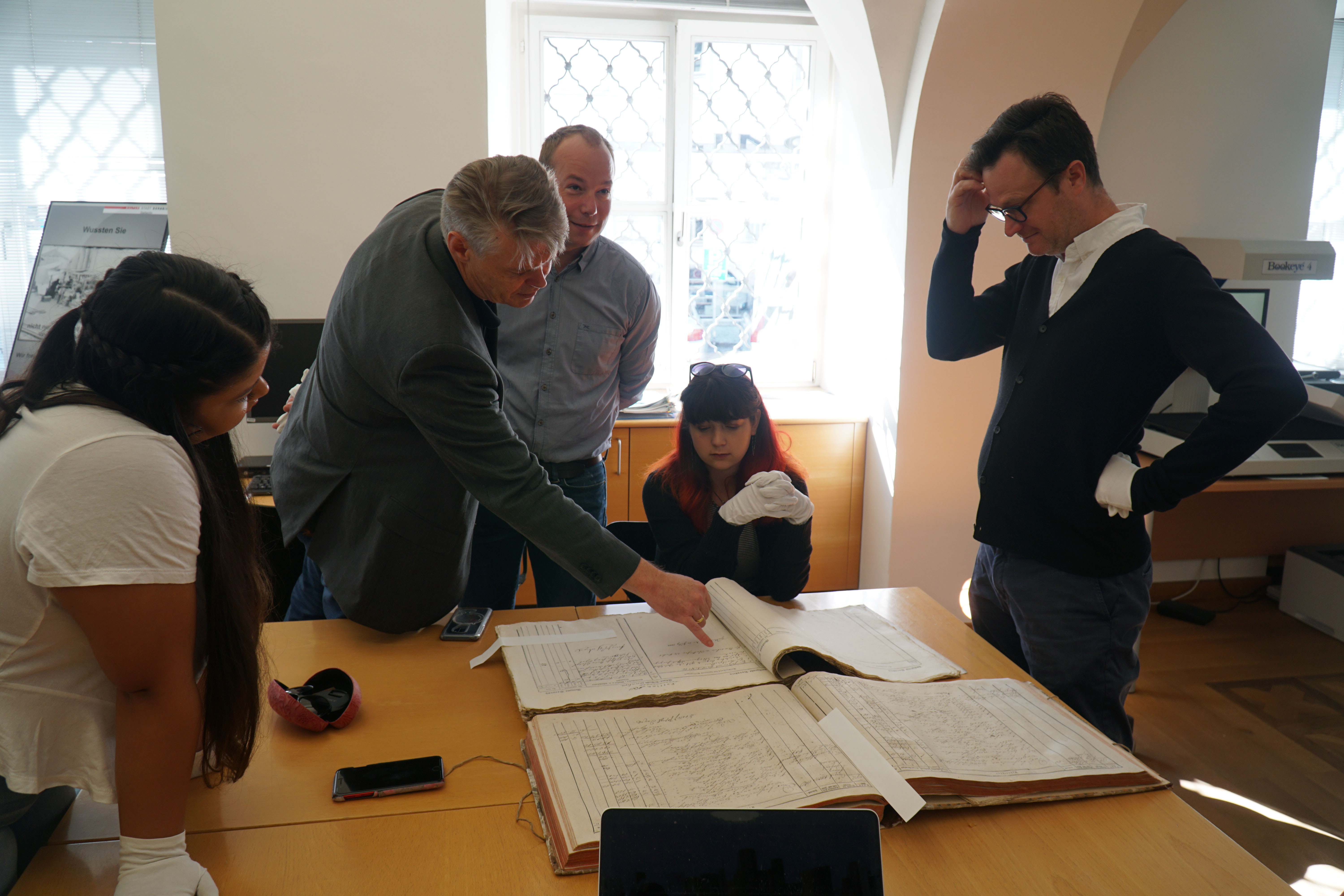 The team had one overarching research question: figuring out why Francis Martin had left Austria in the first place.
Zillmer explained that this was surprising since he left a seemingly luxurious life as an upper-middle-class citizen with various properties, a large house and a dazzling education. However, the team hypothesized that his departure was sparked by the chaos of the Napoleonic Wars.
Ultimately, they didn't have enough data to suggest this conclusion, since there were not comparable tax records with which they could accurately compare the family's assets over time, according to Zillmer.
Yet, the team still learned a lot about the family as they explored the Dornbirn Archive, which boasted a wide array of documents dating back to the 1700s, according to Scott.
In addition to seeing original pictures of the Drexel family tree — which they had to handle delicately while wearing protective white gloves — they also learned that Francis Martin had lost two siblings.
Most important, Zillmer contended, is that the Drexel family narrative is consistent with what the university embodies today.
"We really feel like a part of their culture has stayed the same at Drexel University," he said.
The family, he said, has always been bold and creative, but never pretentious, despite tremendous aspirations.
He explained how the university's global footprint is epitomized by the Drexel family. Francis Martin was educated in Italy and Switzerland and spoke five languages. This, Zillmer said, coincides with Drexel's strong wordly presence today.
"The blueprint for Drexel has always been international," he said.
Moreover, he said that the ancestor's interests can be representative of university programs today. Francis Martin was simultaneously a painter and a business person; a true manifestation of how the arts and science seamlessly fuse together at the school. Many of his paintings hang in the Drexel Picture Gallery today.
Lastly, Zillmer explained, the university's focus on applied learning stems not only from the Drexel family itself, but also the city of Dornbirn more generally, where citizens are constantly thinking outside of the box.
Francis Martin, with the help of his son who many of us are familiar with, had started transatlantic investment banking through Drexel and Co. during the industrial time of Philadelphia, becoming an esteemed businessman. Zillmer said this is reflected across many components of the university, like the established business program and renowned co-op system.
However, he said that there are modern-day lessons that we can take from the values of the Drexel family. The Drexels wanted to create education for all — men and women alike — and created an endowment so people across all levels of income could attend. Zillmer said we need to get back to that to enforce equal opportunity in education.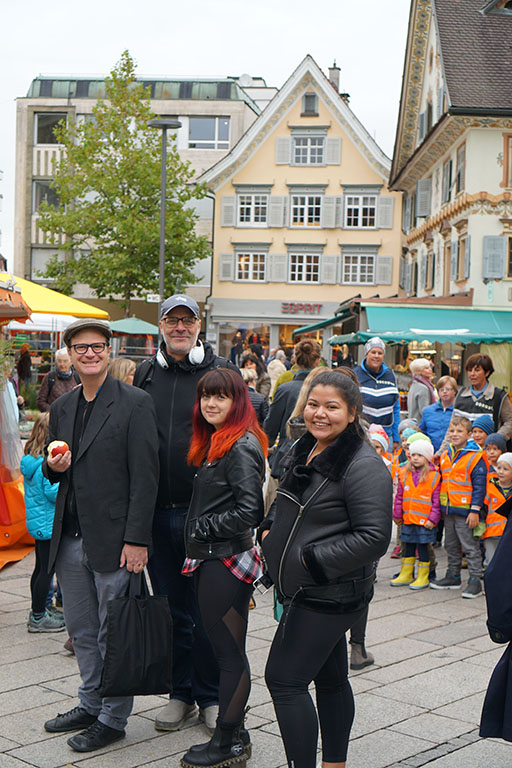 But beyond the specific Drexel connection, the trip was an opportunity for learning about Austria and the practice of history.
Sangaline said she enjoyed learning about the differences of the roles and perceptions of historians in the U.S. versus Austria. One of the most interesting things, she said, was the abundance of proactive public history programs in Austria. She was also intrigued to learn how historians in the country are using virtual reality technology to make history more accessible.
"Learning about the history of Dornbirn was just as fascinating as learning about Francis Martin Drexel," she said.
The city office had arranged for the group to use a cable car up the mountain Karren for an astonishing view, in addition to various tours, including of Jewish quarters in Hohnemens and the medieval city of Feldkirch. They also visited museums including the Bregenz Modern Art Museum and a temporary photo exhibit of Frida Kahlo.
Scott said these experiences definitely added value to her overall experience at Drexel.
"Not only was traveling to Dornbirn to learn about the Drexel legacy a history lesson, but the overall experience allowed me to participate in daily lessons about language, arts, cultural, communications, culinary, nature, transportation, architecture and religion," Scott said. "It was such a unique experience — something that I will never forget."
Zillmer wants to continue to build the relationship with Dornbirn and to offer an annual trip to students. Ultimately, he hopes to see a Drexel Institute for Austrian Culture — a depository to memorialize everything that has been done and a mechanism to grow the program further.
"Looking ahead, we envision an annual research experience for undergraduates where they investigate Jewish history, economic/industrial history, WWII/Nazi history and of course the history of the Drexel family," Knowles added.
Sangaline said she'd urge other students to try it out if it becomes a university tradition.
"I would recommend the trip to anyone," she said. "Students, not just history majors, would absolutely benefit from going on the trip. I would suggest that if it is offered in the future, and you are able to go — absolutely do it."
"Other students would benefit from this type of experience," Scott added. It was more than a lesson in history; it was a once-in-a-lifetime experience."