What's the link between two tickets to the U.S. Open golf tournament, a tattoo designed by the artist behind the ambigrams that are central to the plot of "Angels and Demons" and backstage passes to a Boyz II Men concert? Each of those experiences was offered by Drexel University as part of a fundraising effort for the Antoinette Westphal College of Media Arts & Design.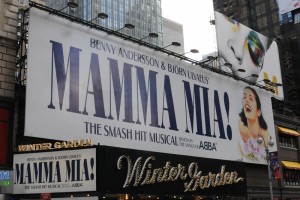 As the conclusion of the "Dream It, Do It" fundraising campaign that was launched in November 2011, the "Dream It, Bid It, Buy It" auction was available to the general public via eBay Nov. 14-24 as well as to attendees of the Nov. 23 Anthony J. Drexel Society Gala. Twenty-two items were sold for a total of $51,733.33. The money raised will fund student scholarships and programs at the Westphal College.
This marks the first time that Drexel has used eBay as an auctioning platform. Notably, the auction was facilitated by '91 Drexel alumna Richelle Parham, who became vice president and chief marketing officer at eBay in 2010. She earned dual degrees from Drexel, one in marketing and the other in design and merchandising.
"At eBay, we power a significant amount of nonprofit auctions, and we saw this as a great way to elevate Drexel's fundraising through our platform," Parham wrote in an email. "As an alum, I'm proud that eBay could support Drexel's efforts." She was particularly pleased with the auction's cause: "I'm a huge fan of the media arts and design center, and I'm thrilled about the innovation that is happening from this group. As a design major myself, I'm always drawn to new innovations in design."
The most hotly contested item at the auction, a brand-new Subaru Forester, went under the hammer for $28,600.04 after 39 bids. The winner took it home for about $1,300 under the manufacturer's suggested retail price. Another popular practical item was a one-year parking space in the Drexel parking garage, with a customized sign, which sold for $1,225. The U.S. Open tickets were the cheapest lot anyone walked away with, at $355.
Other notable lots included the chance to have lunch with "The Simpsons" writer Mike Reiss in Los Angeles, dinner for eight with President John A. Fry, and a private tour for four of the U.S. Capitol with a member of Congress.
Six items remained unsold: the tattoo by John Langdon (starting at $300), a signed photograph print by Andrea Modica ($800), a round of golf for three at Medalist Golf Course, Hobe Sound, Fla. ($2,500), naming rights to the Digital Media Screening Room in the URBN Center ($3,500), naming rights to the dean's office in the URBN Center ($5,000), and five nights for six on a luxury yacht ($10,000).
Nevertheless, Parham was happy with the auction's outcome. "It raised a lot of money for a great cause. There were several one-of-a-kind experiences and items, which in the end provided a win-win for both Drexel and the auction winners," she wrote. "The Drexel team did a fantastic job in making it a success."
The auction is a strong end to "Dream It. Do It. Drexel. A Campaign for the Future." The campaign aimed to raise a total of $400 million to support Fry's strategic initiatives for Drexel and reached that goal 13 months early. In the process, the University gained over 17,000 new donors. The online auction and gala were both supported by the Anthony J. Drexel Society, an association of alumni who regularly contribute to Drexel. "Dream It. Do It" was an initiative by Elizabeth Dale, senior vice president for Institutional Advancement.