As hundreds of high school seniors anxiously wait to get a "yes" or a "no" from their university of choice, about 500 Drexel University hopefuls received an acceptance that turned out to be false. The University accidentally sent hundreds of acceptance emails to applicants who had already been denied admission or had incomplete applications.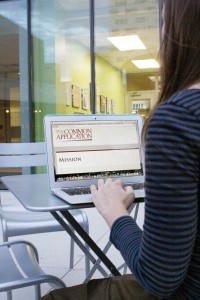 According to the University, the emails were intended to be sent as follow-ups for students who had already been admitted. The main focus of the correspondence was not the congratulatory note, but rather a reminder about an upcoming reply deadline.
FOX 29's Chris O' Connell spoke with one of the affected high school students, West Philadelphian Tearra Bookard, to see how she felt about this oversight.
"I felt like my dreams were coming true and I was finally taking that first step forward," Bookard reflects on the past week's experiences. "To be rejected twice is kind of like a slap in the face."
After spending much of her childhood in and out of the Children's Hospital of Philadelphia, Bookard aspires to become a doctor and one day help young kids in need. She had hoped to attend Drexel, just like her mother, and enter the nursing program. "It was the best and the worst day of my life," O'Connell recalled Bookard saying.
While Drexel has not yet issued a public statement about the situation, an email was sent to those who had been directly affected seven hours after the initial message had been sent. "Please note this email was sent in error. We sincerely apologize for any confusion," the University stated.
Unfortunately, the apology can only go so far for the affected students. "They're going to be missing a really intelligent and dedicated student: someone who is going to work their hardest and do whatever it takes to accomplish their goals. I don't plan to ever stop whether they end up accepting me or not," Bookard said of her future plans.
This mishap comes following a similar slip up from Carnegie Mellon University in mid-February, when the university sent out over 800 acceptance letters to students who had been rejected from their graduate program.