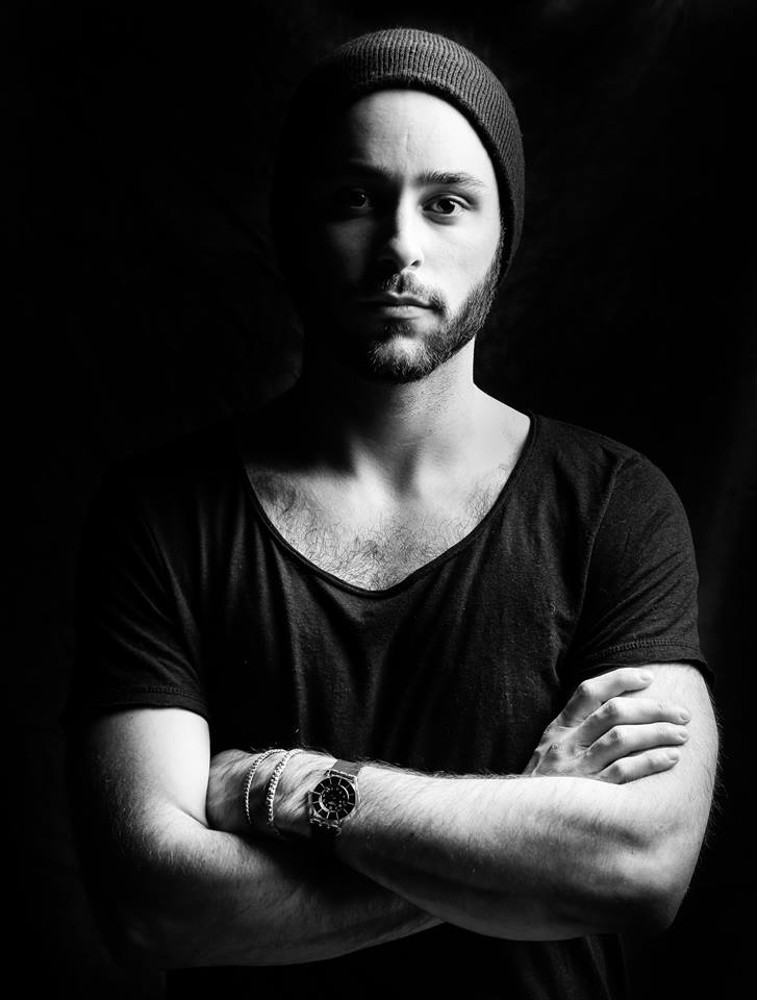 Jack Rome is a senior general studies student with a specialization in media and minors in philosophy and gender studies. He released his first song under the stage name Jahn Rome in January 2015 and has since been performing around the Philadelphia Area. He also works as a peer reader at the Drexel Writing Center.
The Triangle: So, you have two different names — Jack Rome and Jahn Rome — can you explain that to me?
Jack Rome: My given name is John Rome and my nickname is Jack. When I was thinking about my stage name I wanted to combine the two, which is how I got Jahn. Another plus is that when you google Jahn Rome nothing else comes up.
TT: Under Jahn Rome you're a rapper and a songwriter. How did you start writing raps and performing?
JR: I got into it in high school when a few friends of mine were writing a song and I asked them if I could write a chorus. I had never written anything before, so I went to my friend's bedroom where they were recording it and started rapping an unbelievably off-beat verse, it was so terrible. My friend was actually like 'Yo. Can I see that?' When I handed him the paper the verse was written on he just crumpled it up and threw it away. It wasn't a very motivational start. Since then, I've learned to write the right way.
TT: Do you work with other artists?
JR: Yeah. I'm now in a duo called Marcus and Rome, which is less active than my solo stuff. It's with a kid named Ben Marcus who goes to Temple. We do shows back and forth. As of now, I've been doing solo stuff more because I'm able to be more active making music and releasing music under my solo stuff and it gives me more freedom.
TT: Speaking of solo stuff, you just dropped a new EP. Can you tell me a little about creating Winter in Color?
JR: In June of 2015, I released my first project "From Here," which includes ten songs. After that I started making more singles and then at a certain point, probably in October, I decided I wanted to release an EP in January. That's "Winter in Color." It's a follow-up as to the first project in terms of the themes and everything; but it's a more optimistic take. It's an oxymoron for a title. A lot of people are sad in the wintertime but I like it. The album consists of five songs, and it definitely picks up where the first project left off.
TT: What's your favorite song that you've written so far?
JR: There's a song called "Sugar and Salt" that's six-and-a-half minutes on my first project. The song is super personal. Writing it helped me at the time, but what else is crazy is that even though it was the longest song of the project, when released, it got more plays than any other song and blew up a little bit compared to my other stuff. Because of that, it made me realize that my music isn't just for myself — a lot of people were latching on to it. Thus, "Sugar and Salt" made me appreciate it more than I had before.
TT: And what's Sugar and Salt's personal story?
JR: I can't totally go into it, but I can describe general themes. The song displays two different perspectives on the difficulty of depression. It's a dialogue between two people, so if you listen to it enough times you realize that in one chorus the verse is written from one person's perspective and the other part is written from that of the other. It was definitely something I really needed to write at the time because writing songs help me to process things.
TT: Do you have any goals for the coming year?
JR: I'm actually working on a bunch of songs for my senior project. I can't reveal anything yet but I'll probably have more music to release sometime during the first half of 2016. Besides that I'm just trying to get more shows and performing at Drexel events toward the end of the year.
TT: Do you do anything else around campus at Drexel?
JR: I'm a peer reader in the writing center. Weirdly enough, it's helped so much with music. I kind of stumbled into the job but it's definitely been one of the best experiences I've had at Drexel. I've learned how to greet people, how to talk to people, how to communicate with complete strangers. The work I do there doesn't just make me feel good in the moment. It spills over into my music.
TT: If you were a fictional creature, what would you be and why?
JR: Can I be a Pokemon?
TT: [Confirmation being a Pokemon is acceptable.]
JR: I would be a Totodile. There are different generations of Pokemon and in the second generation the Totodile is one of the Pokemon that you can start your journey with. It's called a Totodile. It's sort of like a little, mini crocodile. It's a water type. Usually, in the show, Totodile is super playful and silly and I'm super playful and silly too.