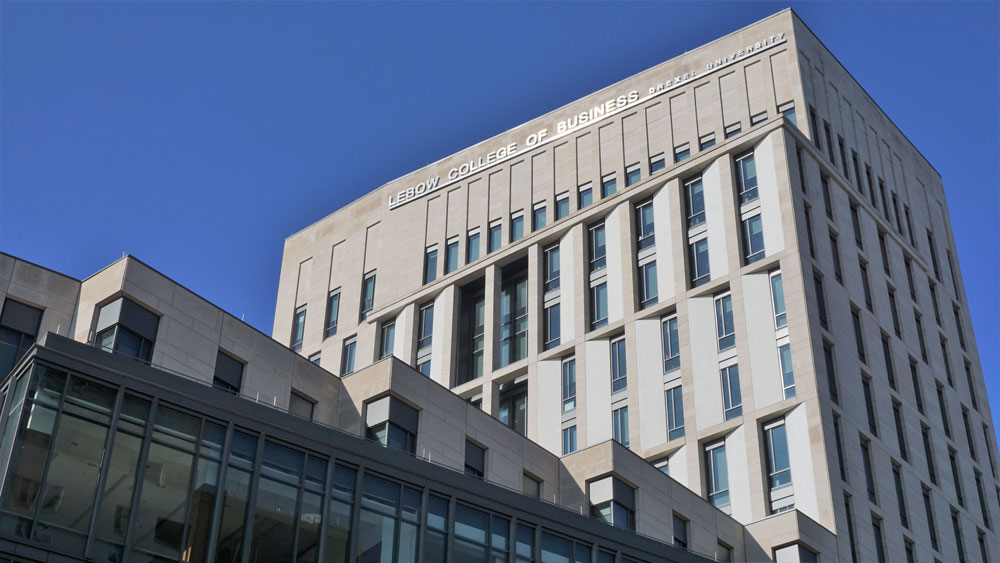 On Nov. 2, Drexel University's LeBow College of Business honored the winners of its 2017 Analytics 50, an annual initiative that recognizes organizations using analytics to solve pressing business challenges.

Several local companies, like QVC, Vanguard and Pfizer, were among the honorees recognized, as well as other national innovators like Southwest Airlines, Pabst Brewing Co., The North Face, GE and Viacom.
"We are proud to recognize distinction in analytics among this diverse group of impressive organizations. The Analytics 50 is a powerful way to honor business solutions and to strengthen the intersection of academia and industry," Paul Jensen, interim dean for Drexel University's LeBow College of Business, said.
Analytics is the systematic analysis of data through the use of mathematics, statistics, predictive modeling and machine-learning techniques. Organizations can utilize this data to reach resolutions within their designated trade.
This year's winners demonstrated that they used analytics to conquer leading issues like crime, poverty and the carbon footprint of their organizations.
Honorees were selected by a panel of researchers and practitioners based on the complexity of the business challenges they faced, the usefulness of their analytics solutions and the overall business impact.
Analytics and other big data initiatives put a company ahead of its competition, according to Murugan Anandarajan, the department head of LeBow's Decision Sciences and MIS and academic director at the Dornsife Office for Experiential Learning.
Big data includes unstructured data such as text, video, social media and speech, and can help identify new opportunities and solve complex problems through advanced analytics, according to a news blog by Drexel.
Drexel's Analytics 50 demonstrates the benefits of analytics and the various forms that analytics can take in our daily lives.
In addition to promoting advanced analytics, the initiative aims to connect academia directly to industry, identifying best practices while recognizing and sharing innovative uses of analytics.
Lebow students can learn from these organizations and later demonstrate these analytic solutions in the classroom, thus bringing the recognition full circle.

"By creating partnerships between industry and academia, this type of cutting edge research can be applied to real world problems to achieve innovative solutions," the Drexel blog post said.