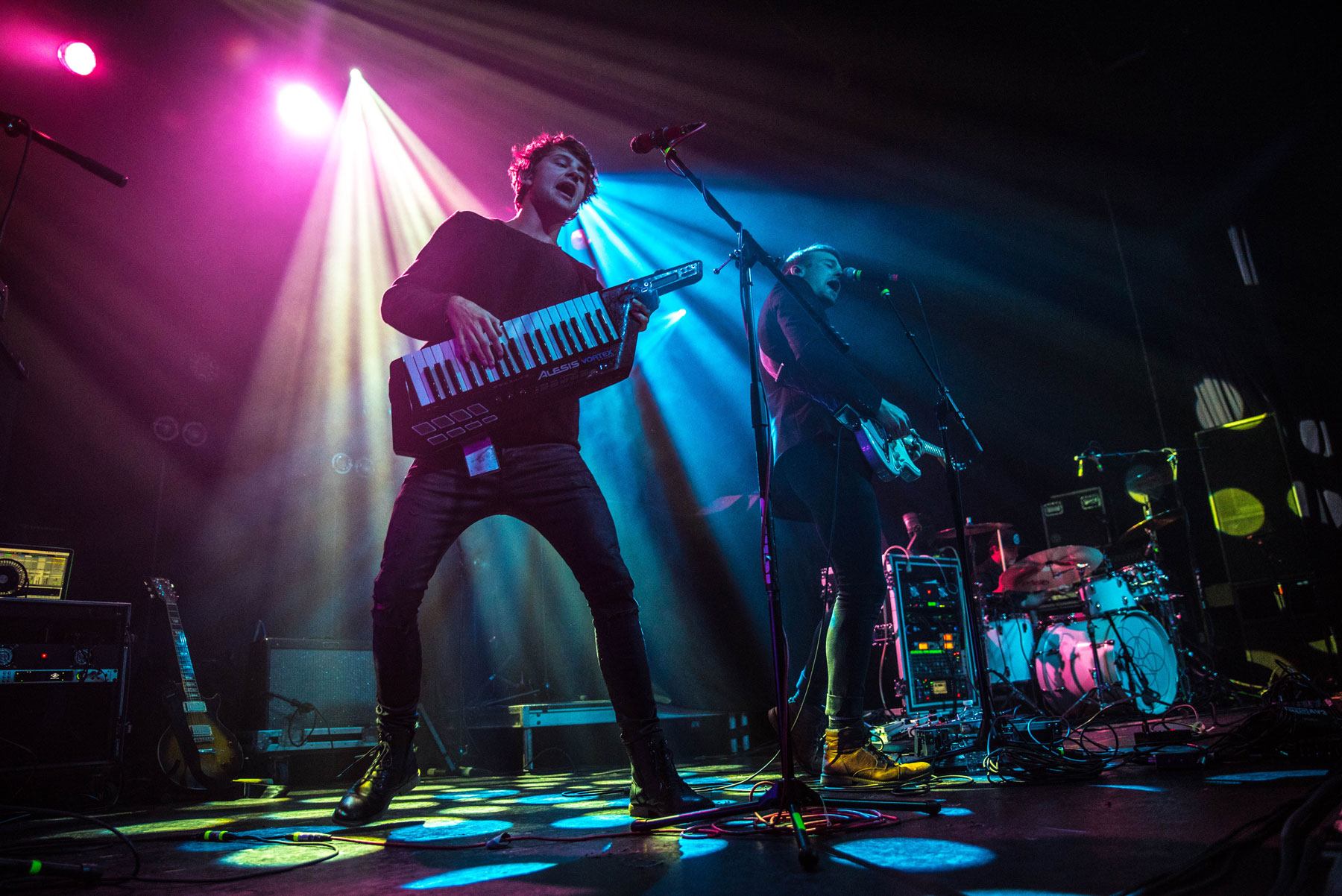 Early 2000s rock group Dashboard Confessional brought their U.S. club tour through Philly Jan. 23 for the first of two sold-out shows at the Theatre of Living Arts. With support from acoustic alternative duo This Wild Life and indie rock band Vinyl Theatre, the night consisted of three different styles of music that drew together fans of all ages.
This Wild Life started off the night with their killer acoustic sound, playing songs mainly off of their recent release "Clouded." A major hit amongst the crowd was their cover of Blink-182's "First Date," which resonated well with all of the concert-goers who were big fans of the late '90s-early '00s punk rock scene.
Alternative rock group Vinyl Theatre kept the high energy radiating through the crowd with their original songs and a few covers. Prior to the show, I was a fan of Vinyl Theatre. Their sound, which is sort of a "Saint Motel minus the saxophone" vibe, is high-energy, unique and the picture-perfect definition of alt-rock.
From the get go, Vinyl Theatre was a hit with the crowd. Though it was apparent most of the crowd hadn't heard of the group before, their dynamic performance had the crowd dancing along. The big hit amongst the crowd, however, was when Vinyl Theatre covered Coldplay's hit "Fix You." As one of Coldplay's most popular songs, the whole crowd, which by this point was filling up the whole venue, sang along as they prepared for Dashboard Confessional to come on.
By the time Vinyl Theatre ended their set, the room was packed with the sold-out crowd. The Florida-based rock band used this tour as their return from a six-year hiatus from recording. They released a four-song cover EP in early January, and are possibly working on a new LP to be released later in the year.
Dashboard Confessional started out their set with "If You Can't Leave It Be, Might as Well Make It Bleed." Right off the bat, you could tell the crowd was beyond excited to see Dashboard out on tour again after what was once an indefinite hiatus from the industry. Even after the hiatus, they lost no talent, fans or energy. They continued the night with songs such as "The Places You Have Come to Fear the Most" and ended with hits like "Screaming Infidelities," "Vindicated" and "Hands Down."
Overall, the lineup of the tour was great. It spanned three genres that, though very different, had similarities resulting in two nights of sold-out music.