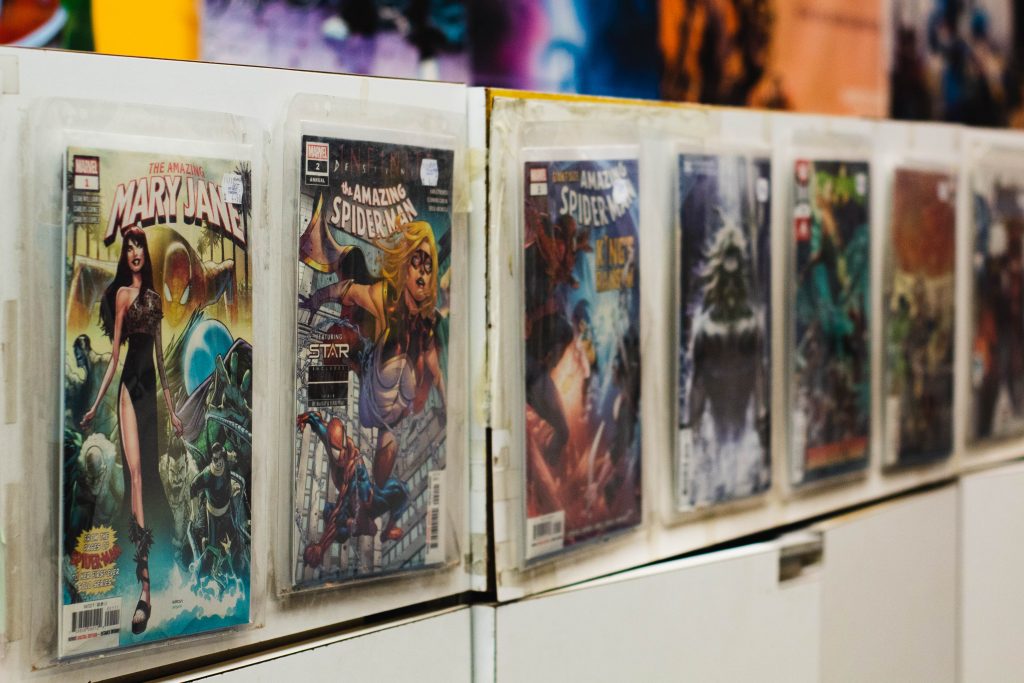 With the booming box office success of Illumination's "The Super Mario Bros. Movie" bringing in an unforeseen $909.9 million and HBO Max's "The Last of Us" becoming one of HBO's best-performing series since the eight and final season of "Game of Thrones", it is clear that there is a noticeable surge in the popularity of video game adaptations, especially as more and more classic games are in the works for being adapted for the big screen or streaming services.
However, whilst video game adaptations are on the rise, it appears that comic book movies are starting to lose their appeal. In 2023, releases like Marvel Studios' "Ant-Man and the Wasp: Quantumania" along with Warner Bros.' "Black Adam" and "Shazam! Fury of the Gods" have failed to live up to the hype of their respective cinematic universes. With "Ant-Man" suffering a colossal second week drop in the box office whilst "Black Adam" and "Shazam! Fury of the Gods" struggle to make back their budgets. It seems that while video game adaptations have "Konami-coded" their way to success, comic book movies have lost the powers of attraction.
There are a number of factors that could explain why video game adaptations are succeeding where comic book movies are failing. First, video game stories like "Super-Mario Bros," "The Last of Us" and "Sonic the Hedgehog" often contain more unique and engaging storylines than modern comic books movies, as many — even DC Studio's Co-CEO James Gunn — admit that superhero movies have become formulaic and mundane. Additionally, video games' productions are usually one-off films or a trilogy at most, so there is no need for an in-depth understanding of the cinematic universe or a dozen movies and television shows to watch for context.
To understand the storyline of "Doctor Strange in the Multiverse of Madness" — the second Doctor Strange movie released by Marvel Studios — one would need to watch the first "Doctor Strange" to know who Doctor Strange is, "Avengers: Infinity War" and "Avengers: Endgame" to know why he is not the Sorcerer Supreme anymore, "WandaVision" to know why Wanda is suddenly evil — and if you do not know who Wanda or Vision is good luck, because you now need to add on "Avengers: Age of Ultron" and "Captain America: Civil War" onto the watchlist to get the skinny on their whole storyline which is incredibly relevant to her motivations in "Doctor Strange in the Multiverse of Madness."
To understand "Sonic the Hedgehog 2," you would need to watch "Sonic the Hedgehog." That is it.
Personally, I understand why people are starting to switch from hyping up comic book films to video game adaptations. Even as a major fan of DC and Marvel, there is only so much time and money I can spend in theaters watching the same basic storyline. Even with anti-superhero superhero shows like Amazon Prime's "The Boys" and "Invincible," I find myself tired with the concept after a season or two. Despite comic book movies and shows having a plethora of captivating storylines, I feel that studios do not utilize them to their best ability and instead opt to redo tired, overdone plots and characters since they think that is what the audience wants. I also believe that the releases of one to two comic book movies every season is making the genre seem overproduced, with many online even joking that Marvel movies are like jury duty for actors. While I do not feel that comic book movies are going to fade into obscurity, I do think they will need to change their tactics if they want to remain relevant in the ever-changing landscape of entertainment.