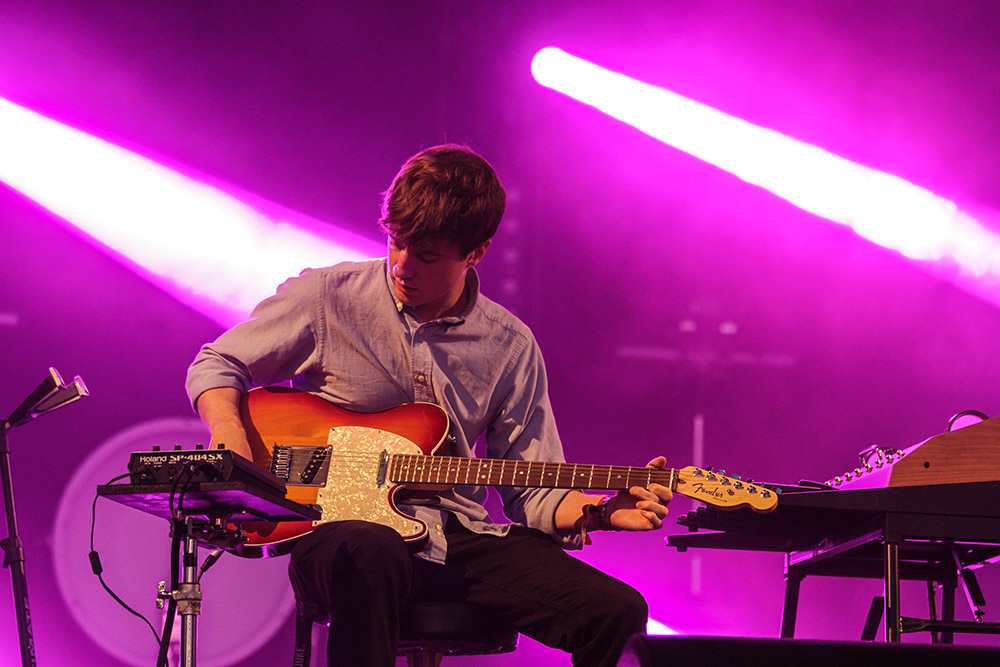 James Blake — Sept. 30 at Electric Factory
With the recent release of "The Colour in Anything",  English singer James Blake's career completely blew up He was even named as one of Kanye West's favorite artists in 2016. Known for his remarkable vocals and intimate tracks, mix some R&B with electronic music and add a dash of misery, out comes a James Blake track. It's no coincidence that the show is being held at the Electric Factory, get your ticket while you still have the chance.
Kanye West — Oct. 4 at Wells Fargo Center
The Saint Pablo Tour, starring the one and only Kanye "Yeezus" West, begins late August. and continues on until October. West will be touring all around North America and with only one night in Philadelphia, saying that the tickets are selling quickly is an understatement. Though the the show is rather pricey, keep in mind that this will be the first time West performs "The Life Of Pablo" in its entirety. As an artist known to put on a spectacle of a show, this is definitely one that shouldn't be missed.
Whitney — Oct. 7 at First Unitarian Church
The duo behind "Light Upon the Lake," Whitney, is touring around the world and stopping in major cities like New York, Toronto, Brussel and even Glasgow. Lucky for us, they'll be stopping in Philadelphia this upcoming fall to fill our ears with their majestic sound and groovy goodness. This is a show I personally hope to attend considering the fact that Whitney is delightful, the show is only $15 (a steal, really) and at a great venue. I suggest you do the same.
Drake — Oct. 13 at Wells Fargo Center
After blessing Philly with what was said to be an amazing show Aug. 21, Drake is coming back for more this fall. The Summer Sixteen Tour with Future is set to travel throughout the states and in and out of Canada with Roy Woods, DVSN and other special guests. Some of the surprise guests Drake had brought out while on tour are Eminem in Detroit and Lil Wayne in Philadelphia. You never know who he could bring out the second time around — head on over to the Wells Fargo Center Oct. 13 and find out.
M83 — Oct. 13 at Fillmore Philadelphia
One of the most popular electronic bands in the game, M83, will be making their way to Philly Oct. 13 while on tour in support of their newest album, "Junk." M83 is known to have a mesmerizing light show to match their electronic dance music that heightens the experience of their show. The "Midnight City" artists most definitely put on an unforgettable show that surpass all their fans' expectations. You won't want to miss this.