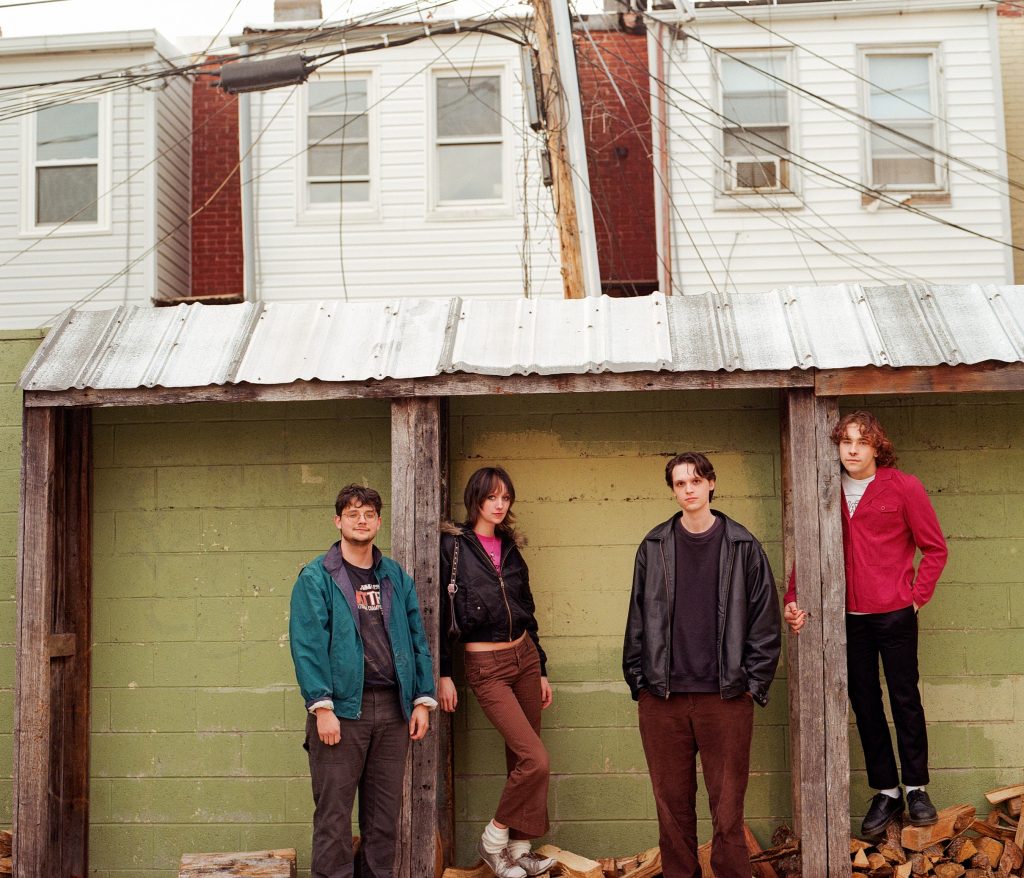 To begin the spring term, The Triangle would like to highlight some albums that will be releasing today, throughout the next few months, and a few rumored albums that do not have proper release dates yet. Along with these announcements, we will also share their supporting tours that come through Philadelphia.
TODAY'S RELEASES (4/7/23)
Blondshell – Self-titled
Sabrina Teitelbaum is Blondshell, an alt-pop newcomer who has caught the attention of the industry with her 2022 singles "Olympus" and "Kiss City." Her 2023 single "Joiner" is a standout jam this year, capturing the energy of a movie scene in its sound and vocal performance. The album is a stark nine tracks, and her headlining tour will stop by PhilaMOCA on July 21.
Daniel Caesar – "NEVER ENOUGH"
The long-awaited follow up to 2019's "CASE STUDY 01" is finally here. Caesar's elusivity online has eased since late December 2022 when he first teased a rebranding of image. "NEVER ENOUGH" has fifteen tracks with no listed features. As of now, Caesar will only be coming to three North American cities (none being Philadelphia) and three European cities as part of his "Almost Enough: The Intimate Sessions" tour.
Rae Sremmurd – "Sremm 4 Life"
The iconic duo of Swae Lee and Slim Jxmmi are back with the fourth installment of their "Sremmlife" album series. While their last project "SR3MM" from 2018 was a bloated triple-album experience, "Sremm 4 Life" is a compact fourteen tracks featuring fellow 2010s hip-hop veterans Young Thug and Future. They have not yet announced a U.S. tour for this album.
Wednesday – "Rat Saw God"
Indie rock band Wednesday is releasing "Rat Saw God," their fourth album in the past four years, and returning to the label Dead Oceans. The band's sound ranges from soft, plucky folk-pop to murky, guitar-stained noise-rock, all of which is featured on their eight and a half minute single "Bull Believer" from 2022. Wednesday will be at Union Transfer on June 17 with support from All Dogs and Tenci.
UPCOMING ALBUMS
Indigo De Souza – "All of This Will End"
North Carolina-based artist Indigo De Souza's third album will be released April 28, and consists of eleven tracks, most under three minutes in length. All of De Souza's albums feature beautiful artwork created by her mother Kimberly Oberhammer, creating an intriguing theme. Her 2023 single "Smog" is a self-critique over a danceable beat, and it can be experienced live at Union Transfer along with the rest of her new album on May 23.
Ryan Beatty – "Calico"
The boy in jeans has returned with new solo music this year, dropping the subdued single "Ribbons" on March 17. The nine track album titled "Calico" is slated for an April 28 release and has no listed features, identical to his other two albums. The new single features production from Ethan Gruska and instrumental work from Justin Vernon of Bon Iver, along with many others.
The National – "First Two Pages of Frankenstein"
Seasoned alt-rock band The National will be releasing an eleven-track project titled "First Two Pages of Frankenstein" on April 28 equipped with three guests; Sufjan Stevens, Phoebe Bridgers and recent collaborator Taylor Swift. Band member Aaron Dessner has worked extensively with Swift in recent years, as well as Bon Iver's Justin Vernon on side-project Big Red Machine. Their show at The Met on Aug. 1 with The Beths is unfortunately sold out.
Ed Sheeran – "–"
The name explains how much I expect from this album. However, it is finally the conclusion of Sheeran's math symbols series, a group of four albums that launched a monumental career back in 2011 with "+." Releasing May 5, the deluxe version is eighteen tracks with no listed features. Sheeran's stadium tour will hit Lincoln Financial Field on June 3.
Q – "Soul,PRESENT"
Alternative RnB artist Q has been releasing music since 2018, but his biggest break came when "The Shave Experiment" EP was released in 2020, which featured a minor hit with the song "Take Me Where Your Heart Is." Introduced by four singles of retro drum and synth production, Q's new ten-track album "Soul,PRESENT" will drop on May 5 with no tour announced yet.
Arlo Parks – "My Soft Machine"
Following the incredibly solid debut album "Collapsed in Sunbeams," Arlo Parks will return with "My Soft Machine" on May 26. The singles "Impurities" and "Weightless" have touches of dance music in the drums, bass and synths, while holding onto the soft, nostalgic qualities of acts like Everything But The Girl and Dido. The only known feature on this album is Phoebe Bridgers, who appears on the seventh track titled "Pegasus."
feeble little horse – "Girl With Fish"
feeble little horse is a four-piece female fronted band who were part of the flourishing Philadelphia music scene over the past few years, although they were founded in Pittsburgh. Their sophomore album "Girl With Fish" will be released on June 9 through the label Saddle Creek, and on June 27 they will headline Johnny Brenda's with support from Philly group, A Country Western.
Christine and the Queens – "PARANOïA, ANGLES, TRUE LOVE"
Electronic-pop act Christine and the Queens is slated to drop an ambitious triple-album project on June 9, presumably broken into the three sections implied by the title. Redcar, the individual behind the name, has collaborated with Charli XCX and Mura Masa despite writing many solo songs in French. The triple album contains several features from Madonna and 070 Shake, as well as a single MIKE DEAN appearance.
RUMORED / UNCONFIRMED ALBUMS
KAYTRAMINÉ – "KAYTRAMINÉ" (Kaytranada + Aminé)
This collaboration was confirmed through Instagram on Tuesday, April 4 by a simple video that gives the name of the project along with a short snippet of new music. The only public work both artists had shared was a 2014 remix titled "Not At All," however the duo's first single "4EVA" was released today and features Pharrell Williams.
PRETTYMUCH
Following a tumultuous five years on Simon Cowell's now defunct Syco record label, this boyband is now independent. In 2022 they mutually parted ways with founding member Nick Mara, and in 2023 they have stated through an Instagram post that they will finally be dropping their debut album.
This dream-rock band based in West Philadelphia has been playing basement shows throughout the beginning of 2023, and has released the two singles "Rest Assured" and "when the dog bites" in the past year. Fronted by Drexel student June Hart, the singer has expressed goals of finishing and releasing their album soon despite no confirmed details surrounding the project.
Khalid
Khalid Robinson has transformed into an industry standard artist in pop music since his SoundCloud breakthrough back in 2016 with "Location." This new project seems to have very little hype around it as well as very little rush since this new palate of singles dates back to "Skyline," released in April of last year.
Icona Pop
This dance-pop duo is still most known for their smash hit "I Love It" with Charli XCX from 2012. Since then they have only dropped two albums (one only consisting of seven songs), and a smattering of singles, collaborations and a few EPs. However, on March 31 they released a song titled "Faster," their third single in the past year. It is a grasp, but there is always hope for an Icona Pop return.
Men I Trust
Following their fantastic "Untourable Album" from August 2021, this band has released four new singles in the past year. The group is also embarking on an expansive world tour this year through Asia, Australia and Europe. No U.S. dates have been announced yet, but these along with an album could possibly be on the horizon.
Rihanna
In May 2021, I wrote a similar article that ended with speculation on a Rihanna album. In an interview with British Vogue from Feb. 2023, Rihanna is quoted saying "honestly, it'd be ridiculous if it's not this year" when asked about her plans for her next album. The ice was broken last year by her single "Lift Me Up" from the "Black Panther: Wakanda Forever" album, so will 2023 be the year?