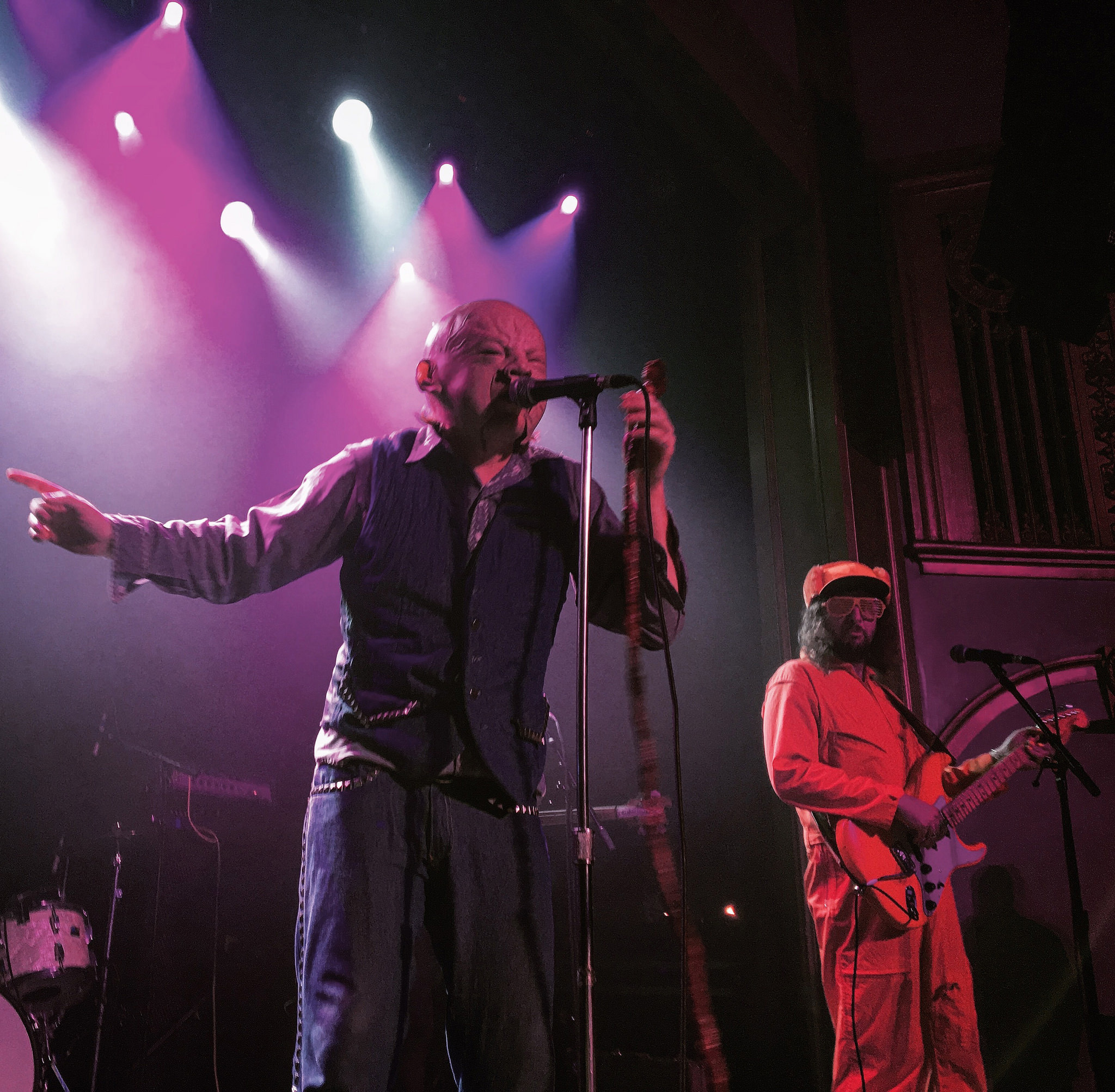 Ty Segall and his backing band The Muggers played a sold out show at the Trocadero Theatre Feb. 26 in support of his new album "Emotional Mugger," released Jan. 22. Segall, at the ripe young age of 28, already has a massive discography under his belt. He is is like a songwriting machine — since 2008, he has released over 20 albums and EPs, either solo or as a collaborator with other musicians. On "Emotional Mugger," his ideas still sound fresh as ever, as he puts his signature blend of garage-, psychedelic-, and noise-rock on full display.
Segall and The Muggers could very well be the definitive garage rock supergroup of the 2010s. On the bass was Mikal Cronin, a frequent collaborator with Segall, who already has three of his own solo albums. Kyle Thomas, known for his solo career under the stage name King Tuff, played guitar for Segall. Also on the guitar was Emmett Kelly of The Cairo Gang. Cory Hanson, frontman of psychedelic rock band Wand, contributed keyboard, backing vocals, and additional guitar. On the drums was Evan Burrows, who also plays with Wand.
The Muggers all wore ridiculous outfits, but none more so than Segall himself, who meandered onstage wearing a dark blue jumpsuit, a crying baby mask, and a rubber umbilical cord. He wore the mask for the first several songs before removing it. They jumped right into "Squealer," the opening track of "Emotional Mugger," and continued on to play the entire album from cover to cover. Many of the songs were full of references to babies, candy, and "mommy and daddy." In the middle of "Baby Big Man (I Want A Mommy)" the music cut out and Ty Segall, still sporting the baby mask, burst into a sob and whimpered about how he "just wants a mommy." My favorite song of the night was "Candy Sam," which is my favorite off the album and really brings the house down live.
After the "Emotional Mugger" set, they played another set of miscellaneous songs from Segall's absurdly large catalogue. Although Segall has a plethora of albums in his discography to choose from, most of the songs they played came from his 2012 album "Twins" and his 2014 album "Manipulator."
The crowd was incredibly reactive to Segall's energetic performance; fans were having a great time moshing and crowd-surfing. Even Segall dove off the stage several times into the arms of his loyal, adoring fans. The Muggers did a great job recreating Segall's brilliant studio work, and even elevating it to another level. Some of my least favorite songs on the album ended up being my favorites live.
Many consider Segall to be one of the greatest songwriters of our generation, and while it's a very bold statement to make, the argument can definitely be made. If you are into psychedelic rock, baby masks and songs about candy, you should definitely check out "Emotional Mugger."