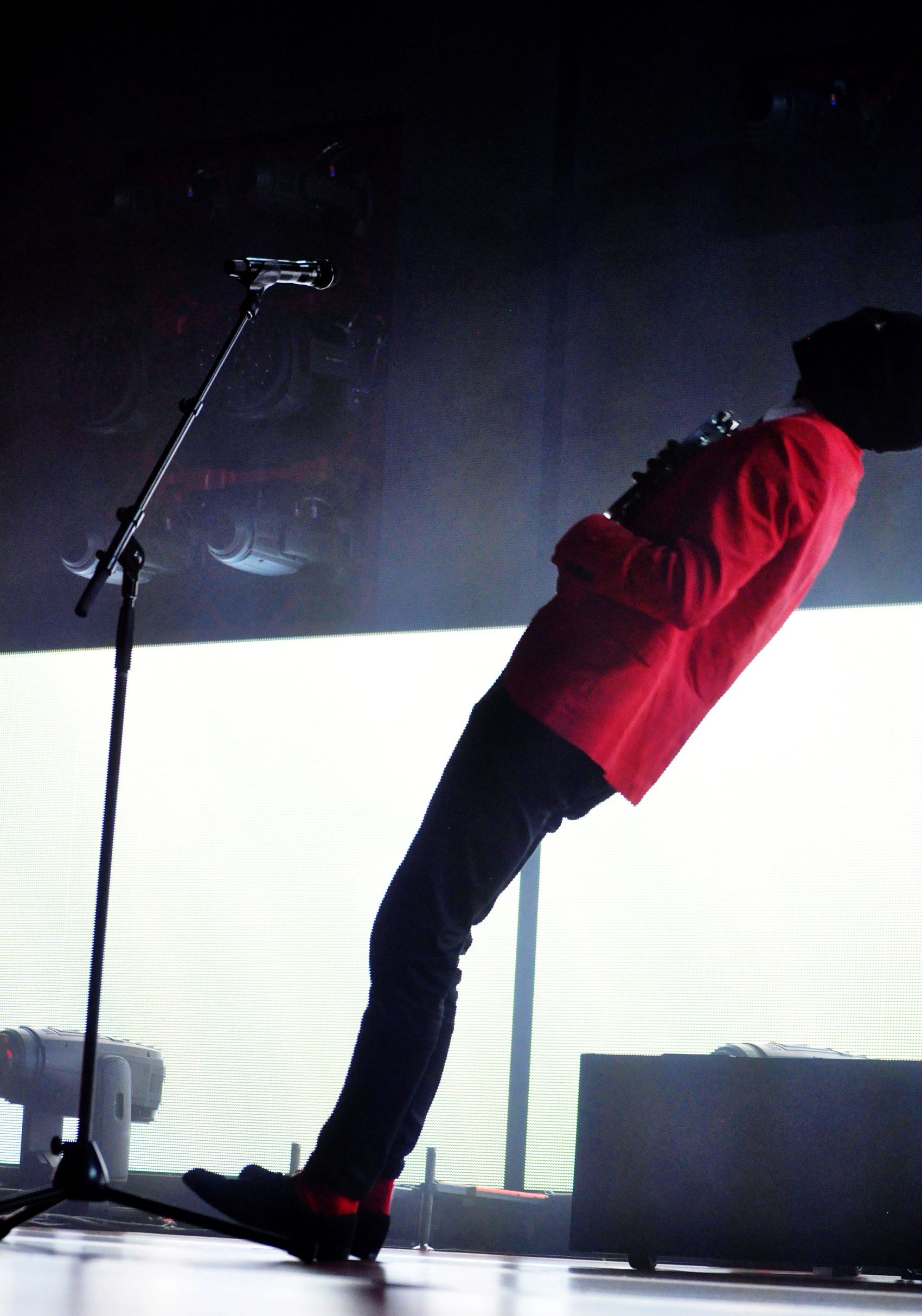 In my mind, there are "concerts" and there are "shows." A concert may involve a band playing their most popular songs in front of a crowd. A show may involve a band performing their music with new twists. Many concerts follow the same format, whereas a show is dynamic — based on the venue, audience and atmosphere. Concerts are full of enjoyable music, yes, but shows are filled with so much more. Shows have magic, humor, audience interaction and ultimately are better performances than concerts. The first night of Radio 104.5's Birthday Show definitely earned the "show" tag.
With Twenty One Pilots headlining the set, it was almost impossible to name the event anything but a show. The night was filled with incredible artists including Chef'Special, The Front Bottoms, Mutemath, Catfish and the Bottlemen, AWOLNATION and obviously Twenty One Pilots. Each band had something unique to offer for the thousands of fans at BB&T Pavilion on June 11. The Front Bottoms had their angsty, pre-pubescent, die hard fans, Mutemath had a drummer that honestly was one of the greatest spectacles of the night and AWOLNATION had that one song that made them popular. The main highlights of the night, however, came from Chef'Special, Catfish and the Bottlemen and Twenty One Pilots.
Chef'Special is a new, up-and-coming band. The Netherlands-based band has been touring with Twenty One Pilots on their "Emotional Roadshow" tour and made sure to stop in Camden for this show. Although the band has nothing but a four-song EP to their name, the band came out and played songs that were instant classics. Reggae-esque, Chef'Special came out to swoon the crowd with clever lyrics and passionate tunes. Their final song "In Your Arms" has just over 15 million plays on Spotify and has a very different style from most of their other songs. Though the popular song is mellow, folky and emotional, most of the band's songs played at the show were catchy, reggae influenced songs with a lot of rap elements. The band ultimately put up one of the best performances of the night which justifies their touring with Twenty One Pilots.
Catfish and the Bottlemen released their second album "The Ride" May 27, just two weeks before the Birthday Show. Although their first album "The Balcony" was a major success in the UK, the US didn't seem to vibe to the music as much. Opening with the first song from their first album, Catfish and the Bottlemen had fans rocking out to "Homesick," a song with slick, seductive lyrics. The band didn't play too long a set — only about 30 minutes or so — but made sure to capture their sound by playing their most popular songs "Kathleen" and "Cocoon." Despite having just released a stellar new album, Catfish and the Bottlemen mostly played songs from their first album. Fortunately for their true fans, the band did play "Soundcheck," the sequel-album's lead single and "Twice," a heartfelt song about second chances and regrets. Catfish and the Bottlemen will return to Philadelphia Oct. 21 and put on a live show that you won't want to miss if you're a fan of modern-aged rock and roll.
Twenty One Pilots is a band that has a cult following of mostly young teens. Although the band is one that most music-enthusiasts say they either love or hate, their live show is a show for absolutely everyone. Lead singer Tyler Joseph is a performer in the truest sense of the word. Between performing magic tricks on (and off) stage, doing backflips and crowd surfing in an inflatable hamster ball, it's easy to forget how talented a musician Joseph is. Joseph's talent pairs perfectly with his counterpart and best friend, drummer Josh Dun, who spent most of the show shirtless and at one point crowd surfed with his drum set, continuing to bang out beats while literally being supported by his fans.
The real reason that Twenty One Pilots are true performers is the way they play a live show. The band played favorites such as "Doubt," which was dedicated to the recently deceased Christina Grimmie, "Migraine," "Holding On To You," and "Tear in My Heart." To show off their artistic talent as performers, Twenty One Pilots invited the other performers from the night to play covers with them. Halfway through the show, Twenty One Pilots, along with MuteMath and Chef'Special, played several covers including "Twist and Shout," "My Heart Will Go On," "Jump Around" and Justin Bieber's "Love Yourself."
Twenty One Pilots put on an unforgettable show with a cast of performers handpicked and praised by Radio 104.5. The radio station turned 9 years old in May; here's to hoping for more birthdays, more concerts and more incredible artists playing these stellar shows.