It is once again the time of year when it feels appropriate to drink a good, strong ale on a cool fall evening. To usher in such a wonderful season, I decided to go with one of my favorite Belgian-style quads, Three Philosophers. Three Philosophers is brewed by Ommegang, which is based out of New York but owned by Duvel Moortgat Brewery, which you should all know and love. Ommegang is one of my personal favorite breweries, and it has come to be an ever-reliable source of excellent beers.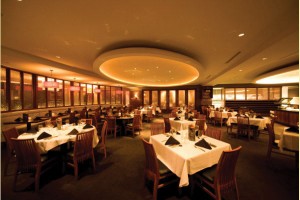 Three Philosophers, as I said, is a Belgian-style quad, which means you can expect to see an ABV of 10 percent or higher and a lot of flavor. Poured in the glass, the beer has a deep caramel color with little head, although it does retain fairly well. On the nose, there are strong cherry and malt notes. One can definitely pick up on the sweetness of the beer even just from the smell.
When it comes to taste, the beer has predominant malt sweetness, a hint of chocolate and a cherry finish. The cherry flavor in this beer comes from it being mixed with a cherry ale, as opposed to the whole beer being brewed with cherries. This style of brewing is common among higher-ABV beers such as Tripels and Quadrupels, where finished beers will actually be used to start yeast so that it will become acclimated to the higher alcohol content, which would kill most normal strains. The brewers at Ommegang decided to add Liefmans Kriek to the brew to impart that flavor, which brought me to the conclusion that they know what they are doing because the finished product is delicious. I think one of this quad's best qualities, however, is how smooth it is. There is barely any distinguishable alcohol flavor, so it is a good thing this beer is as heavy as it is because it would be a far stealthier opponent otherwise. Because of this beer's strong malt flavor, I would recommend pairing it with a hearty red steak if you are having it with dinner, although it would actually best be enjoyed with a rich chocolate dessert.
Overall there are definitely better quads out there, as I think you won't find the complexity that is present in others. Despite that, Three Philosophers is a solid choice for when you are in the mood for something heavy but don't want to spend those extra three or four dollars for a top-shelf quad. So if you are in the mood for something that will warm you up on a crisp fall evening, go ahead and grab a few Three Philosophers and discuss life's questions with two of your closest friends.