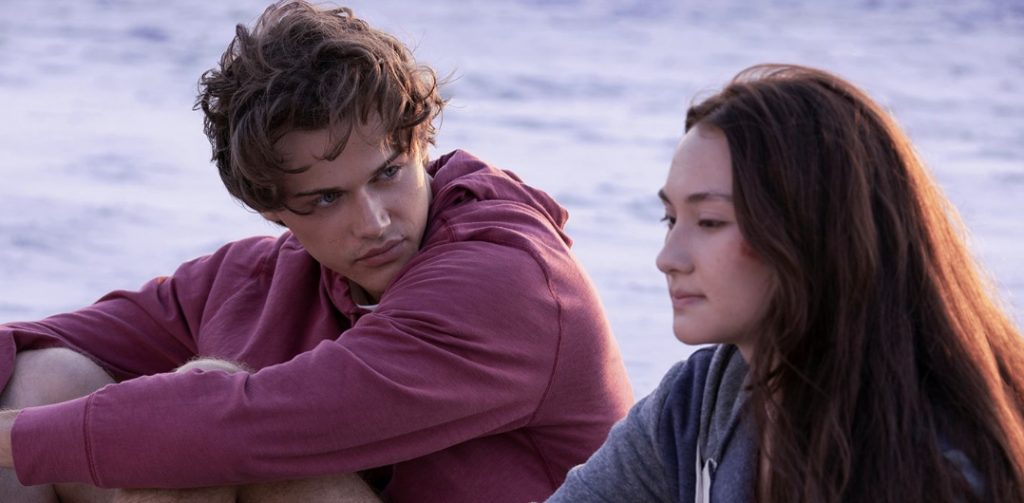 Prime Video series "The Summer I Turned Pretty" is all the rage right now. The series is a TV adaptation of author Jenny Han's first book in her famous trilogy: "The Summer I Turned Pretty." Season one (based on the first book) was released on June 17 and season two is already in production.
When watching a show based on a novel, I typically like to read the book first. However, with "The Summer I Turned Pretty" I did the opposite. From the very first episode, I was immersed into the narrative. I finished the show in just under two days. While it is only seven episodes long, each episode lingers at the 45-50 minute mark.
Isabel Conklin (Lola Tung), has been spending summers at Susannah Fisher's (Rachel Blanchard) beach house in Cousins for as long as she can remember. Her mother, Laurel (Jackie Chung), is Susannah's best friend. Up until this summer Isabel, or "Belly" to those around her, has been seen as "one of the boys" among her brother Steven (Sean Kaufman) and Susannah's two sons Conrad (Chris Briney) and Jeremiah (Gavin Caselegno). Yet it's her new, mature appearance that makes the Fisher boys truly see Belly in a different light, and act on what they have possibly felt all along. 
The main plotline is your basic love triangle, but hits harder. Belly has pinned after Conrad all her life, never believing he could feel the same. Yet, this summer she is faced with the choice between Conrad and Jeremiah. The two could not be more different. Conrad is the older sibling by a year, and while he is typically the nicer one, this summer he opted for the broody and mysterious vibe. However, Conrad cannot be fully at fault for his bad mood as he is coping with his mother's cancer resurgence (that the kids aren't supposed to know about). Jeremiah exudes extreme golden retriever energy, and gets along with basically everyone he meets, but he's also a huge flirt.
After watching this first season, I have to say I am fully team Conrad (bellyconrad to fans). The connection between him and Belly is irreplicable. Their chemistry practically jumps off screen and slaps you in the face. What they have is a gentle sort of love that goes beyond superficial reasoning. It is evident that Conrad loved Belly even before she "turned pretty." I do not think the same can be said for Jeremiah, but I digress. Don't get me wrong though, the two still have some cute moments together. 
Not all of the relationships in the show are that of angsty teen romance. The beautiful bond between Laurel and Susannah is excellently portrayed and even makes you shed a few tears at times. There is so much to unpack between the two of them and I hope their dynamic is something that is explored more in season two. We also get to see Belly's self-confidence grow as the season progresses. Both are worth watching the show for. 
In a hungry-search for more content, I read all three of Han's books: "The Summer I Turned Pretty," "It's Not Summer Without You" and "We'll Always Have Summer." I can honestly say I'm not ready for what is coming in season two. This is the first time I have liked a TV show better than the books. In Han's defense these books were released from 2009-2011 and the show had a lot of needed plot upgrades. 
Among all of the differences between the books and the show, two stuck out. The first was the addition of the debutante ball to the story, which is one of the huge plot points in the series. This is where the famous "The Way I Loved You (Taylor's Version)" by Taylor Swift scene takes place. Sounds intriguing? Exactly. Watch the show if you want to know more.
Another notable difference is how Jeremiah's character is bisexual in the show, providing some much needed representation for the LGBTQ+ community. It makes me wish that that was included in the books, but due to the year they were published, it unfortunately makes sense why it wasn't.
After finding out Han is the executive producer of the show it makes sense why every change that was made fit so perfectly into the narrative. It also explains why the soundtrack is absolutely incredible. I cannot get over it. It is one of the best TV show soundtracks to ever exist. Every song coordinates with every moment so perfectly. With snippets of tracks such as "1 step forward, 3 steps back" by Olivia Rodrigo, "As The World Caves In" by Sarah Cothran and "Happier Than Ever" by Billie Eilish, the soundtrack is a story in itself.
There is no string of words that can fully express how much I love this show. Aside from its amazing story and production, I do feel a personal attachment to it as someone who has spent summers at a beach house for her whole life. I am excited for season two, but I will unfortunately have to wait a bit before it comes out. In the meantime I will keep my obsession at bay with behind the scenes content, cast interviews and bellyconrad edits.
Stream "The Summer I Turned Pretty" now! It has romance, heartbreak, and family ties all wrapped in one. But, most importantly, it gives you that warm feeling of familiarity only summer can create.