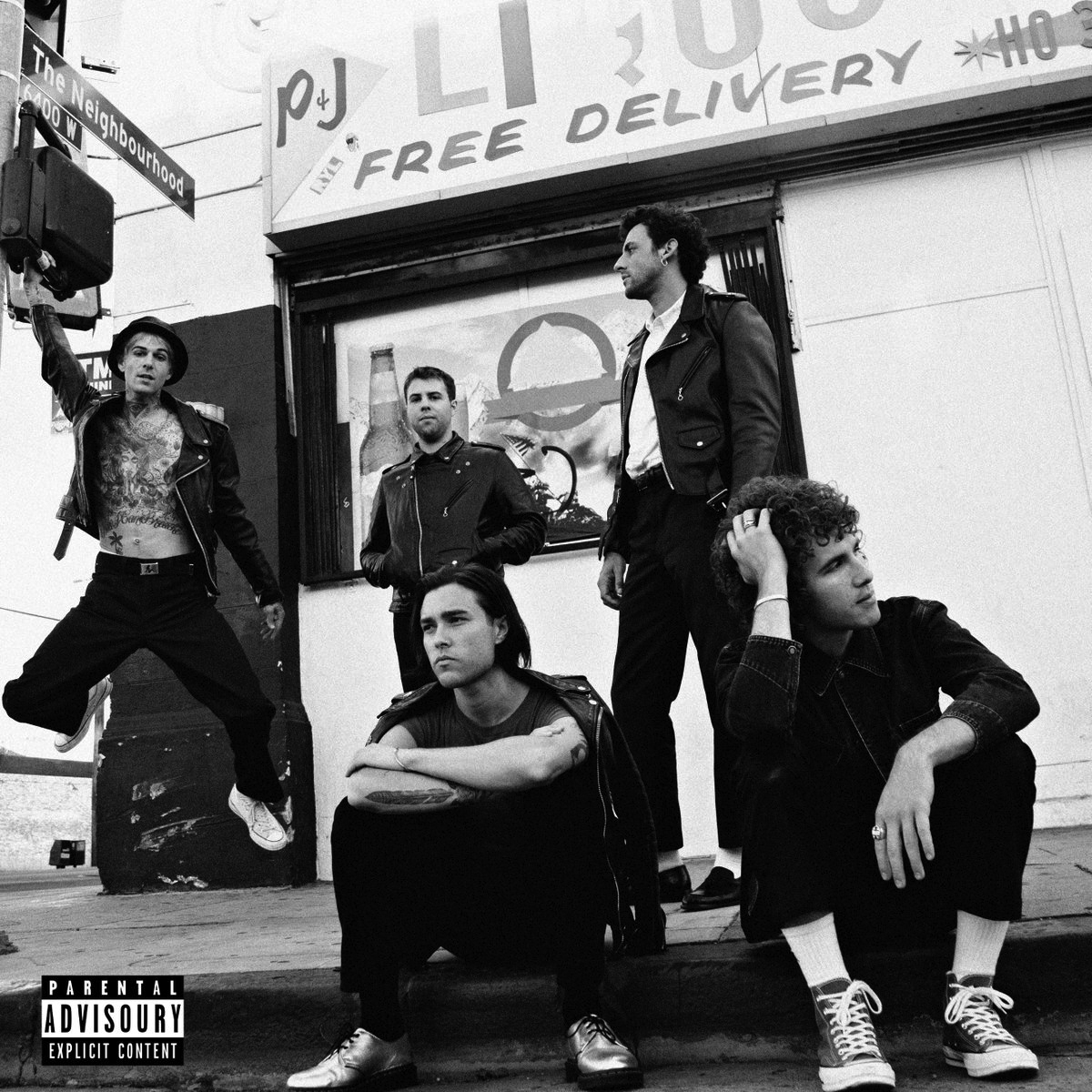 Following the releases of their three EPs, "Hard," "To Imagine" and "Hard to Imagine" over the past six months, The Neighbourhood is back with their third full-length album "The Neighbourhood." The album marks somewhat of a departure from their previous sound in favor of something slightly more unique and experimental.
The album, which hit the shelves and streaming services March 9, is a mix of songs with about half from the band's recent EPs and and the other half consisting of new songs. From the opening track "Flowers," it's immediately apparent that this is quite the departure from "Sweater Weather" back on their 2013 album "I Love You." It comes in with some striking and sudden synths, which the group has experimented with in the past but not to this extent.
Like most of The Neighbourhood's other discography, the subject matter of majority of the songs revolves around love, sex, relationships and romance — and "Flowers" is no exception. Jesse Rutherford's enticing and smooth tenor rings out the lyrics in songs like "Scary Love" and "Stuck with Me," both of which appeared on the "To Imagine" EP, but are welcome additions on this album and stand out as two of the best tracks on it.
Other tracks like "Nervous," "Sadderdaze," "You Get Me So High" and "Too Serious" bring the group back to their more recognizable roots, with guitar and drum kit accompaniment that is absent from many of the other songs. Another noticeable thing that Rutherford makes use of in these songs is his unique style of singing where he sings in such a way that it almost borders on rap but never quite gets there. It's difficult to describe without actually hearing it but while most of his vocals are sung in a higher range, these segments are often sung in a lower, more conversational key that makes it sound almost as though he is just saying words with a tune, rather than singing them. I have always enjoyed this flair of personality and style in the Neighbourhood's previous work and while I was glad to see them trying new things, I was also glad to see that they had not completely abandoned the old.
Some songs like "Revenge," "Reflections" and "Stuck with Me" are backed with a smattering of synths that make them sound like they were lifted straight from the '80s. While this worked in the EPs, it can make the album feel somewhat disjointed and incohesive, even if the songs themselves are not bad.
I was also slightly disappointed that they didn't branch out a bit more in terms of subject like they did on their previous album "Wiped Out!" with the single "R.I.P. 2 My Youth." It is nice to see the band progressing, but part of me wishes they had either made the transition more natural or just fully put themselves into it and blended the two styles more seamlessly. I think this is a strong album for fans of the band but it definitely would not be the one I would recommend to new listeners, a title I would still give to "I Love You."