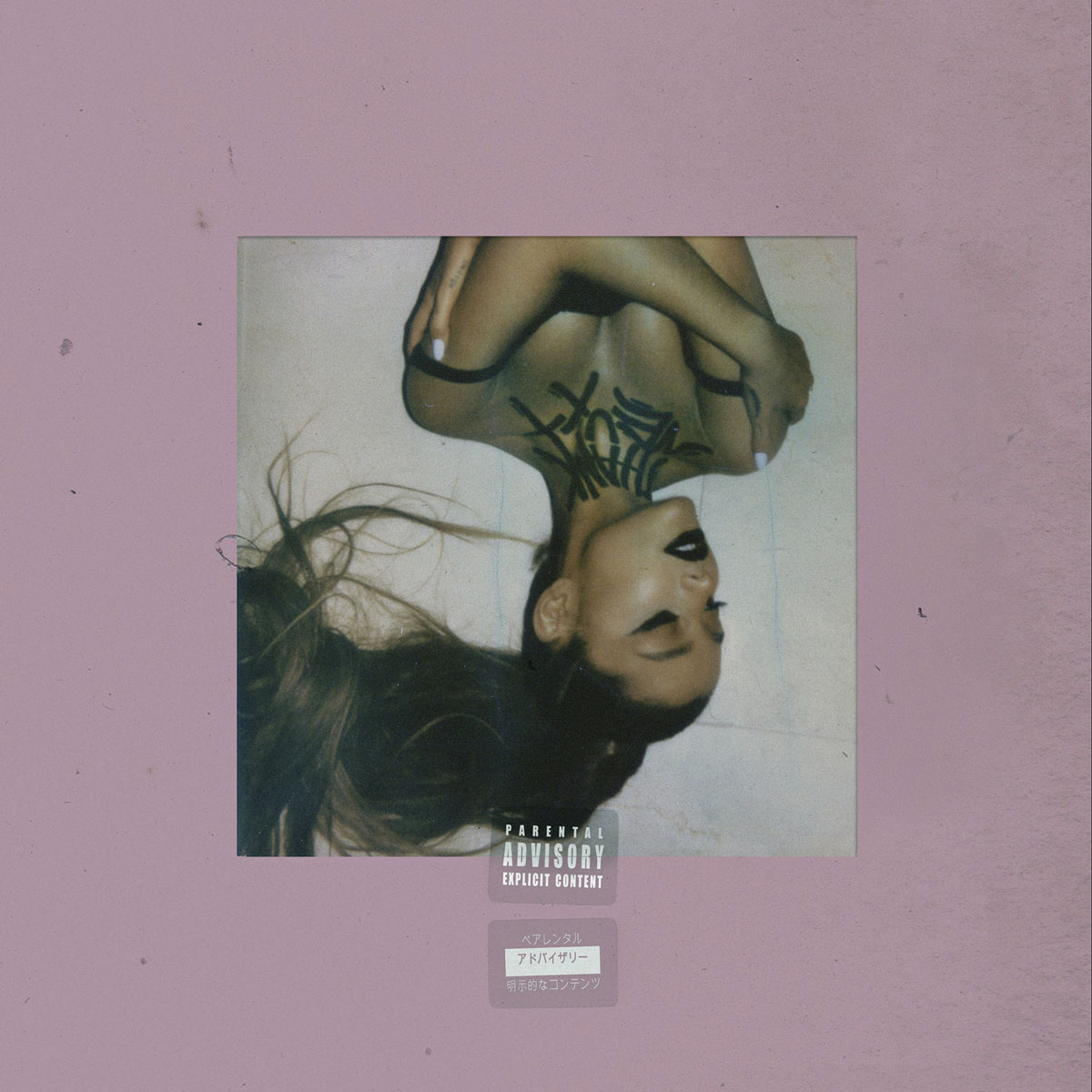 All eyes have been on Ariana Grande this year, with her newest two albums: "Sweetener" and "thank u, next." Grande stays at the top of her game by slaying the charts with her top ten hits, "thank u, next," "break up with your girlfriend, I'm bored" and "7 rings." The album "thank u, next" stays true to Grande's messages of self-love and acceptance through its light-hearted pop sound.
Grande was honored with the Woman of the Year award this past December at Billboard's Women In Music 2018. Her album, "Sweetener" has been newly awarded a Grammy for Best Pop Vocal Album of the year and the music video for, "thank u, next" has reached over 303 million views since its release in November 2018.
While this has been a phenomenal year for Grande's career, she has been open to admit the struggles this year has held for her personal life. This is reflected in the album's tracks "needy," "fake smile" and "ghostin."
It is rumored that the track "ghostin" was inspired by her loss of Mac Miller. It has an eerie beginning, captivating you as soon as it starts. The title of the song fits perfectly because it feels like you are remembering a distant, ghost of a memory when listening to it. A lyric from the song reads, "Though I wish he were here instead/ Don't want that living in your head/ He just comes to visit me/ When I'm dreaming every now and then." Grande has expressed her hesitation in putting this song in the album, but decided to follow through with it because of the push from her manager, Scooter Braun.
This album is brutally honest and full of emotion, something we are lacking in pop music today.  It is very special that she has showcased her vulnerabilities in this album and in return, created a much greater opportunity to personally connect with her fans. Grande discusses themes of romance and change in this album, which are topics that anyone can relate to in one way or another.
The beauty of "thank u, next" is the message sent that it is perfectly OK to be sad or honest with emotion and remain strong. This is a perfect representation of her past year, as she has accepted loss and is open to showing that to the world, but proves that you can overcome hardship and keep moving forward.
The simplicity of the instrumentals in this album keep you hooked throughout its entirety. They put a greater emphasis on Grande's vocals without overbearance.
Something to really appreciate in this album are the elaborate introductions each song has. "Fake smile," is one of my favorites because of this. The introduction has a piece of Wendy Rene's "After Laughter Comes Tears," which is really beautiful. It then transitions into an upbeat tone with an underlying sadness to it. "Fake smile," connected with me in the sense of our use of social media platforms, where we only showcase the highlights of our life.
"Everybody just wants the same thing. Everybody just wants to feel appreciated and loved and snuggled and approved of and celebrated," Grande said in an interview referring to "fake smile."
"In my head," features a voicemail from a friend that makes you feel like you are there with them. This song is underrated and is one of the catchier, more hypnotizing songs on the album. Grande's voice sounds angelic in this song, showcasing her wide vocal range.  R&B vibes can be found throughout this song as well as "7 rings."
"7 rings" is an anthem of confidence. The music video for "7 rings" was released Jan. 17 and has already reached over 170 million views on YouTube. The iconic quote from the song, "I see it, I like it, I want it, I got it," has taken over the internet since its release. This song is a fan favorite, but it isn't one of my personal favorites. It feels a bit overdone and basic compared to some of the gems on this album.
Grande appeared on the YouTube channel "Zach Sang Show" to discuss the inner workings of her albums and further elaborate on the thought processes behind writing the songs. The interview featured Grande's co-writers and others who contributed to the creation of the album.
In addition to earning its first two No. 1 tracks on the Billboard Hot 100, the album broke several records in the week after its release. The album debuted at No. 1 on the Billboard 200 with the biggest streaming week ever for a pop album and any album by a female artist, besting both Ed Sheeran's "Divide" and Cardi B's "Invasion of Privacy." The album also debuted with Grande occupying the top three positions of the singles chart, an accomplishment that has only been reached by The Beatles. In the overall top 40, she posted 11 tracks, which is another record for a female artist.
Ariana Grande is going on tour with a combined set list from both albums "Sweetener" and "thank u, next." She will be performing at the Wells Fargo Center here in Philadelphia, March 26 and June 24.