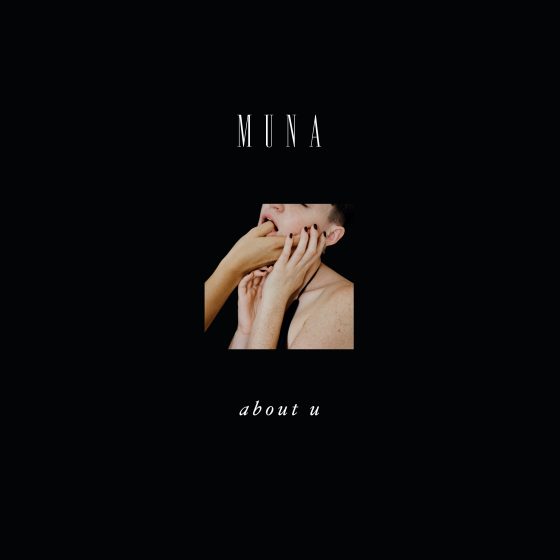 American girl band MUNA just dropped their debut album "About U" Feb. 3 and I've had it on repeat since. The group, consisting of lead vocalist and producer Katie Gavin, Josette Maskin on lead guitar and Naomi McPherson on rhythm guitar and synths, expresses a unique dark indietronica sound that is hard to beat. The band has been together since they met in 2013 at the University of Southern California, where they all attended college.
MUNA released their first EP in 2014 through SoundCloud and Bandcamp on their own, which grabbed the attention of many and eventually led them to get signed to RCA Records under Sony. They released another EP called "Loudspeaker" in May 2016 through RCA.
"About U" starts out with a few of the tracks they previously released on their EP "Loudspeaker." The first is the catchy synth-pop track "So Special," which kicks off the album with heavy-hearted lyrics that tie into the deep love and dark emotion-filled theme portrayed throughout the album.
The next track, "Loudspeaker," exemplifies more of a mellow tone while digging even deeper into the theme, as it is about women being able to speak out and is referring specifically to cases of sexual assault or feeling violated. This track was one of the biggest hits off "Loudspeaker."
"I Know A Place" is by far my favorite track on the album. This catchy and enjoyable song blends somewhat of an '80s pop sound with futuristic synths, while the cohesive lyrical element makes it relatable to anyone listening. MUNA wrote this about an imaginary place where nobody had to be afraid of freedom and where peace could exist rather than just as an idea.
Specifically, the three girls in the band each identify themselves as queer. With all of the events that have affected the LGBTQ community within the past year, they felt that this song was very relevant in trying to push themselves to imagine America being somewhere they can be at peace and not need to live in fear.
Another one of the best tracks on the album is "Crying on the Bathroom Floor." This synth-filled song features upbeat drums and a dark guitar sound. The lyrics dig into the concept of an abusive relationship and feeling like it is impossible to get away from it.
"Around U" brings a bit of a different heartfelt vibe to the table, as the song is about learning how it is possible to not revolve around someone who made a large impact on your life. This track gives off more of a laidback and less dark-sounding pop feel, adding to the experimental element that MUNA presents throughout the album.
MUNA's biggest hit to this day is the track "Winterbreak," which debuted on the "Loudspeaker" EP. They also released a single featuring a deep house remix by Tiesto, which became very popular with about 30 million plays on Spotify. This track brings a unique electronic and pop sound with creative percussion sounds in the background contrasting the melody. It is about wanting to find a special love with someone that you know hasn't worked out and most likely will never.
Overall, I see an immensely bright future for MUNA. This album displays their fresh and groundbreaking style to an extent that is not likely to go unnoticed. What's even more exciting is that they are playing in Philadelphia at Johnny Brenda's Feb. 25 and I can't wait to see them live.