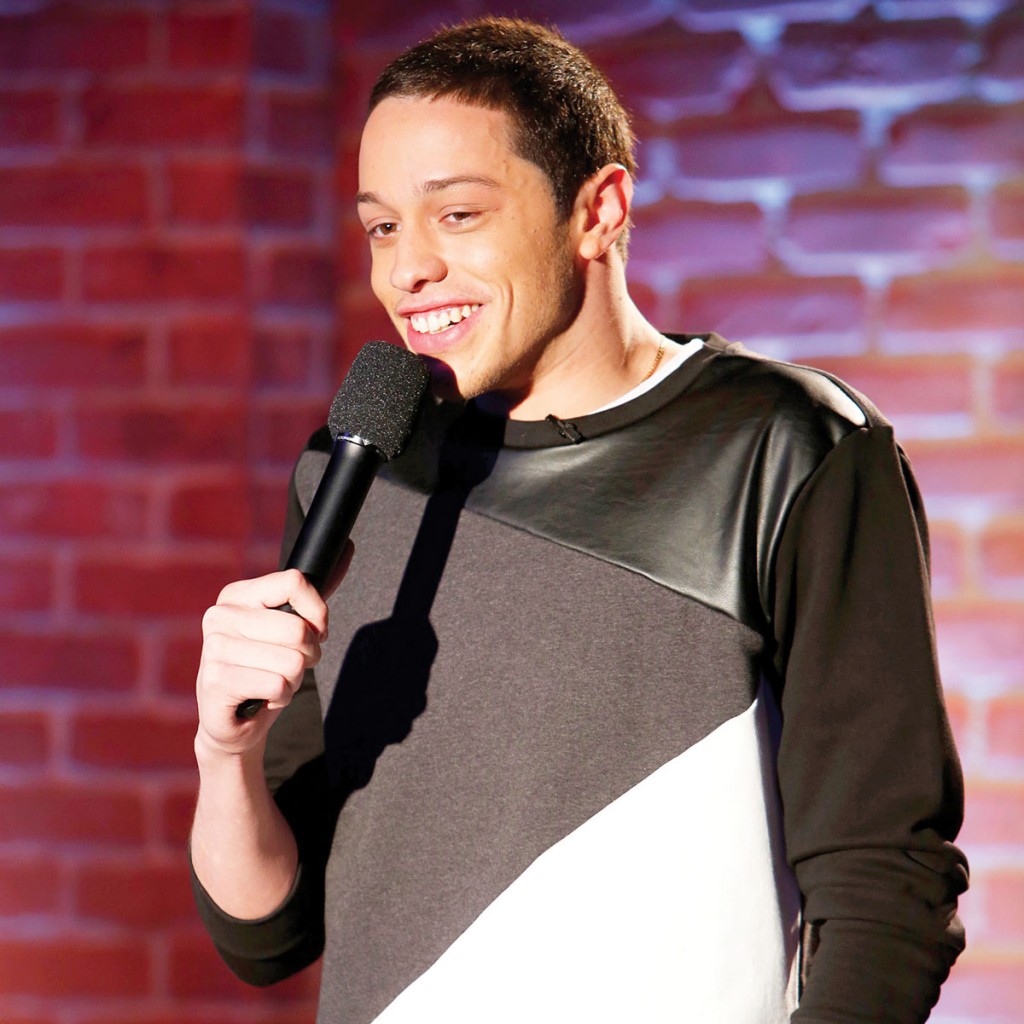 Drexel's Main Auditorium was buzzing with anticipation last Friday night as the audience eagerly awaited comedian Pete Davidson. The "Saturday Night Live" regular headlined the University's 16th Annual Comedy Show presented by Drexel University Campus Activities Board.
Opening for Davidson was Benny Feldman, winner of CAB's Student Comedian Competition. Feldman, who suffers from Tourette's syndrome, does not let his ailment prevent him from performing. He not only overcame, but actually embraced his Tourette's in his comedy, drawing laughter throughout the night with his sly humor and clever puns.
Following Feldman in the lineup was "fellow Jew" and "Saturday Night Live" writer Dave Sirus. Sirus' dry humor kept the crowd in constant chuckles. His act featured culturally relevant comedy with a focus on historical jokes. His bit on conspiracy theories elated the audience, as he ultimately brought the joke back to super-star couple Beyonce and Jay-Z.
Sirus' act ended by introducing 24-year-old comedian Jordan Rock. Rock sauntered on stage exuding a charisma and energy that excited the audience for his performance. Following in the footsteps of his comedian older brothers, Tony and Chris Rock, Rock certainly understands the art of quality stand-up. However, he gives a comedy routine that is all his own. A unique, nasally voice is the only similarity Rock shares with his famous sibling.
Rock's act featured comedy inspired by his everyday personal life. He earned hearty laughs from jokes on topics such as non-blue text bubbles, Siri struggles, and a straight, black man's love for brunch.
Rock's up-beat tempo perfectly prepared the audience for headliner Pete Davidson. As he casually walked on stage, Davidson was greeted with a multitude of cheers, applause and cell phone pictures. From remarks about the blinding spotlight pointed on him to jokes about our Dragon mascot, Davidson's performance was evidence that he could make a joke out of anything.
Davidson's off-the-cuff comedic style was apparent in his first joke as he boldly questioned the audience, "What's up with your f-cking Dragon statue?" The Drexel centered jokes were never ending. "Are you the Drexel Dragons? That sounds like an arena football team," said Davidson.
Davidson's comedic style revolves around his life experiences. The comedy hour was filled with references to drugs galore, familial dysfunction, college mishaps and a particularly specific story about the effects of shrooms. Having only attended a year of college, Davidson decided he had learned enough to share some wisdom with his audience. To an auditorium full of college students, Davidson proudly proclaimed, "I hated college."
After a few not so hearty laughs, Davidson remarked on the fickleness of the audience, garnering a better reaction as audience members picked up once again on his subtle jokes.
The 21-year-old New Yorker also included jokes about his family and home life. Davidson, whose father passed away in the World Trade Center collapse on 9/11, is proud of his ability to find humor even in such tragedy. "I have a lot of dead dad jokes and I'm gonna do them now," Davidson announced. The audience found themselves cheering along as Davidson found levity in his father's death.
To close the evening, Davidson opened a question and answer session with the audience. As the house lights went on, the audience's hands shot up. The questions varied from favorite character in "Harry Potter" to "Who do you smoke with at SNL." To which Davidson quickly replied, "No one there smokes…that's a lie, I just can't tell you." Look for a comedy special from Davidson in the near future as he is scheduled to shoot this one in February 2017.