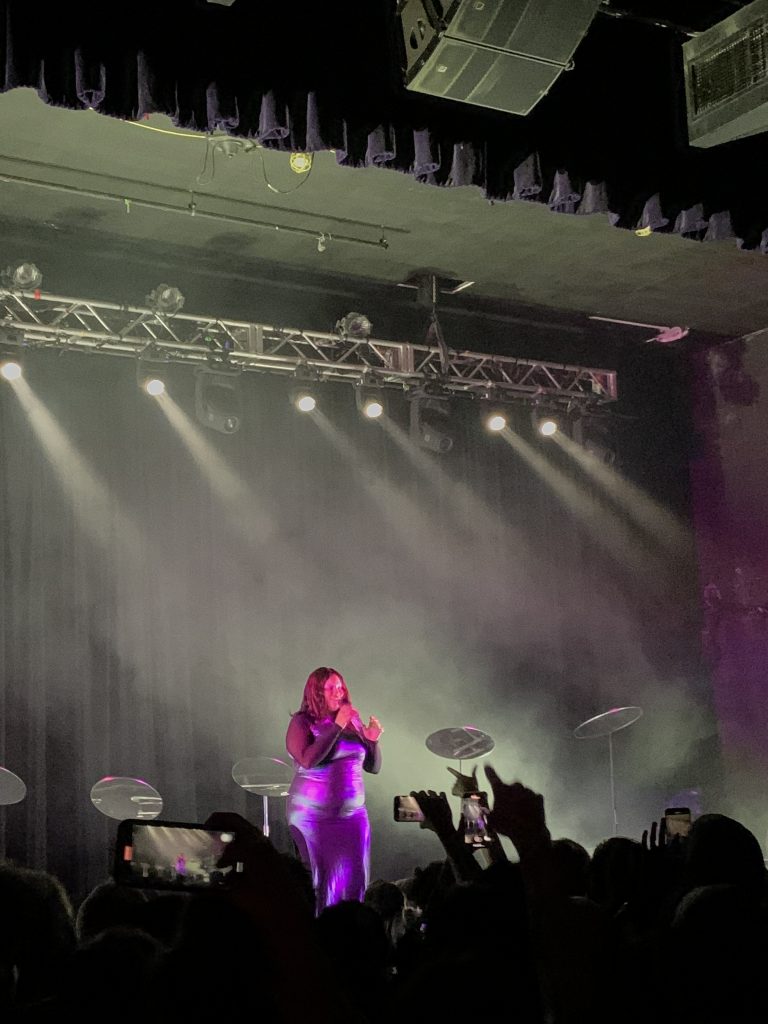 British artist Shygirl took over the Theatre of Living Arts on April 6, 2023, for her "Nymph" World Tour. Shygirl dropped her debut studio album "Nymph" on Sept. 22, 2022 and performed in Philadelphia for the first time in her career.
Since 2016, Shygirl has been a prominent figure in the underground music world, especially within the experimental part of it. The artist has been known to create music that is genre-bending. This style of experimental pop with a sprinkle of hip-hop has been popularized in recent years.
Shygirl's debut album "Nymph" has defined her affinities for a fun and experimental style of production and musicality with the majority of the songs including her own production credits. The album features contributions from artists such as Vegyn, Mura Masa and Arca, who are famously known among the electronic music community. Shygirl recently dropped a deluxe version of the album called "Nymph_o" on April 14, 2023, with features from Björk, Tinashe and Eartheater, establishing once again her very distinct magical-sounding musical style.
The opening act was a DJ who came on exactly at 8:30 p.m. and mixed for about 45 minutes. This person did not introduce themselves, and did not go on to back Shygirl on stage. People all around TLA were wearing colorful makeup and outfits, all seeming to identify with the fairy-like theme Shygirl hints at very often in her projects. The increasing BPM (beats per minute) got the crowd ready for the main performer of the night with both the upper and lower level being at full capacity.
Shygirl came on stage at 9:36 p.m., performing the first song from her album, titled "Woe." Even though some of Shygirl's most famous songs are "bbycakes," with Lil Uzi Vert, Pink Pantheress and Mura Masa and "papi bones" with FKA Twigs, she only performed songs that she was credited as the main artist on. The setlist contained multiple songs from "Nymph" such as "Heaven," "Coochie (a bedtime story)" and "Firefly," which had the audience singing every lyric.
The artist surprised her fans with a performance of "Playboy/Positions," which had only dropped two days prior on April 4. The show included some of her older songs "BB," released in 2019, and "FREAK," released in 2020. Dressed in a silver metallic dress, Shygirl displayed a lot of fluidity in her dance moves through her expressive arm movements. Both versions of her album contain a blue theme, which was maintained by the light show that was predominantly blue and purple. The microphone had very beautiful effects the whole time to enhance the outer-space-like sounds of "Nymph."
The show lasted for about two hours and remained at full capacity for the entire duration. Even though rain was pouring outside, fans left feeling very satisfied and smiling on their way out of the doors of the famous South Street venue. For her first time performing in Philly, Shygirl's show was an absolute success.