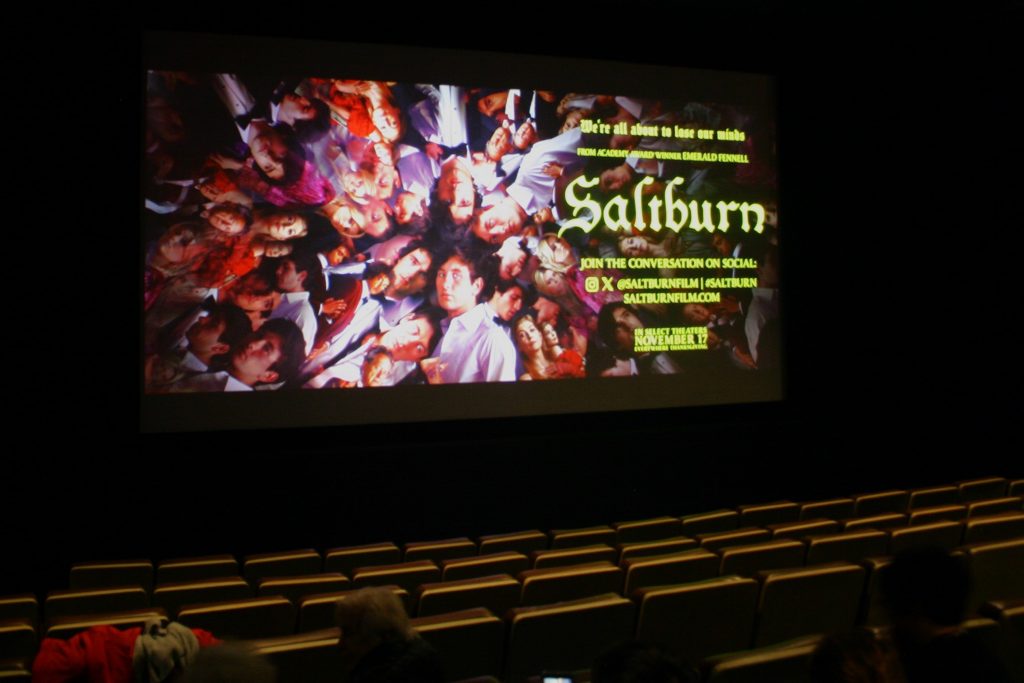 Fresh off his first Oscar nomination, Barry Keoghan joins Jacob Elordi in "Saltburn," Emerald Fennell's second directorial feature.
The movie follows Oliver Quick (Keoghan), a scholarship student at Oxford University, who befriends the wealthy Felix Catton (Elordi). Due to some unforeseen circumstances, Felix invites Oliver to spend the summer with him in "Saltburn." While there, Oliver interacts with Felix's eccentric family, including Felix's family friend Farleigh Start (Archie Madekwe), sister Venetia (Alison Oliver), mother Lady Elsbeth Clatton (Rosamund Pike), and father Sir James Clatton (Richard E. Grant).
"Saltburn" relies heavily on its aesthetic. If you have seen any promotional posters or trailers you know this movie would be a favorite on Tumblr. Its cinematography shines most through its use of reflections and mirrors, creating a visual motif of duality to represent the true nature of its characters. "Saltburn" is truly a beautiful film.
The most controversial part of "Saltburn" is how explicit certain scenes are. It seems that in this day and age with shows like Euphoria, the best way to grab attention is to be explicit. When asked about this, Fennel said the sex scenes are necessary as they are the "very center of what this film is about" and noted that everyone is going to react to explicit scenes differently.
Pike was easily the standout star of the movie. Her clever wit cuts through her scenes and gives a satirical approach to her icy matriarch role. It will not be surprising to see her name thrown around during awards season.
"Saltburn" has a limited theatrical release on Nov. 14 and an expanded release on Nov. 22.