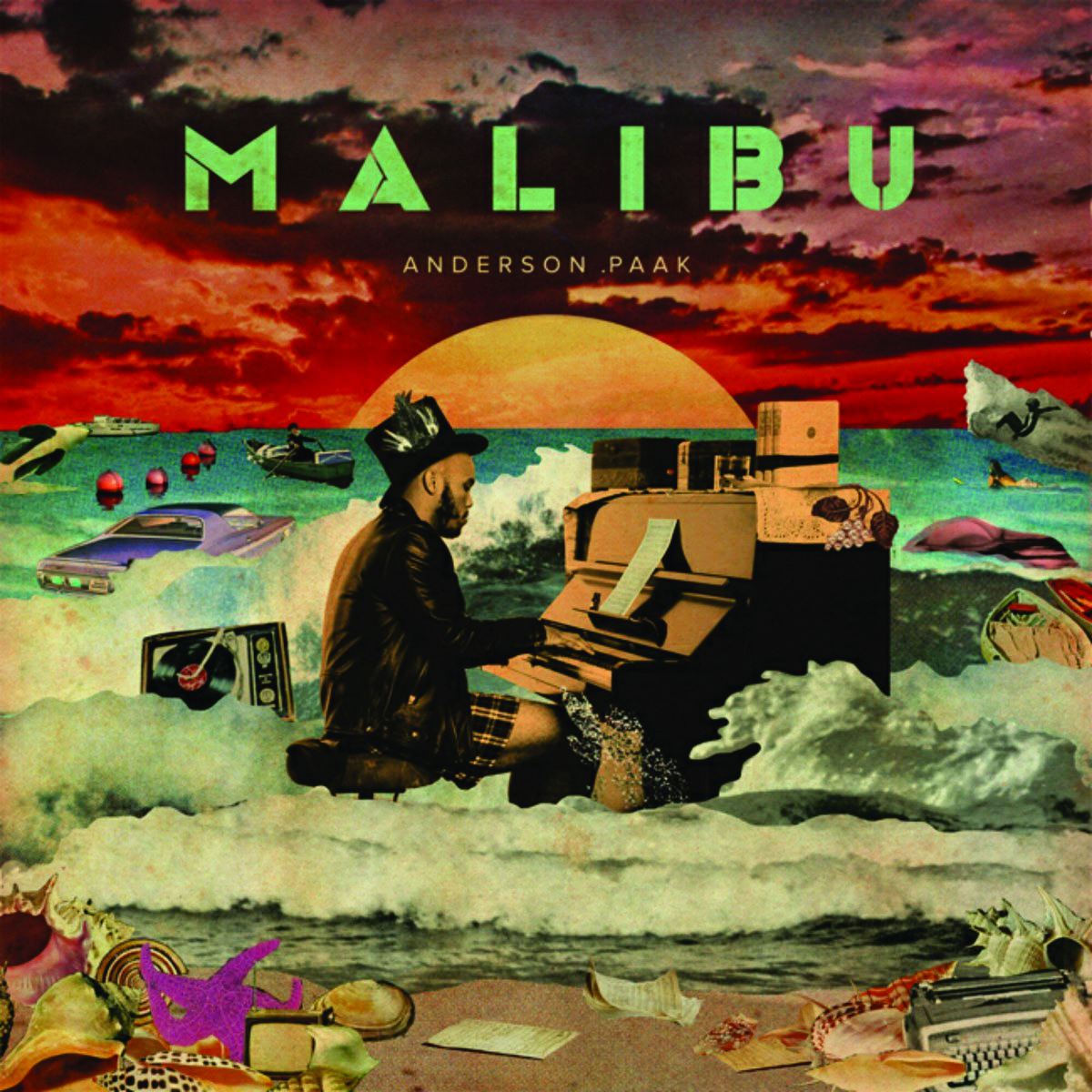 It wasn't too long ago when Anderson Paak lived without a roof over his head . Less than four years ago, the budding rhythm and blues singer was rendered homeless, along with his infant son and new wife, after being let off from a job at a marijuana farm in California. Before he turned 18, Paak had watched both of his parents be sent off to prison. While these hardships would have jaded most men, Paak channeled these experiences into a joyous, introspective album "Malibu".
Paak gained some buzz in 2014 after working with Los Angeles–based producer Knxwledge and dropping an album titled "Venice." After hearing a few of Paak's tracks, legendary hip-hop artist Dr. Dre featured Paak on six tracks of his highly anticipated album "Compton." Since then, Paak has worked with rappers GoldLink and The Game and released a collaborative EP with Knxwledge.
The California crooner has experimented with a variety of progressive sounds in the past, but on "Malibu" Paak combines elements of hip-hop, jazz and soul to craft a smooth, old school sound. Sonically, "Malibu" feels like the R&B equivalent of Kendrick Lamar's 2015 hip-hop masterpiece "To Pimp A Butterfly." With fantastic producers such as Madlib, Hi-Tek, 9th Wonder, and Kaytranada in tow, Paak builds a warm and bouncy sonic playground that makes the listeners want to get up and dance.
With a run time of 61 minutes, Paak has plenty of room to flex his musical prowess. He traces back his life with tracks like "The Season/ Carry Me," recounting times when he was homeless and needed help. Others are more sexual, such as the innuendo-filled "Waterfall (Interluuube)."
Paak has a very unique, raspy voice. Although different, his vocal range on the album is spectacular. He alternates between wavy croons to rap verses to echoing moans with ease. Some of his best vocals are on the sultry number "Room in Here." It's a smooth ode to some one-on-one time, and the chorus is guaranteed to get stuck in your head.
The songs on "Malibu" don't just sound great, but are lyrically interesting as well. With ample usage of metaphors and similes, Paak proves his worth as a clever lyricist,. He paints a vivid and complex auditory portrait of his surroundings, such as on "The Bird," where Paak conveys how his mother was the main bread-earner for his family while simultaneously dealing with gambling issues. He leans more towards being romantic than being overtly sexual, throwing back to old-school R&B. And Paak isn't the only lyricist on this album. Paak has recruited rappers Talib Kweli, Schoolboy Q, Rapsody and others, who all add notable verses to the project. Probably the best collaborator is BJ the Chicago Kid, another raspy-voiced R&B singer, who adds his voice on the Madlib-produced "The Waters," one of the best songs on the album.
"Malibu" flows from one song to the other splendidly. Paak blends old soul with progressive R&B and the product is superb. Although it may be freezing outside, Paak will have you feeling like you're sitting on a beach in "Malibu."