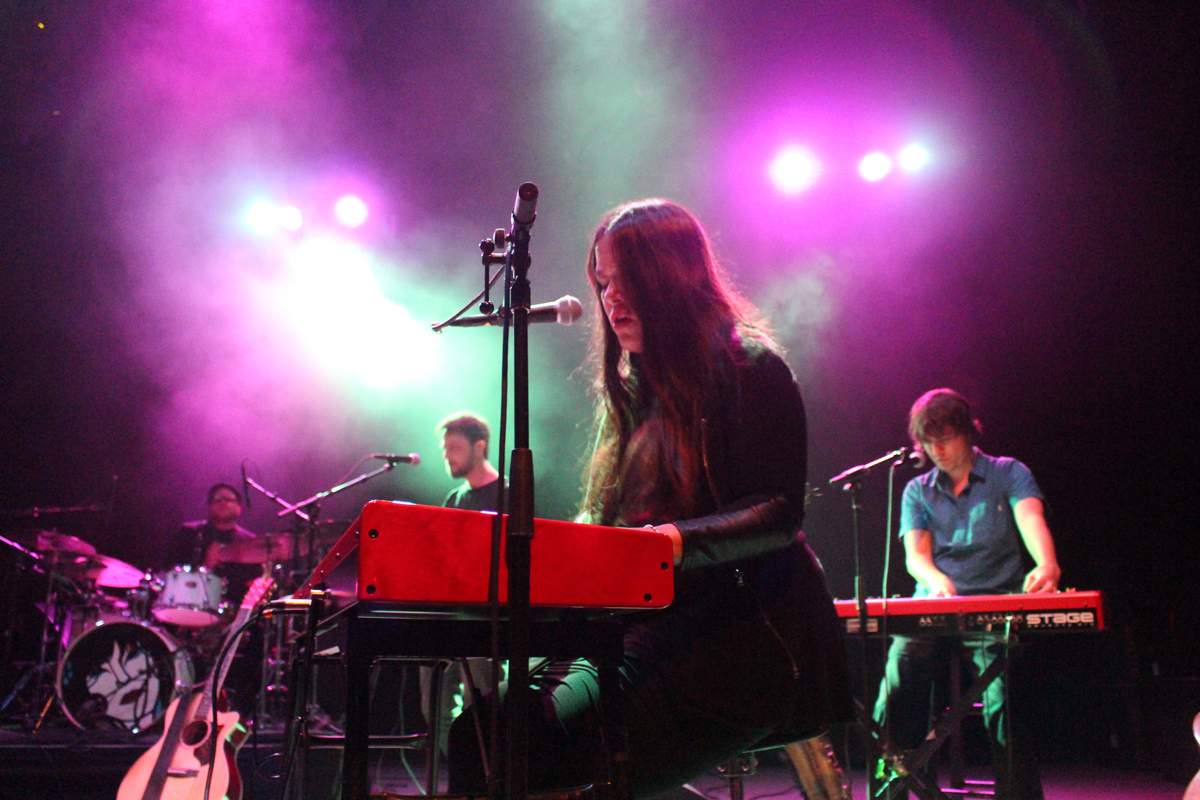 It's no secret that midterm season is an incredibly stressful time — especially at Drexel, where the 10-week terms seem to fly by at an alarming speed. Every once in a while, it's good to just get away from the workload and allow yourself to breathe.
One tried and true method that I often use to cure the midterm blues is going to concerts. Maybe concerts aren't really your thing — whether it's all the people, the loudness, the commotion, the drunk fans bumping into you every other second or simply the fact that you can never hear what the singer is trying to say anyway. Well fear not, nameless reader, because I've got the perfect show for you.
Virginian singer-songwriter Rachael Yamagata is currently on her "Songs  – Stories – Solo" tour, and she will be making a stop at the Ardmore Music Hall Feb. 23. If you saw Yamagata at one of her past shows in Philadelphia or elsewhere, you'll remember how her music comes to life with the help of a full band. However, this particular tour marks the first time ever that Yamagata will be playing completely solo, without any of the old bells and whistles.
Yamagata shared her reasoning behind doing a tour completely solo in an interview with The Triangle:
"I think when it's just the one person on stage with their songs, there's just something truly magical and special about that … The intent was to make it like a living-room style, break-the-fourth-wall-between-artist-and-audience type of show."
The concert is going to be an intimate look into Yamagata's songwriting and personal background, with some storytelling as well as a visual aspect.
"There's some projector stuff going on with video footage that I've taken over the years," Yamagata said.
Yamagata may not have any hugely mainstream hits, but she has an impressive back catalogue of some real solid music that she's been building since 2002. If you're the kind of person who likes to immerse yourself in an artist's music before seeing them live, I would recommend listening to her 2004 album "Happenstance" and 2016's "Tightrope Walker."
Don't sleep on this tour, because it's tough to say when she'll be out on the road again. Her plans after this tour are to go back into the studio to start recording her next album. "I've been touring so consistently for years that it's really time for me to start getting into a new record," Yamagata explained.
Make sure to get to the show in time to see opening act Zach Djanikian.
"He's just amazing. He plays with Amos Lee a lot, but he's got beautiful solo material," Yamagata said. Djanikian is a Philly native, so come and show your local pride by supporting his music!
If you have any apprehensions about going to concerts, cast them aside and make an exception for this one. Trust me on this, because I've seen her twice before — Rachael Yamagata puts on a hell of a good show. Her intimate lyrics and gentle melodies are sure to help you de-stress and decompress. She has a calming presence that will make you forget all about your exams and lab reports and whatever else it is you non-Westphal students do.