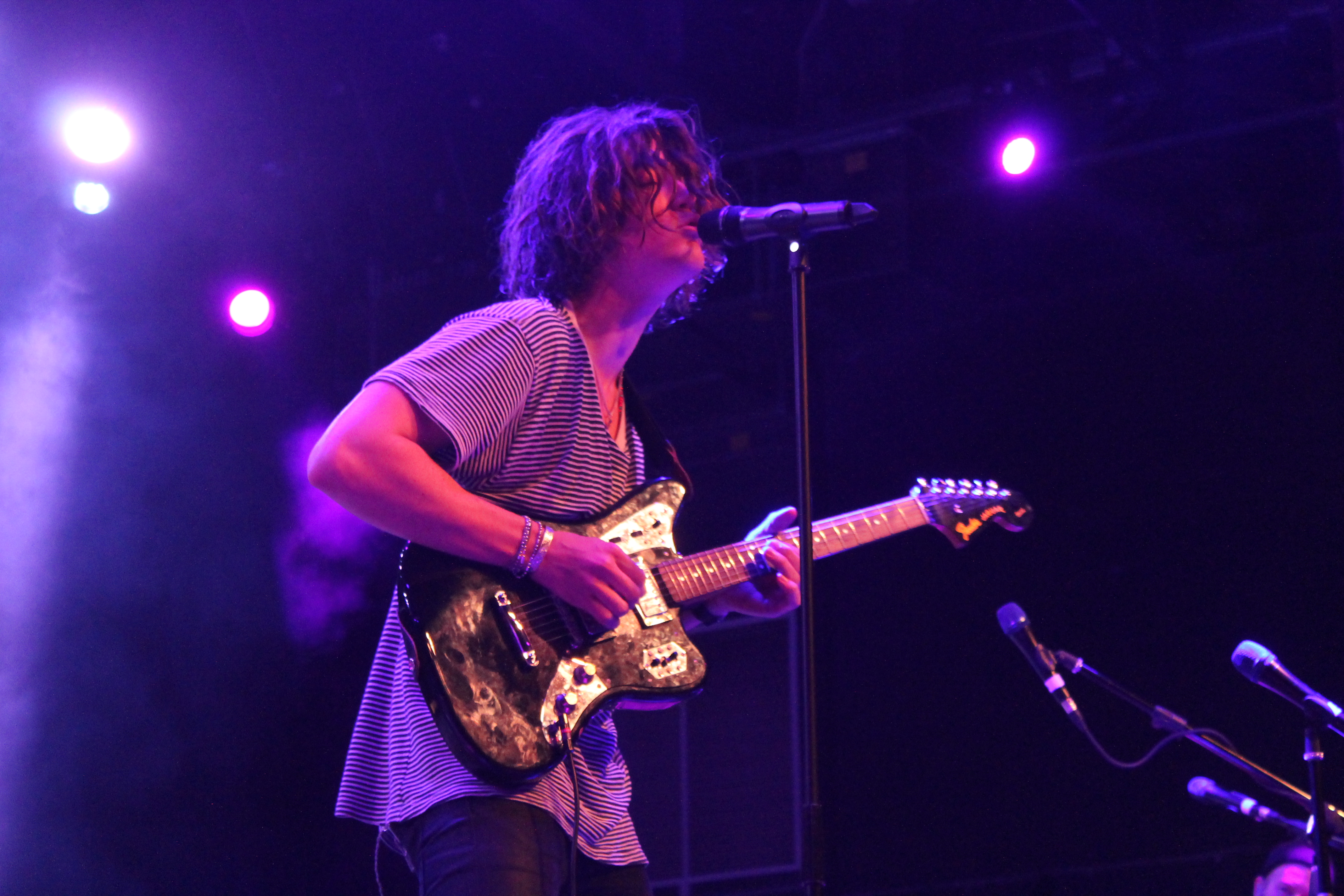 Three-piece alternative-pop band LANY, based out of Los Angeles, opened up for Troye Sivan's Blue Neighborhood tour March 4 at The Fillmore. Usually opening acts are a drag and another thirty or so minutes you have to stand on your feet until the headliner finally takes the stage, but LANY was nothing of the sort.
The band consists of Paul Klein (lead vocalist), Leslie Priest and Jake Goss on the drums. Without even putting out an album, LANY's rise to fame has been rampant. Right now their music profile is just a compilation of released songs and two EPs. Their expedited success is probably due to the unique sound and catchy melodies.
LANY's set opened with two new songs that perhaps come off their first anticipated album. Frontman Paul Klein had a very captivating stage presence; he is a typical good-looking indie band frontman who had the audience enthralled. He pumped up the crowd by staying lively and at one point jumped in between the stage and barricade to directly interact with the crowd.
Again, unlike a typical opening act performance, many people in the audience seemed to know of LANY and their popular tunes. Paul Klein acknowledged this when he said "I don't wanna assume you all know who we are, but I know a lot of these people in the front do" before introducing the band. During "Bad Bad Bad" and "4EVER," you could hear the crowd loudly singing along to the chorus. Their most recognizable song "ILYSB" had the crowd especially animated, "if you were to know any of our songs this would be the one," according to Paul Klein.
The band has a great connection and although less apparently evident, the talents of Jake Goss, and Leslie Priest greatly add to the quality of the performance. The synthesizers played by Priest added an electric vibe that contributed to the catchiness of the tunes. Collective flow between the group and the supportive introductions of one another in between songs shows how this band's story goes beyond just the music. Towards the end the band slowed it down a bit and finished with "I Don't Care" which ascended into an emotional chorus, well-sung by Klein.
LANY is the type of opening act that makes you want to look up even more of their songs to play on the way home, and leaves an almost equal impression as the headliner. Troye Sivan also gave a wonderful performance afterwards. I predict LANY will continue their streak of success and soon won't need these opening act opportunities.  
Although LANY finished their run on the Blue Neighborhood tour, you can still catch them opening up for some of Ellie Goulding's spring arena tour and performing at summer festivals like Bonnaroo and Sasquatch. They will also be headlining The Make Out Tour, consisting of ten shows across the US in May. The Philadelphia show is May 21 at World Cafe Live.