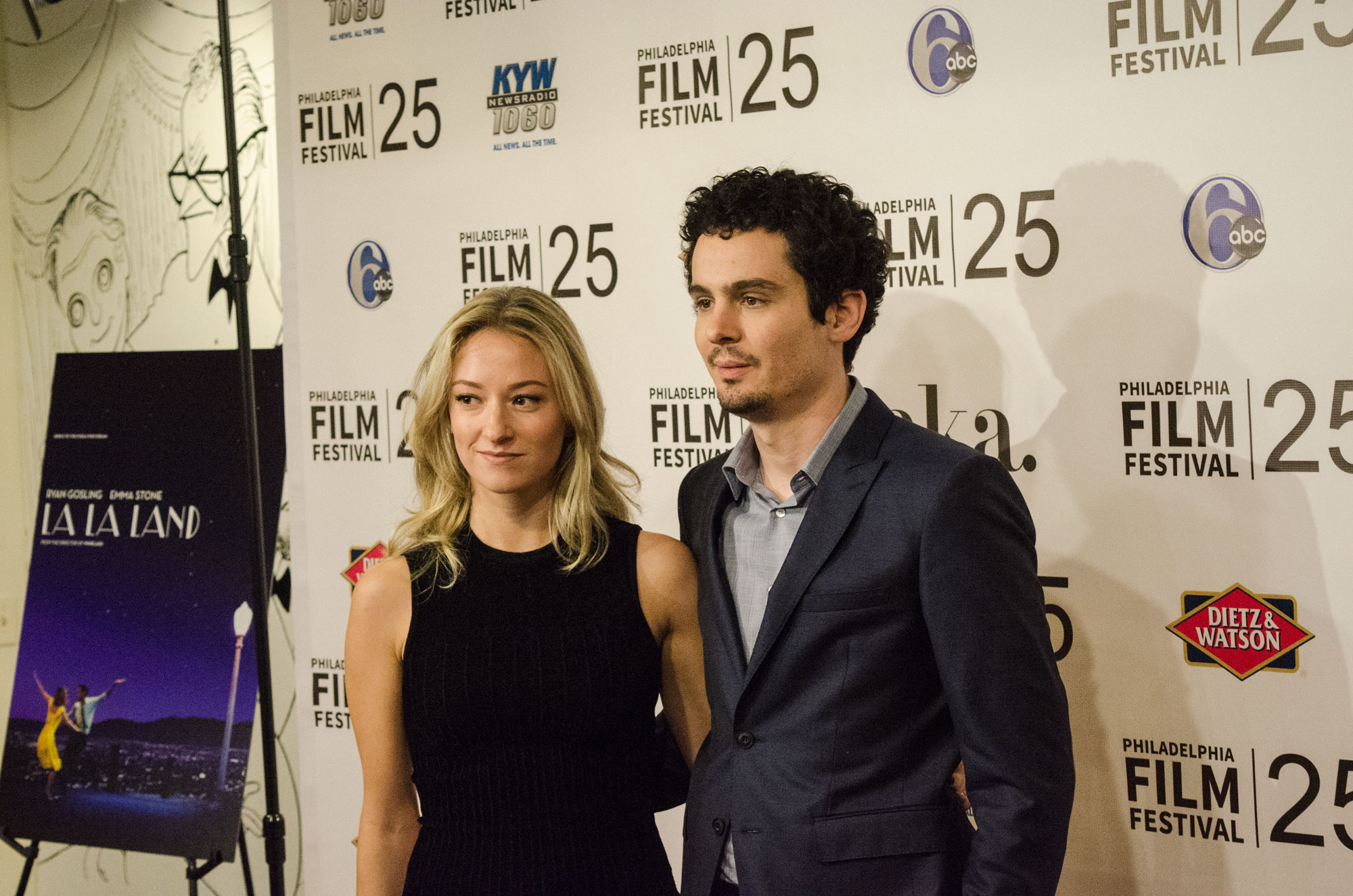 The Philadelphia Film Society wrapped up its 25th annual Philadelphia Film Festival Oct. 30 with the final group of screenings, including the highly anticipated Korean thriller "The Handmaiden."
Cinephiles all over the city got a chance to experience early screenings of some of this year's most anticipated films as well as local and genre curiosities and movies from festivals such as Cannes, Toronto International, Sundance and New York. With 10 days of screenings playing a total of four different theaters (the Ritz Five and East, Prince Theater and Drexel's own URBN Annex), not to mention balancing classes and sleep, it can be hard for anyone to get to all the screenings they want, let alone a college student like myself.
Luckily, I managed to gain a press badge at the last second, which allowed me to get into almost every film showing (excluding the opening and closing nights, as well as films in the "Centerpieces" section, home to hyped up festival hits and potential Oscar contenders) and gave me the opportunity to skip the lines. While I couldn't hit every film on my list, I managed to see at least two I would consider the best of the year, as well as a few intriguing curiosities. Here were some of my favorites:
"Toni Erdmann" — Since premiering at Cannes back in May, this film has set the cinema world on fire to the point where it seems like it couldn't possibly live up to expectations. Not only does it exceed the hype, but writer-director Maren Ade's miracle of a film is the best film of the year by far. Her three-hour German-language comedy, about a father springing an extended practical joke on his workaholic daughter involving the title character, not only manages to be far funnier than its Adam Sandler-esque plot or length would lead you to believe; it also manages to be among the most heartwarming and deeply wrought pictures of a parent-child relationship. It uses every minute of its runtime to wring out the details of her characters (played to broad perfection by Peter Simonischek and Sandra Huller). Please don't let the subtitles dissuade you — seek it out when it releases on Christmas Day.
"Paterson" — Independent film legend Jim Jarmusch had two films at the festival this year: this one about a week in the life of a bus driver (Adam Driver) who also dabbles in poetry (with poems by Ron Padgett). The plot is pretty much nonexistent and follows the same format each day: Paterson wakes up, has a conversation with his wife, drives the bus (occasionally writing some poetry beforehand), comes home, then takes his dog on a walk to the local bar where he has a single beer and talks with the regulars. But to reduce it to the basic structure would mean missing out on the wonderfully idiosyncratic dialogue between the passengers and the characters in Paterson's life, along with a warm and friendly performance by Driver. At its heart, it's a movie about how creativity lives in the unlikeliest of places and the love Jarmusch has for his characters is on full display.
"The Eyes of My Mother" — Next year's breakout indie horror film has arrived. The debut from director Nicholas Pesce is nothing less than a visualized nightmare, coming close to capturing the feel and look of David Lynch's "Eraserhead" (minus the otherworldliness). Equal parts beautifully composed and viscerally bloody, this is one movie you won't be able to forget so easily even if it doesn't scare you.
"The Salesman" — It may be set in Iran but make no mistake: Asghar Farhadi's latest is another deeply human and carefully drafted drama about the disintegration of a marriage. Of course, nothing will ever be able to reach the heights of his breakthrough, "A Separation," but this story of a couple tested after the wife is assaulted while home alone is so finely tuned and empathetic that by the end you feel as trapped as the couple in the center.   
"Manchester by the Sea" — Director Kenneth Lonergan's third film over a 10-year directing career (set back during disputes over the runtime of his second feature "Margaret"), this film is an emotionally shattering portrait of a man who discovers that he's been made guardian of his nephew in the aftermath of his brother's death. Casey Affleck delivers the best performance of his career and newcomer Lucas Hedges (as the nephew) is poised to breakout. The rest of the cast is superb and Lonergan find frequent moments of humor throughout the bleakness.
"The Handmaiden" — The aforementioned romance-thriller set during the occupation of Korea by Japan was adapted from the 2002 novel by Sarah Waters. The plot follows a thief who takes the job of a handmaiden to a lonely heiress with intent to con her, but soon finds herself falling in love with her mark. Chan-Wook Park ("Oldboy") infuses it with his usual sense of black humor but what comes out is a genuinely affecting story of two lovers, combined with a heavy dose of eroticism and the most beautiful sets you'll see all year.