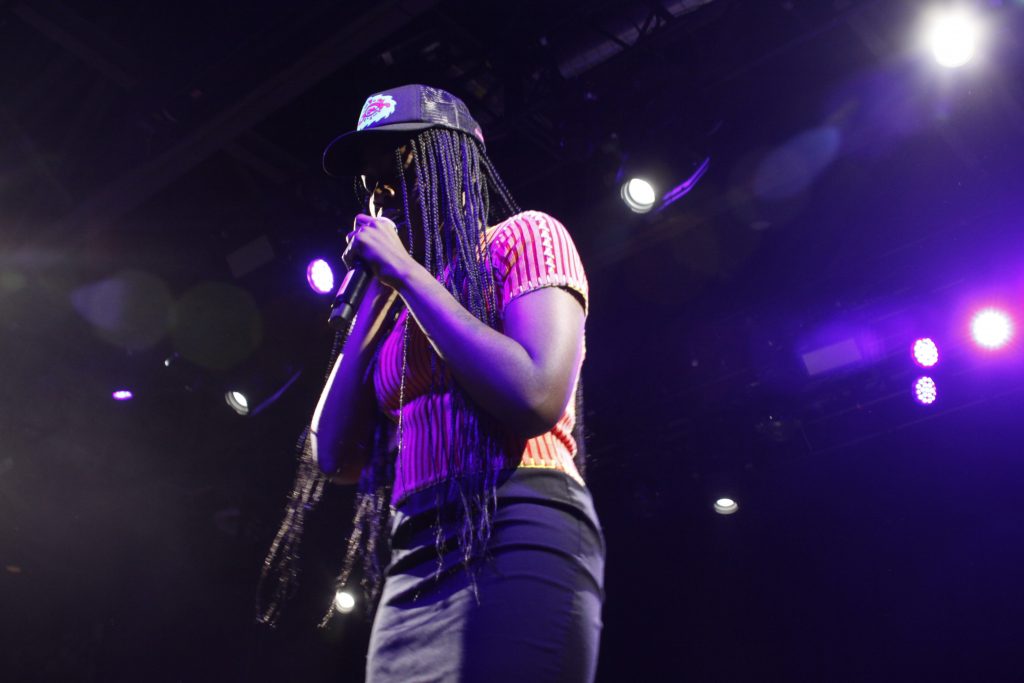 Chicago native rapper, Noname kicks off her Sundial Tour at The Fillmore Philadelphia on Sunday, Oct. 22. Spanning 24 cities in the U.S., nine in Europe and unconfirmed dates in Africa, Philadelphia serves as the first stop of her promotional two-month tour. Both featured on the album and joining her on most of her U.S. dates is alternative RnB singer STOUT.
Known best for her impactful and politically-charged lyrics, Noname is an award-winning musician, producer, and poet. Beginning her career in 2010, it wasn't until her feature on Chance the Rapper's 2013 mixtape "Acid Rap" that she began to gain recognition from fans and critics alike. Her notoriety in the industry only increased after the release of her debut mixtape "Telefone" where she tackles issues like the death of a loved one, police brutality and abortion. Her newest sophomore album "Sundial" is no different, giving her unique take on important issues along with features from Common, $ilkMoney and Jay Electronica.
Starting at 8 p.m., STOUT began her set accompanied by a guitarist and her 13-year-old son on drums. The crowd turnout was small, but the enthusiastic energy from the audience made up for the lack of bodies in the room. Unlike any other concert, STOUT only played two songs and was only on stage for around 20 minutes. She opened with a cover of Fela Kuti's "Zombie" and ended with an unnamed original song. During her second song, she began by recording and layering her own live vocals creating her backing percussion and ended by showcasing her vocal abilities through runs and an impressive solo from the guitarist.
At 8:53 p.m., fog filled the stage and the lights dimmed as Noname ran out to greet the crowd. Drums and keys swelled, transitioning into "black mirror," the first song of her set and opener of her newest album. Noname immediately seemed to have a personal connection with the audience. During her set, she would stop the band to rap "namesake" with the crowd, take posters from fans to sign them onstage and frequently ask the crowd questions. Her set primarily focused on her new album with tracks like "potentially the interlude" and bringing STOUT back out to perform "gospel?". Fans of her older music were able to hear "Diddy Bop" off of "Telefone" and "Blaxploitation" off her 2018 album "Room 25." Noname's energy was high, relatable, and her setlist had something for every fan.
"Give it up for the band, they're people too," Noname announced to the crowd before introducing her instrumentalists.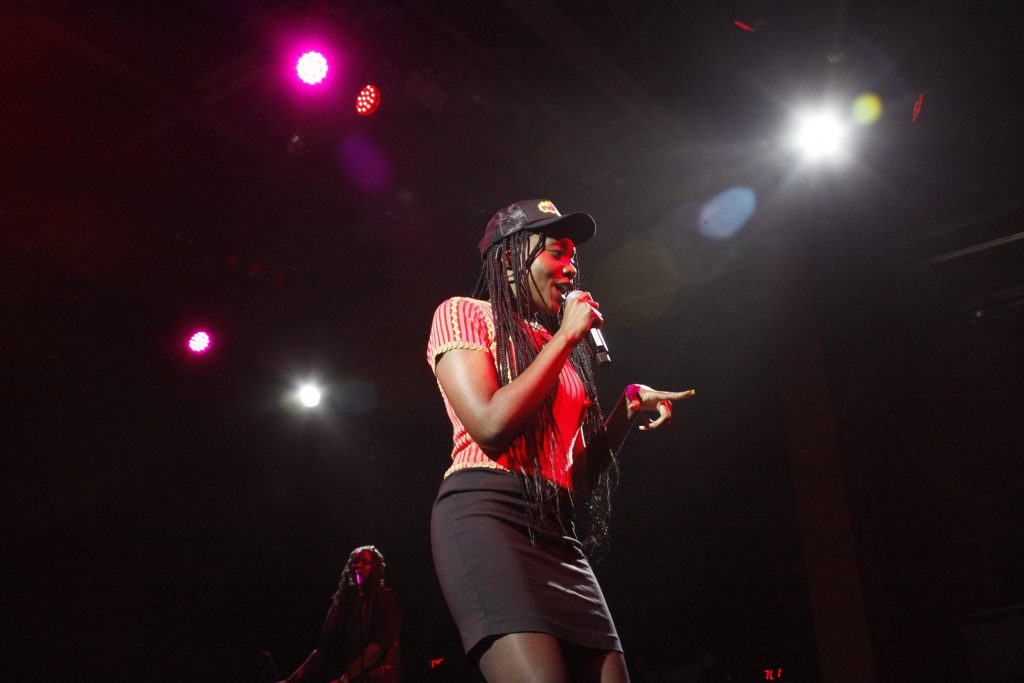 Just as impressive as the headliner, the band kept up with Noname's inviting personality and complimented her performance perfectly. Noname made sure to give the audience each of their names, what they played, and any solo or upcoming projects each of the members had.
A highlight of the show was "beauty supply," the final song before the encore. The song was upbeat, the crowd was lively and everyone on stage added something different to the captivating feel of the show.
Though the show was short, the performance made up for itself purely based on the experience alone. Noname wasted no time making the crowd feel included, highlighting the talents of her band, and creating an overall positive concert environment.