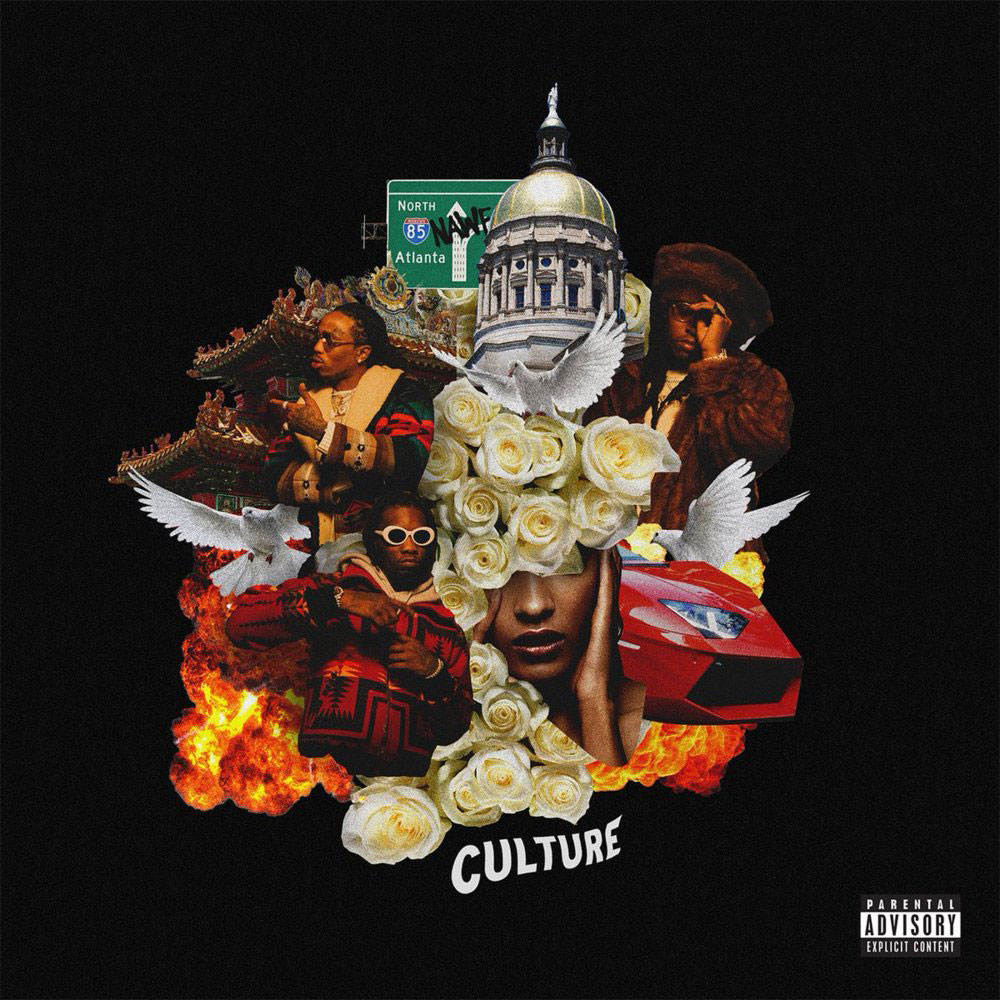 Every once in a while, a song reaches a height of viral popularity and becomes a meme.
The Metro Boomin-produced, Lil Uzi Vert-featured song "Bad and Boujee" skyrocketed to that level since it was released in October of 2016. It paved the way for quite possibly the best body of work from Atlanta rap heroes Migos: "Culture."
The trio, consisting of Quavo, Offset and Takeoff, has been a mainstay in modern hip-hop for the past three years. Through multiple mixtapes, countless features and an addictive sound, Migos have become as ingrained in the Atlanta culture as Coca-Cola.
They have a flow so distinct that when other rappers sound even remotely close to them, they are relentlessly called out for copying. Migos has had hit after hit, from "Versace" and "Fight Night" to "Handsome and Wealthy" and "Pipe it Up." They pioneered the damn "dab." They are the Justice League of modern hip-hop.
The only real issue with Migos is that they almost put out too much music. With nearly ten mixtapes, it can be difficult to sift through and find the diamonds in their catalogs. But for their newest release, "Culture," Migos crafted a fully-fledged, but toned down, album.
At 13 tracks in length, the album is chock full of hits and very low on misses. While Quavo is a fledgling superstar on his own, with solo collaborations with Kanye West, Justin Bieber and Travis $cott, each artist had their time to shine.
The most memorable hooks, verses and adlibs are shared by all members of the group. They work together in unison, a hivemind of inventive bars. One member will pick up a verse right where another left off. Adlibs act like built in hypemen, adding an exclamation point to each bar.
There is nothing spectacular about the lyricism on this album. It's the same trap rap as before, a decadent mix of drugs, women and money. But the way they muse about these subjects is both addictive and idiosyncratic. Verses drop out of Migos' collective mouth like melodic pebbles. With a slow yet energetic flow, anyone can rap along to the lyrics. It's easy listening hip-hop, crooning rap. "Culture" is a trap opera.
With help from heavy-hitting producers like Zaytoven, Metro Boomin and 808Mafia, Migos built a moody atmosphere for their lyrics. Amid tender piano keys, hazy synths and slow moans, Migos spit about their life in "Narf" Atlanta. On "What's the Price," the trio muses over the toll of their time as drug dealers while simultaneously literally asking for the price of drugs.
The features on this album blend well, acting like a fourth member of Migos on their respective songs. Despite DJ Khalid's lackluster hypeman duty on the intro track, 2 Chainz, Gucci Mane and Travis $cott all hold their own in their features.
While a few hooks do get a bit repetitive, the album as a whole is full of club bangers. Besides the chart-topping "Bad and Boujee," tracks like "T-Shirt" and "Slippery" will comfortably fit in any booty club. 2017 is going to be a good year for Migos.