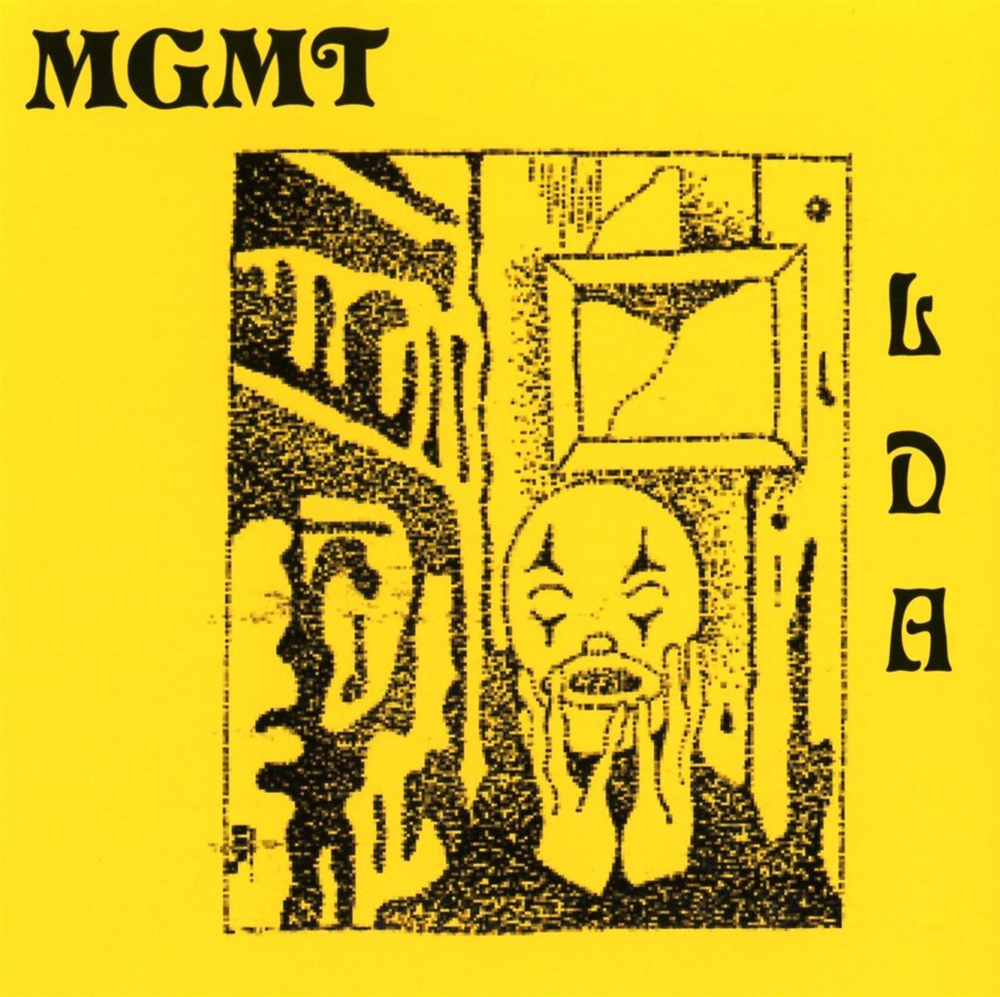 MGMT, despite their brilliance, have not always seemed sure of themselves. They are a band who gained more fame than they were ever comfortable with, regardless of whatever mask Andrew VanWyngarden and Benjamin Goldwasser wore on "Time to Pretend." It's been more than a full decade since their iconic debut album, "Oracular Spectacular," was released to the world and infected millions of people with a case of the earworms. Everybody knows the three mega-singles, and some have been waiting ten long years for the band to return to writing undeniably catchy hits. Their patience has paid off in a big way, as "Little Dark Age" is 44 minutes of gothic synth-pop bliss and the catchy hooks that some thought MGMT would never write again.
You could be forgiven for thinking that the days of "fun" MGMT were over. 2010's "Congratulations" was a masterpiece and one of the best albums of the decade so far. When it was first released, however, that was quite the hot take. Everyone who turned up looking for more radio-friendly material went home with a much more proggy and psychedelic experience than they bargained for. This did not work for everyone, and it left VanWyngarden and Goldwasser disappointed about the reception of their work of art.
Fast forward three years, and their self-titled album arrived seemingly with the intention of shedding the fickle members of their fanbase. Hooks were at times impossible to find, and although it was ultimately a rewarding listen, it was anything but easy. The band offered up three albums with three very different versions of themselves, so one would not be out of line for expecting another challenging listen the fourth time around.
Any fears that album wouldn't be fun are immediately squashed with the intro to the opening track, "She Works Out Too Much." Very upbeat and eager to please, the song works well as an appetizer for what's to come. Next up is the album's first single and namesake. "Little Dark Age" is an encapsulation of the album's strengths in one song: catchy, retro and that's right, dark.
The 1980s synth-pop nostalgia is available in bounds these days in the indie scene, and MGMT does as good a job as anyone at pulling it off. The band stays within the darkwave vein for the album's third song and second single, "When You Die." The attention grabbing line of "go f— yourself!" is the most memorable moment of the song, if not the entire album. The song's chorus isn't too shabby, either.
If you haven't yet listened to the album, prepare yourself for "Me and Michael." You will be singing the chorus for days, I promise you. It is hard to believe that the song isn't a long lost artifact of the 1980s, and it is seriously catchy. It is also far less macabre than the rest of the album. It is simply a wholesome tune about a couple of pals, and it is perfect.
Unfortunately, the album's blistering start slows down a bit on the latter half. "TSLAMP," otherwise known as Time Spent Looking At My Phone, is a good song that highlights the band's dismay at modern society's propensity for staring at screens. It is not a bad song by any means, but it doesn't hit the heights that its predecessors do.
The album's most understated moment, "James," grooves along and will have you contently nodding your head, even if it doesn't get you out of your seat. We get to hear MGMT's chillwave impression on "Days That Got Away," an instrumental track that sounds like it is actually meant to keep you firmly in your seat.
Album closer "Hand It Over" is gloriously MGMT in that it shows an exceptional sense of self-awareness and is endlessly catchy. "It's the same old trick, they've played their hand," seems like a nod to MGMT returning to their poppier ways. For the first time in years, MGMT sound like they are making music with a purpose. They deliver in a big way with the hooks, and finally fully embrace the darkness that everyone knew they had in them. They serve up an impressive take on 1980s synth-pop with a psych pop twist.
MGMT are always sure to divide opinions, but they have given the world a memorable work of art that will be hailed by many as an instant classic.