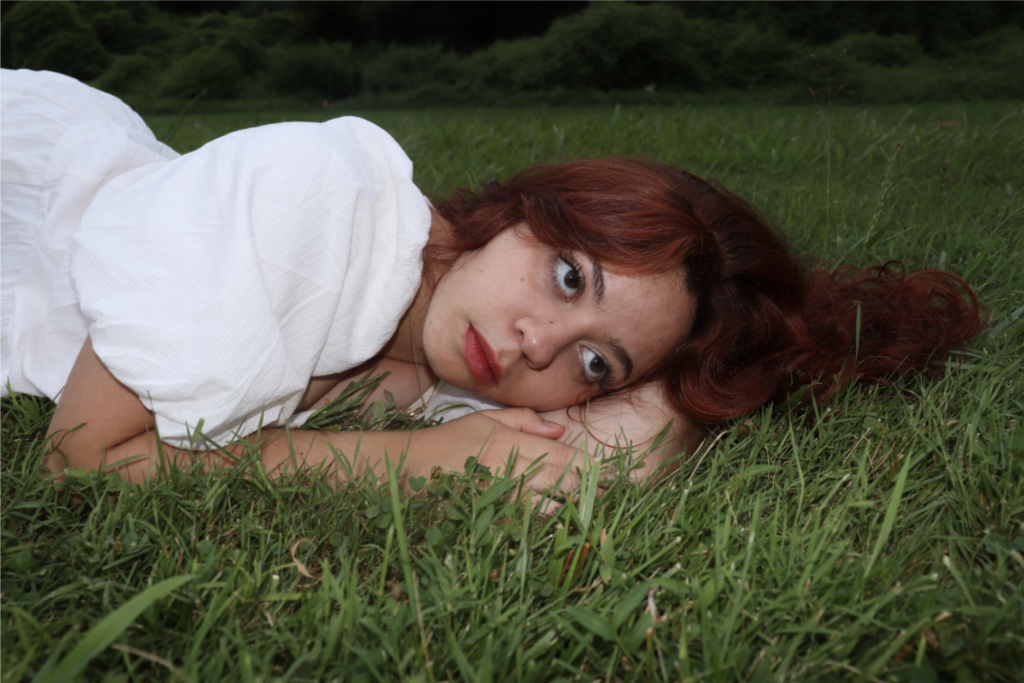 Drexel University's artistic community is known for its vibrancy and creative spirit. One student who embodies this essence is Rachel Reale, a talented singer-songwriter and senior at the university majoring in music industry. In a recent interview, she shares insights into her latest song "Lux," released Oct. 6, and her overall experience as a student artist. Her story serves as an inspiration to fellow students who aspire to pursue their artistic passions while navigating the demands of academics.
"Lux"
"Lux," draws its name and inspiration from the character Lux in "The Virgin Suicides." The haunting and poignant story of the Lisbon sisters struck a chord with Reale, particularly Lux's tale of heartbreak and abandonment. The song tells the story from Lux's perspective, giving her a voice to express the pain and disappointment she faced.
"I wanted to give her a stronger voice and say all the things she didn't get to say," said Reale.
In "Lux," Reale addresses the prevalent issue of girls being discarded after men have taken what they want. It is a powerful narrative that resonates with many women who have faced similar situations. Reale's song seeks to give a voice to the voiceless and contributes to the growing movement of women owning their power. "I think we're starting to see women owning their power more and more, and I want to be a part of that," she emphasized.
Musical Style and Evolution
Reale's songwriting takes center stage in her music. As a self-described emotional person and writer, her lyrics are a direct reflection of her experiences and emotions. Her previous EPs, "Love Sent From The Lovesick" and "Shiva" are both products of the times in her life when she wrote them. She uses writing as a coping mechanism and her honesty shines through in her songs.
"Lux" marks a significant progression in Reale's musical journey. It is the first time she has written from someone else's perspective, and it is also her first song recorded with a full band. While the song delves into Lux's story, it is unmistakably infused with Reale's own life experiences, creating a compelling blend of storytelling and authenticity.
Drexel's Artistic Community and Support
Reale acknowledges the vibrant artistic community and culture at Drexel as significant influences on her journey as an artist. She has collaborated with talented individuals that she met at Drexel, including her music video director and producer, Noah Smith and Everest Robinson. She highlighted the value of the artistic connections she has made during her time at the university:
"While it may seem somewhat hidden to the common Drexel student, we really have a beautiful and lively artistic community and culture here. I've been extremely lucky to meet some incredible artists during my time here."
Balancing School and Music
Balancing the demands of school and a budding music career can be challenging, but Reale has found a way to make it work. "It can be a lot at times, but it's not impossible," she said. "The main thing that keeps it manageable is making sure to keep music fun. The second it starts to feel like a job is the second you'll start losing sight of why you're doing it." Her advice is a reminder that a passion for music should remain the driving force, even in the midst of academic responsibilities.
Reale also stressed the importance of networking within Drexel's artistic community:
"Put yourself out there and establish yourself as part of Drexel's artistic community. There's support everywhere, so it'll come back to you tenfold."
In the world of music, Reale is making waves not just as a talented artist but as an empowering voice for young women. Her journey, fueled by her experiences at Drexel University, serves as an inspiration for students looking to pursue their passion for music while navigating the challenges of academia.
As Reale continues to create music that resonates with audiences far and wide, she remains an exemplary figure of determination, authenticity and the power of storytelling through music. "Lux" is a testament to the strength and resilience of women, and Reale's journey as an artist is just beginning.