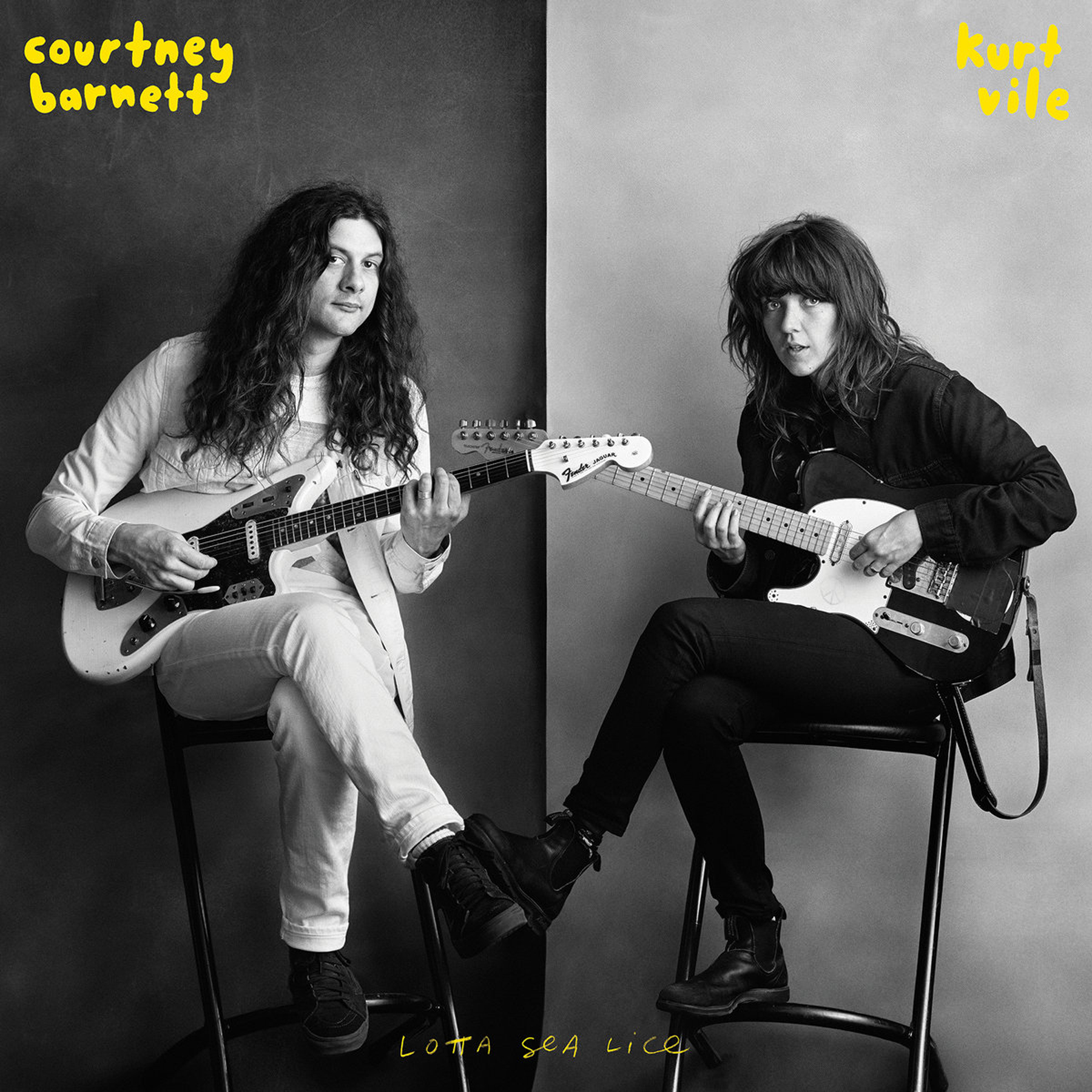 Courtney Barnett and Kurt Vile — "Fear Is Like A Forest"
Track three of Courtney Barnett and Kurt Vile's recent collaboration album "Lotta Sea Lice," released Oct. 12, packs a serious punch. While some tracks on the album are hazed out, lazed out and laid back, "Fear Is Like A Forest" bites a little harder. Vile's and Barnett's guitars distort and growl menacingly, especially during the guitar solo that comes in at right around the midpoint of the song. The song also features some nice harmony between Vile and Barnett. The duo have me truly convinced that they just had the best time doing this album. They'll go down as an iconic buddy-duo in music.
SPORTS — "Making It Right"
The understated "Making It Right," one of two SPORTS songs on their split EP with Plush (released Oct. 19), is a lot more fun than it has it has any right to be. SPORTS has always been good at cranking out the lo-fi pop punk bangers, and this new track is no exception. Clocking in at the perfect punk-song length of 1 minute and 45 seconds, they establish their catchy hook quick and leave you with the song stuck in your head in no time. It's fast-paced, it's fun and most importantly, it's angst: "I'm making it right, I'm making it right / Stay up with me, please, let's not fight." It's nothing groundbreaking, but SPORTS have really strong melodies and the minimalist production on "Making It Right" does a really good job at highlighting their raw energy and talent.
Bully — "Running"
Bully released their second album, "Losing" Oct. 19 via Sub Pop records. The album was recorded in the Steve Albini's incredible Electrical Audio studios in Chicago, where principal songwriter Alicia Bognanno used to intern. "Running" exhibits Bognanno's songwriting capabilities and features an interesting arrangement in the voicing of the chorus in which the lead is a scream and backing vocals sing the lyrics in harmony. Bully does a great job with the gritty alt-rock sound that we in the Philly scene associate with our beloved Hop Along. Bully's new album "Losing" is worth checking out; it's not a reinvention of the wheel in terms of alt-rock or the DIY aesthetic, but Bognanno has some great lyrics and an even better voice to go along.
MGMT — "Little Dark Age"
Famous for their hugely popular 2007 album "Oracular Spectacular," featuring smash hits "Kids," "Electric Feel" and "Time to Pretend," MGMT have just released the new single "Little Dark Age," the first to come from their upcoming album of the same name (due in 2018). The single was released Oct. 17 via Columbia Records. It has a darker sound than some of their recent work, and almost sounds as if they are returning to the psych-indietronica sound of "Oracular Spectacular." Its sawtooth bass and lead synths flavor the song nicely. It even sounds a bit spooky, which is perfect given the time of its release. It's not their best or their catchiest, but it's a good listen and would certainly make for a fine addition to any of your indie rock party playlists.
King Krule — "Slush Puppy"
King Krule is something special. Indie fanatics were worried for a while that the project by singer-songwriter Archy Marshall was a one-and-done. He released his debut, "6 Feet Beneath the Moon," in 2013 and it quickly became a cult classic, but then nothing but radio silence and an unrelated release (as Archy Marshall, not King Krule) in 2015. That is, until now. King Krule just released their second full-length record "The Ooz" Oct. 13. "Slush Puppy" is a great highlight from the album, on which he shows his more dark and brooding side. The production is really nice, and he stays pretty true to his style from "6 Feet Beneath the Moon." As a whole, it's definitely not on the same level as his debut, but it's an enjoyable listen with quite a few really great songs.