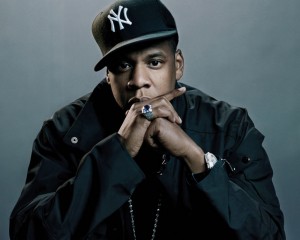 In a recent interview with NPR, Ahmir "?uestlove" Thompson, drummer of legendary hip-hop group The Roots, said that rap artists age in dog years. This statement rings true as many rappers seem to peak in their mid-20s, saying all that is on their mind by the second or third album. Once the audience knows the forte of a rap artist, it is very difficult for those artists to keep their subject matter similar while still remaining compelling. Kendrick Lamar is on top of his game at age 26, but there's a chance he could lose considerable steam by age 30.
Yet Brooklyn-based rap superstar Shawn Carter (aka Jay-Z) has no ordinary career. He released his first album, the classic "Reasonable Doubt," at age 26. Seventeen years and 12 albums later, Jay-Z is not only still relevant but remains a commercial and critical success. He kicked off his third decade of music with 2011's "Watch the Throne," the excellent collaborative album with Kanye West, performing over soul-driven ("Otis") and robotic drill ("N—-s in Paris") beats equally well. Although the pair lived up to their top billing, they have drifted far apart musically on their most recent efforts. Aside from West's crazy electronic departure on "Yeezus," he is surprisingly absent in the production credits of "Magna Carta … Holy Grail."
Instead, Jay-Z turned to infrequent collaborator Timbaland, whose most famous production with him was "Big Pimpin'" over a decade ago, to be a constant contributor to the new album. It's hard to hear his exact input, however, because Jerome "J-Roc" Harmon and Pharrell Williams also have a noticeable presence. No matter who is behind the beat of any given song, most follow the "N—-s in Paris" blueprint in some way. None of these tracks match the playful, confident swagger of "Paris," but Jay-Z and company approximate that sound well enough to create an entertaining album. The remaining soul influences found on "Magna Carta" are also coated in a glossy sheen to match the stark synths and tight drum machines.
The album undoubtedly maintains Jay-Z's relevance and capacity to change, as shown, more than anything, by his shrewd marketing campaign. But "Magna Carta" is a middling album from the legendary rapper and is his least inspired since 2006's "Kingdom Come." In some ways it feels like it's treading on the same ground as "The Blueprint 3" without producing eye-popping highlights such as "Empire State of Mind" and "D.O.A." At the same time, there are moments where the album gets silly and loses focus, including two one-minute tracks and a clumsier two-minute song with a line about Miley Cyrus twerking ("Somewhereinamerica").
Yet "Magna Carta" still has enough decent songs to make it a worthwhile venture, especially for Jay-Z fans. The production still sounds great, while we also get the solid presence of Justin Timberlake ("Holy Grail," "Heaven") and Frank Ocean in full "Channel Orange" mode ("Oceans"). "Tom Ford" packs the biggest punch, its fluttering video game synths sounding as if Flying Lotus started producing for Rick Ross. "F.U.T.W." is nearly-vintage Jay-Z, giving the stuttering, chiming beat swagger to boot. Lastly, for all its samba and disco wackiness, "BBC" featuring Nas is actually good fun.
It's unrealistic to expect that Jay-Z has another classic up his sleeve, but an album such as "Watch the Throne" would raise anyone's hopes. "Magna Carta" doesn't so much build on Jay-Z's legacy as it does laugh gleefully while its artist is still on top of the mountain. The results are satisfactory, but it's too carefree for its own good.