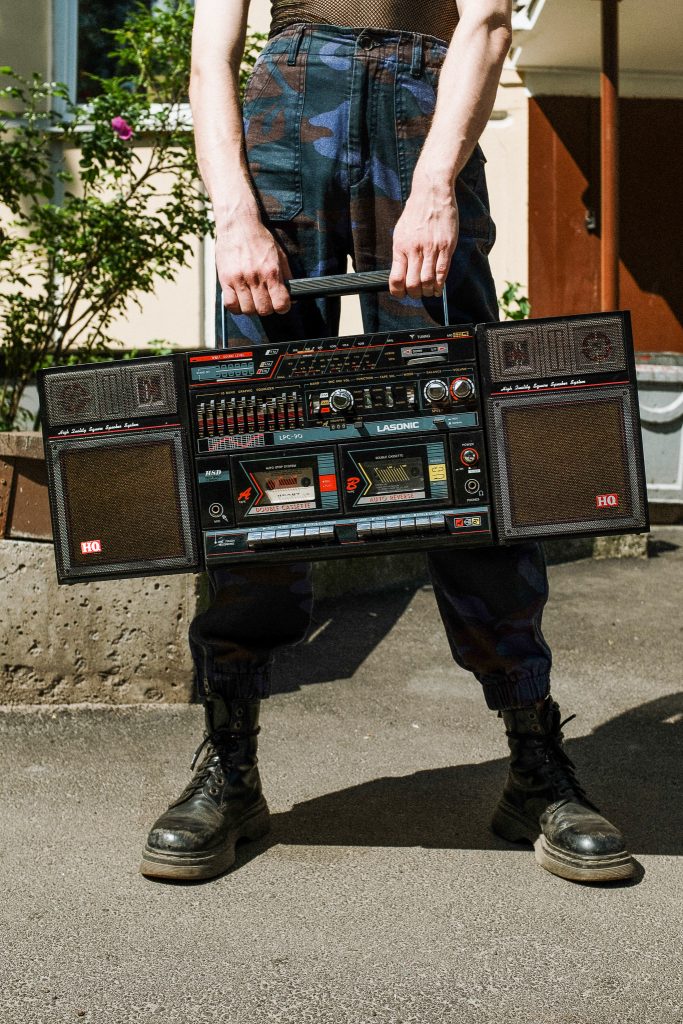 It is that time of year again where love is in the air. Or maybe for you it is not. But it could be, after you and your crush cozy up listening to these love songs from recent years.
"uuu" – Field Medic
Field Medic delivers a classic, folksy straight-forward love song here with soft sincerity and cooing melodies. It is an easy formula, but so difficult to execute this well.
"Happening Again" – Katherine Li
The pure lyrics of this song are reminiscent of having a high school crush. It gives you a feeling of nostalgia, reminding you of those panicked teenage emotions.
"Can't Get Over You" – Godford
This song is for your chill, two-person dance party across your bedroom carpet at 1 a.m., and it nearly contains a Joji vocal sample? If you're not too tired, throw on the rest of this album after.
"Didn't Care" – Sylvan Esso
With a fairly intricate story to follow, this track is for someone who is willing to listen closely until the conclusion of the song. Sometimes those are the most fun relationships, though: when you can retell your story back to one another.
"I Want To Be With You" – Chloe Moriondo
Known from the iconic "Heartstopper" soundtrack, this song may finally make the person you have been pining after get the hint.
"Taurus" – River Tiber
This song is so beautiful and sensitive that it feels sad. Tiber is so attached to his love that he could cry about it.
"Valentine" – Laufey
This soft, yet jazzy piano ballad lives up to its name — it is perfect for celebrating Valentine's Day with someone new.
"Lucky Strike" – Troye Sivan
Along with a music video of fantasies, this is for the boy you need to know everything about. It is hard to mistake your message when it's over an instrumental this hot.
"j's lullaby (darlin' i'd wait for you)" – Delaney Bailey
This ballad describes a gentle kind of love. It is meant to be dedicated to a person who you love so irrevocably that you want to protect them from the world, but give them the universe.
"Pink Slips" – Jenna Doe
Not only does this song have a catchy beat, it also forces you to acknowledge the person you truly want to be with, not the person you think you should be with.
"Clementine" – Wet
An excessively cute song from the bubbly instrumental to the "I need you" chorus, this song will bring a smile to your long-time partner's face as they sing along — "Through all, I still think you're the best."
"Lovers Rock" – TV Girl
This groovy track sets a fun atmosphere for a budding romance. It has a relaxed vibe that makes it the perfect song to get that kiss you have been waiting for.
"Cannonball" – Dijon
Dijon's emotions gain control of his mind, voice and guitar as he shouts the bridge of this song. He seems to have found the perfect match; maybe you can relate?
"Pancakes for Dinner" – Lizzy McAlpine
This sweet song highlights the all-too-real phenomenon of being scared to admit your feelings to someone. In typical McAlpine fashion, it beautifully depicts different scenarios you would want with this person.
"Apple Cider" – Beabadoobee
This upbeat track details what it feels like when you are friends with someone, but in reality you both know you are more than that.
"Summer Nights" – Hazel English
In the last months of winter, we can all dream of nights like this coming soon. A 50-degree sunset will have to do for now, but this can still be your soundtrack.
If you listen to music on Spotify, here is a link to all of our picks in a playlist! You can also see who picked each song, did you guess correctly?