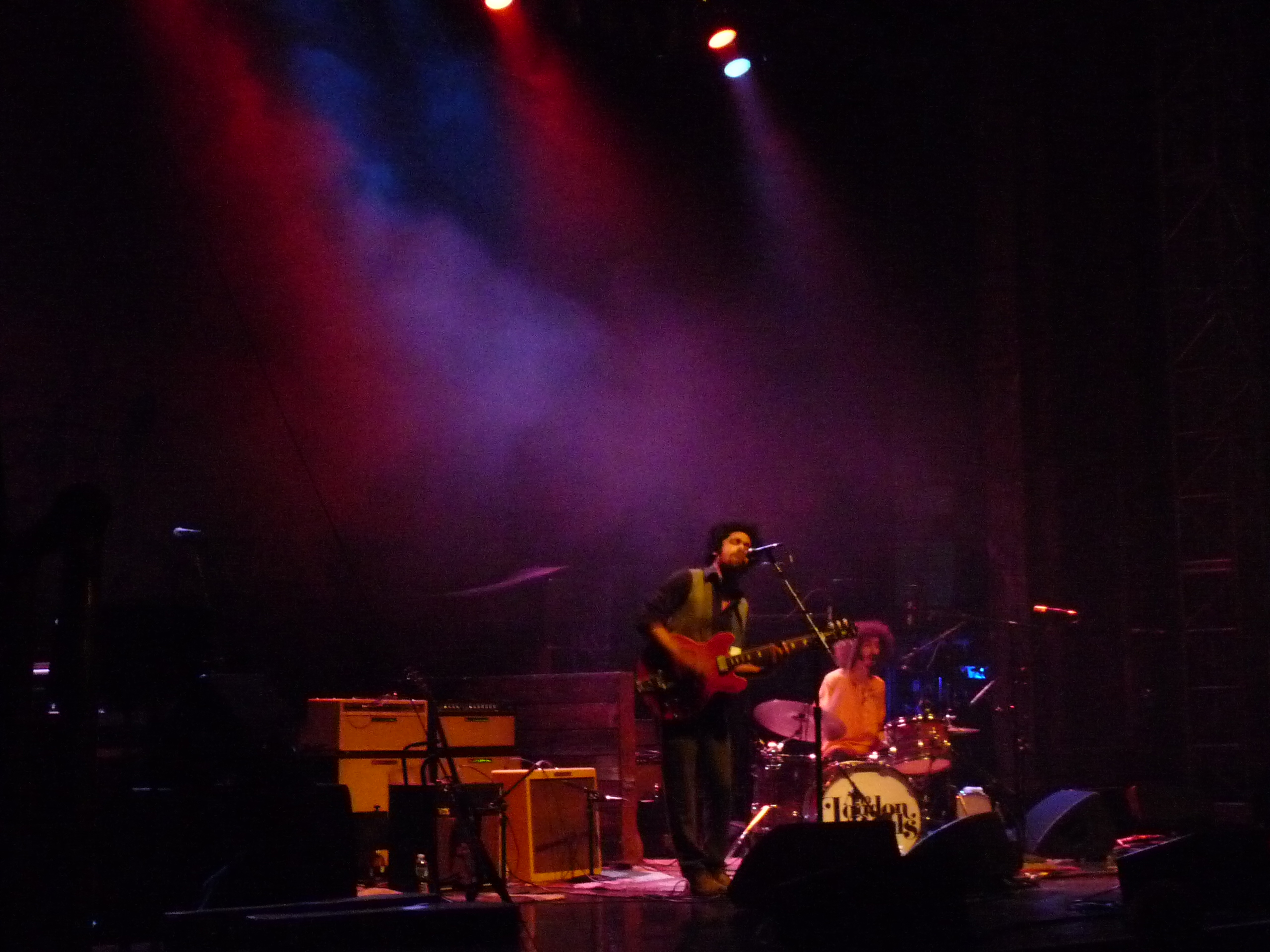 Who needs bass, right? The London Souls are a New York-based rock-and-roll duo comprised of Tash Neal on guitar and vocals and Chris St. Hilaire on drums and vocals. They have a unique sound that draws influence from rock bands from the '70s such as The Who and Van Halen. The band released its second full-length album "Here Come the Girls" April 7, 2015 and has been touring since then. The London Souls came to the Keswick Theatre in Glenside, Pennsylvania to support headliners Tedeschi Trucks Band Feb. 19.
The London Souls played an exciting, albeit short set. What made their live show really impressive was their simplistic approach; they managed to sound very full with just the two members — and without the use of any backing tracks (I'm looking at you, Twenty One Pilots) or guitar pedals and effects. Their performance was also very aesthetic. Both Neal and St. Hilaire were rocking huge afros and beards, jamming out together while also showing off their individual talents. Neal seemed very comfortable on the stage, flawlessly shredding away on his guitar while belting out melodies. Perhaps even more impressive, though, was St. Hilaire on the drums. It's a difficult feat to play drums — especially as fast as he was — while singing backup vocals. His skills were far from average, constantly embellishing song after song with fills that would make Ringo Starr blush.
Several songs in their set featured extended jams which allowed them to showcase their improvisation. One of the high points of the set was when one of their songs ended with a long jam that transitioned seamlessly into their hit "She's So Mad." This song features all the best things about The London Souls' songwriting: a catchy hook, a killer guitar riff, fast-paced drumming and infectious harmonies. They really know how to grab an audience's attention and captivate. I was disappointed that they didn't play my favorite song, "When I'm With You," from their new record but it's hard to complain about an otherwise solid set. The London Souls have a busy summer coming up, as they are featured in the lineups of over a dozen music festivals.
Tedeschi Trucks Band, a 12-piece blues rock band, was a great visual contrast to the duo that shared the same stage before them. They were there for the second night of their three-night stand at the Keswick, ending on Feb. 20 (all three dates sold out). The London Souls' sound was very rich and full, but Tedeschi Trucks Band truly showcased the Keswick's full acoustic power. With two set drummers, a keyboardist, a brass section, three backup singers, a bassist, and husband and wife Derek Trucks and Susan Tedeschi, Tedeschi Trucks Band really brought the house down. They played a wide range of songs, spanning genres such as blues, soul, jazz, rock, and rhythm and blues.
They played several songs off their new record, "Let Me Get By," released Jan. 29. They also played a handful of cover songs, from artists such as Joe Cocker, The Beatles, Betty Harris, Bob Dylan and many more. The highlight of the show was their two-song encore, during which both Neal and St. Hilaire of The London Souls joined them onstage. All together, they played an exceptionally great cover of The Beatles' "I've Got a Feeling," preceded by an instrumental jam. They closed the set with a tribute to the late David Bowie, covering "It Ain't Easy," during which the entire crowd was on their feet.
Both The London Souls and Tedeschi Trucks Band put on a spectacular show. If you get the chance to see either of them, I would highly recommend it.