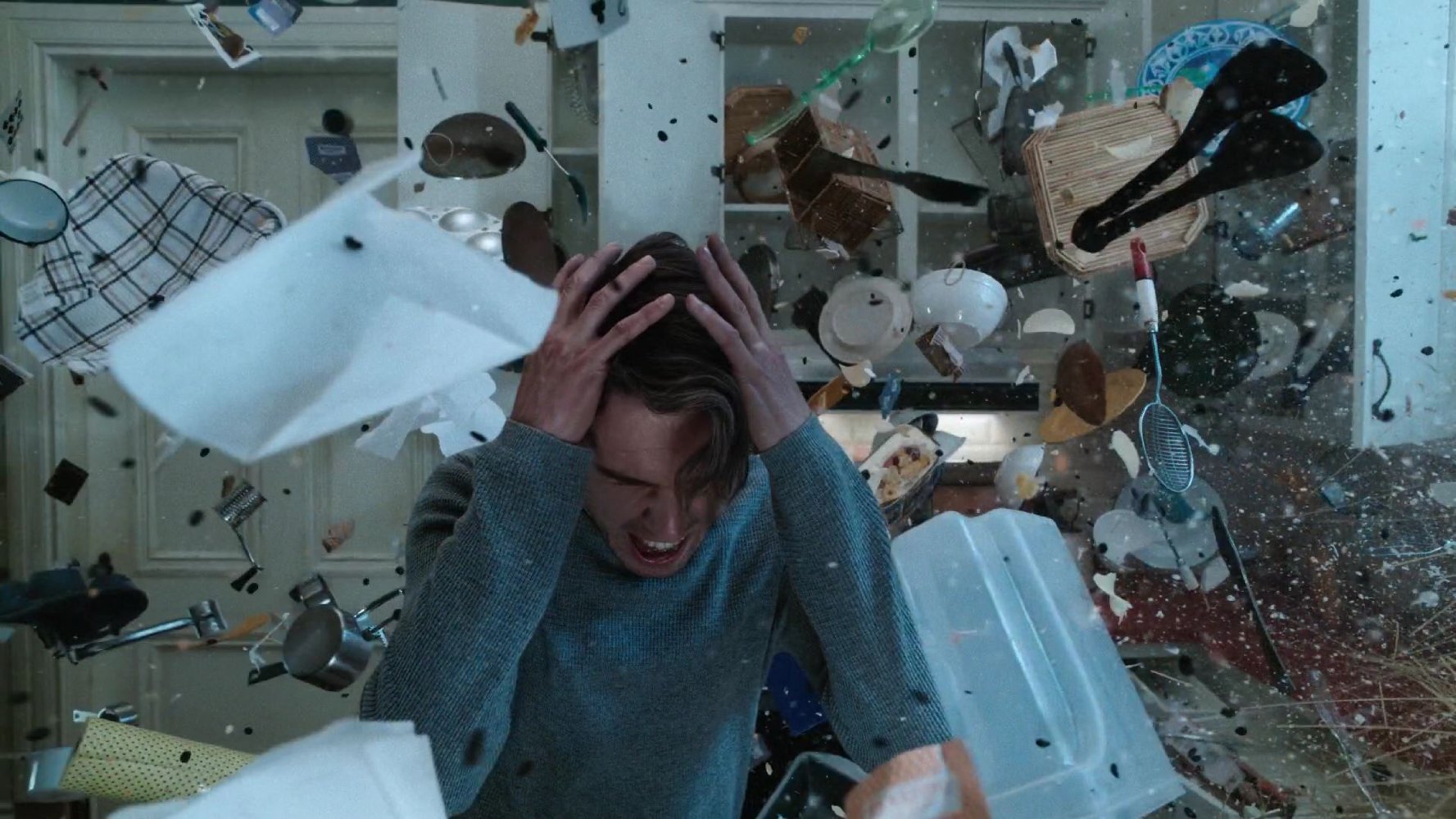 You've never quite seen a superhero show like "Legion," especially not from Marvel. Since "Iron Man" established the huge, complex and box-office-dominating Marvel Cinematic Universe, most properties have come with the same basic, uninteresting visual style, not to mention similar plot structures and dialogue.
But "Legion" isn't officially part of the MCU, not in the way that something like "Jessica Jones" or "Daredevil" is; indeed, it is the first TV show of the "X-Men" universe, it's own strange, convoluted beast.
Rest assured, this is not your daddy's superhero show: "Legion" may be the most interesting and unique superhero property to grace a screen since Heath Ledger became the Joker in "The Dark Knight." For that, you'll have to thank "Fargo" creator Noah Hawley, now building a resume of TV projects that logically shouldn't even work (how many people groaned at the idea of the beloved Coen Brothers movie being resurrected?) and spinning them out into mini-masterpieces of their own.
And he could find no better character than David Haller, a young man introduced as a schizophrenic who's been institutionalized for a couple of years at the start of the story. You see, David has been told his entire life that he's mentally ill because he hears voices and believes that he's been able to move things with his mind (albeit unintentionally). But what if he isn't? This question gets answered rather quickly in the pilot, so there's no question of whether or not David actually has powers.
Where "Legion" twists is in its perspective: the show freely travels through the past, through hallucinations, dream sequences, backgrounds and alternate states so casually that it's almost impossible to tell at first glance whether what we're seeing is actually occurring. It's the perfect representation of his state of mind and Hawley pulls it off beautifully. There's a sense that even if we can't grasp everything that happens in an episode, the creators do and this confidence helps to center the show as it freewheels into its many digressions.
Speaking of Hawley, this has to be the most beautiful show currently airing on television. The pilot in particular (directed by Hawley) is awash in vibrant colors and flush with camera moves. Its enough to rival Steven Soderbergh's work on "The Knick," maybe even the most stylish (and one of the best) shows of this decade: the late, lamented "Hannibal." It's a welcome break that immediately distinguishes the show from other superhero shows currently airing.
In addition to Stevens, "Legion" also features "Fargo" actresses Rachel Keller and Jean Smart as, respectively, girlfriend Syd Barrett (quite the evocative name) and mutant army leader Melanie. A standout Aubrey Plaza plays the mischievous and wild-eyed drug addict Lenny and former "The League" star Katie Aselton stars as David's sister Amy.
Stevens and Keller especially have a really nice and believable chemistry, but the rest of the cast slowly come together as the show settles in. Stevens himself is wonderful, shedding any similarities of his past performances to really dig into David's fractured state; this is a man who's been told all his life that he's mentally ill only to discover that may not be true, and Stevens portrays him with just the right amount of displacement and intensity. They're all a joy to watch together, even if they're not all on screen.
"Legion" is definitely not going to be a show for everyone. The amount of symbolism and free-flowing narrative may simply be too much for some viewers and admittedly, this is a show that requires some focus lest you end up more confused.
But for those willing to stick with it (and even for those who don't like the plot) will be rewarded with a rich and decadent audiovisual style, both evocative and dazzling, and a plot that operates on more than just superhero conventions. Watch it because there likely isn't another show quite like it on television, and there may not be another one for quite some time.