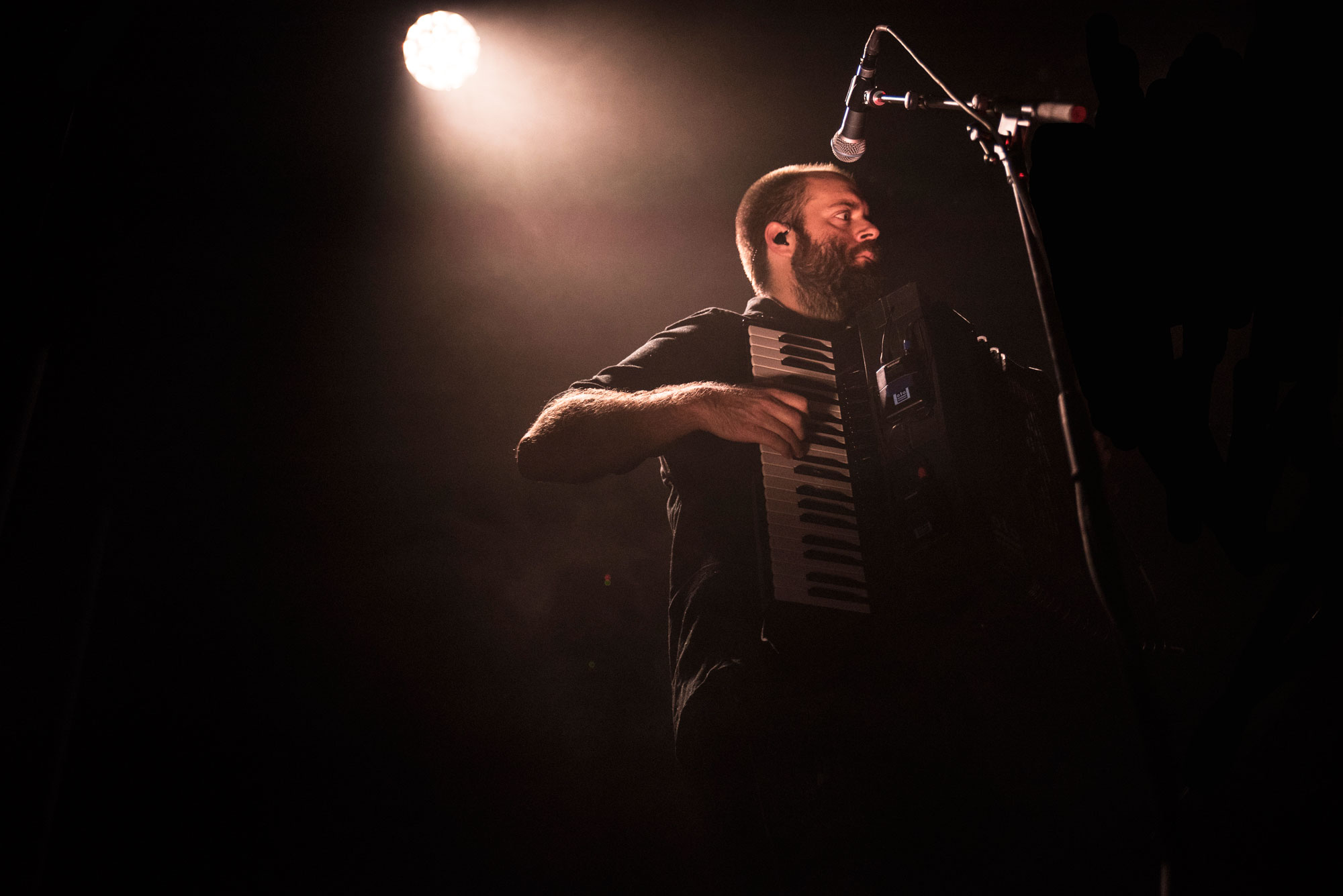 Oct. 23, Kongos brought their Egomaniac tour to the Electric Factory in Philly. Supporting their June release "Egomaniac," the group brought bundles of energy to the stage.
Support act the Arkells opened up the show with high-energy alt rock. After seeing only a few of their songs, I immediately became a fan. Their originals were absolutely killer and their presence on stage was similar to that of a large band that has been in the industry for years upon years. The vocalist at one point was running around among the crowd, which really engaged the audience in their lively performance.
Up next was Wales-based trio The Joy Formidable. The group recently released their third studio album "Hitch" in early 2016. Out of the three acts on the tour, The Joy Formidable was my least favorite. I personally felt as if the vocals of the lead singer weren't as strong as they could have been, and the energy just wasn't there like it was for the Arkells. The crowd as a whole was much more into the Arkells rather than The Joy Formidable.
After setting up the stage with multiple LED lights and smoke machines, Kongos were set to perform. The crowd, which filled up approximately half of the venue, anxiously awaited for Kongos to set foot on the stage. Twenty minutes after they were supposed to start, the lights dimmed and all the crowd erupted in screams and cheer.
Kongos put on one hell of a show. Comprised mainly of songs from their recent release, they played quite a wide arrangement of music. From their recent hit "Take It From Me" to their top single "Come with Me Now," mixed with a few covers including a cover of The Beatles' "Get Back," Kongos really tore the roof off.
One of the best aspects of the Kongos show aside from the music was the use of smoke and lighting on and off stage. The visuals were some of the best I've seen at a live show in years, as they added a unique sort of energy to the show.
All in all, Kongos are a great live band. As a group of four, the energy that radiated from them was hard to miss. I highly suggest catching a Kongos show next time they come through Philly.