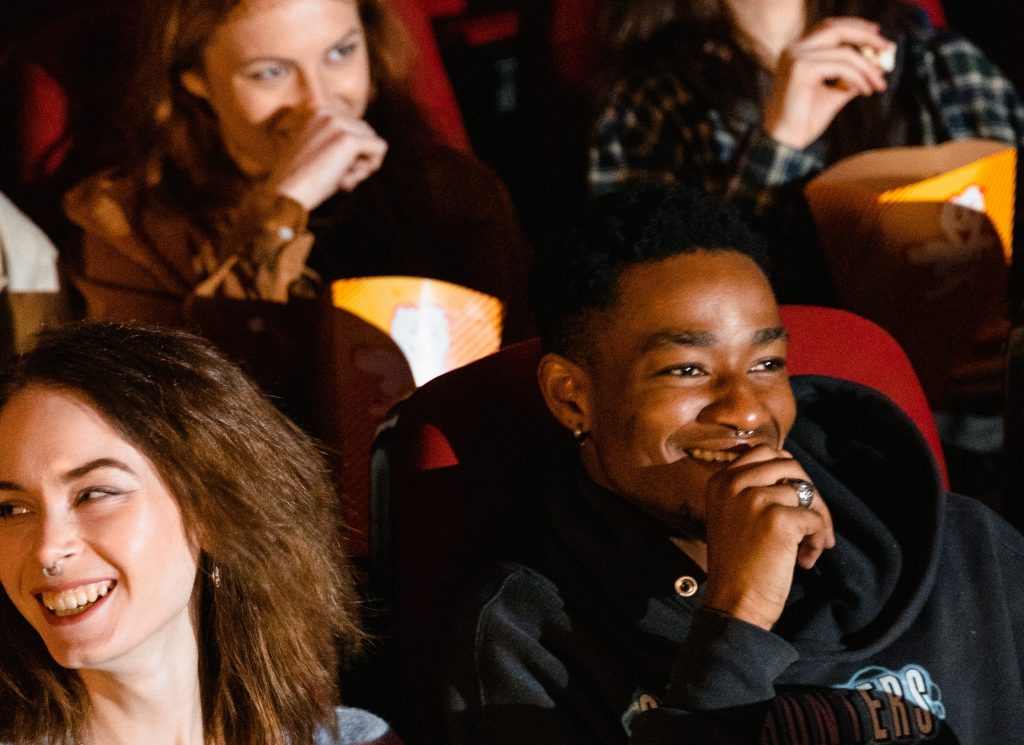 M. Night Shyamalan has always been a controversial filmmaker. Not in the sense that his movies have been polarizing—it is pretty cut-and-dry which ones are bad and which ones are good—but for such a good director, he can be a truly awful writer sometimes.
"Knock at the Cabin", co-written by Steve Desmond, Michael Sherman and Shyamalan himself, is the Philadelphia filmmaker's latest psychological horror film and his second since 2021's "Old." Personally, I did not like "Old," I did not like "Glass" (2019), I did not like "Split" (2016) and I thought "The Visit" (2015) was profoundly okay.
Maybe the difference was that all of those movies were solely written by Shyamalan.
"Knock" is truly (stunningly) an enjoyable movie. With the exception of a couple clunky lines and odd deliveries in the first twenty minutes, I found myself actually having a good time in a Shyamalan movie for what felt like the first time in forever.
The film's highlight is without a doubt its cast. Dave Bautista continues to define himself as a serious actor; his capacity to lead a movie of this tone only expands with each one he stars in. He is impressive for the entirety of his prodigious screen time. Jonathan Groff and Ben Aldridge deliver intense, emotional performances that are well-balanced by the rest of the cast without drowning the movie in melodrama; Nikki Amuka-Bird is both convincingly haunting and haunted; and Rupert Grint was somehow intimidating even while standing next to the six-foot-three Bautista holding a pitchfork. Kristen Cui had one or two weak lines, but otherwise did a very good job for the whole hour and forty minute runtime; a positive big-screen debut for the extremely young actress.
Abby Quinn's performance as the wired, anxious Adriane was a bit underwhelming, unfortunately. Yet I felt that it did not detract too much from the experience. Further criticism could be leveled at the film's constant use of extreme close-ups and the fact that a character outright explains the meaning of the story to you, but again, these peccadilloes were insignificant to my overall enjoyment.
This is also not a scary movie. It's "psychological horror" on the same level as "American Psycho," which is not necessarily a bad thing — just don't expect to be sleeping with the lights on afterwards.
What I was most afraid of going into the movie was whether or not it would be satisfying. I spent the last five minutes dreading that there was going to be some stupid "gotcha!" moment that pulled the rug out from under the whole thing, but Shyamalan, Desmond and Sherman wrote an intelligent plot that builds to a resolution that makes sense for both the characters and the audience. (Is it embarrassing that such a famous director has set such a low bar for his movies?)
The important question: is "Knock at the Cabin" worth your time and money?
I'd say yes. In terms of the last Shyamalan film I watched ("Old") and the last Bautista film I watched (Zack Snyder's truly awful "Army of the Dead"), "Knock at the Cabin" is head-and-shoulders above the crowd. My estimate is a 70-80% audience enjoyment.
Was it enough to get me to pay for Apple TV+ to watch Shyamalan's "Servant?"
God, no—but I don't think any movie could get me to do that.