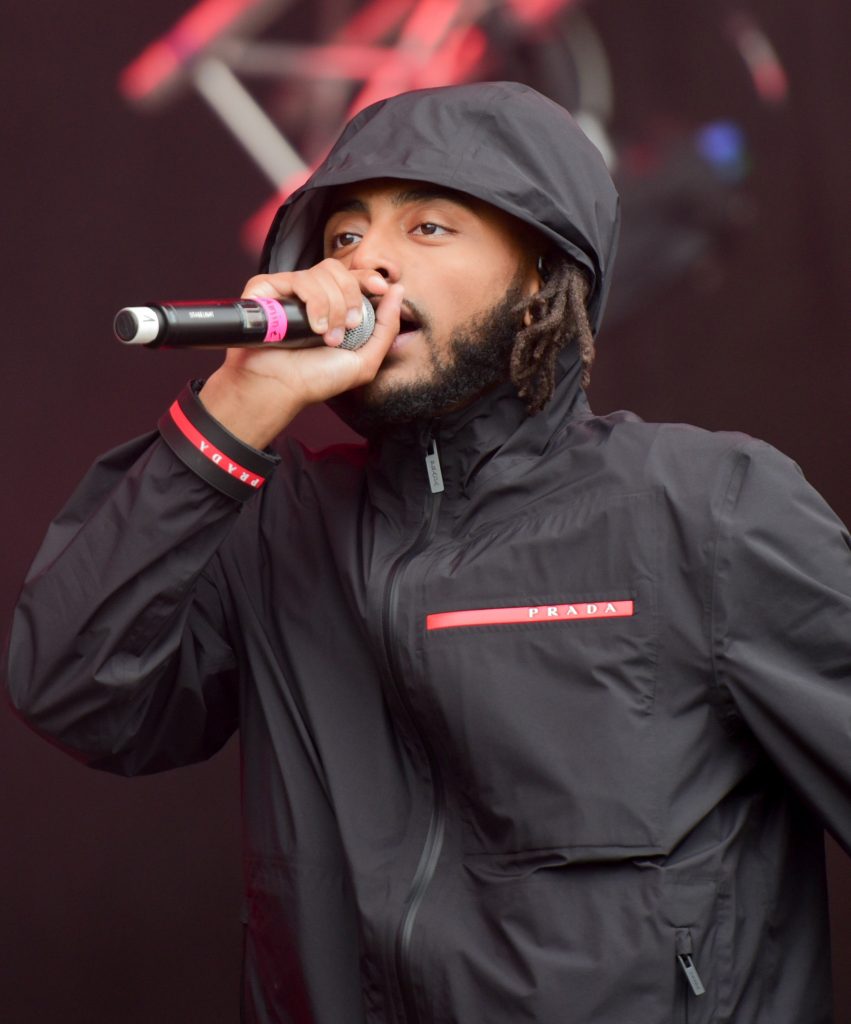 New duo KAYTRAMINÉ, consisting of rapper Aminé and electronic artist Kaytranada, released their debut self-titled album on May 19. Both Aminé and Kaytranada took to Instagram on April 4 to announce their upcoming project, captioning their post "KAYTRAMINÉ by KAYTRAMINÉ, coming soon." Fans got a taste of what was to come after the duo dropped two singles: "4EVA," featuring Pharrell Williams, on April 7 and "Rebuke" on May 15.
Both Kaytranada and Aminé have led impressive careers preceding the release of KAYTRAMINÉ. Under the alias Kaytradamus, Kaytranada began producing music in 2010 until changing his name in 2012. His critically-acclaimed first album "99.9%" with features like GoldLink, BADBADNOTGOOD and Syd launched him into the spotlight, and he has released two albums since. Aminé gained immense popularity from his single "Caroline" in 2016 off of his debut album "Good For You." Since then, Aminé has released three other albums: "ONEPOINTFIVE" in 2018, "Limbo" in 2020 and "TWOPOINTFIVE" in 2021. Kaytranada's high-energy production mixed with Aminé's distinct rapping style made it difficult to rank each song off of KAYTRAMINÉ, but here are just a few of the standout tracks.
"UGH UGH"
Probably my favorite off the album, "UGH UGH" is a smooth track that focuses on both Kaytranada's production abilities and Aminé's different flows. The song begins with choppy, droning synths and mellow electronic drum beat. Aminé comfortably raps about both his and Kaytranada's success in the industry with lyrics like "K sent me free beats back in 2015 / Now it's 2023 and we got racks in our jeans." At around 3:20, Kaytranada introduces a more upbeat instrumental beat switch before transitioning into the tenth track on the album. "UGH UGH" is perfect if you are looking for the more laid-back and lyrically-focused tracks off the project.
"Westside"
"Westside" is one of the darker songs off of the album, complimenting the rest of the high-energy album well without feeling out of place. High piano accents and strings against Aminé's calm delivery build an intimidating mood, something rare across the warm project. "Westside" keeps the listener on their toes while still keeping the overall integrity of the project.
"Rebuke"
While "UGH UGH" and "K&A"'s lyrics focused primarily on the industry success of both Aminé and Kaytranada, "Rebuke" is a short track where Aminé reveals his struggles with love and watching someone move on. His rap verses are briefly broken up when Aminé sings: "Giving up, I refuse / That's the type of feeling I rebuke". Accompanying his softer lyrics, Kaytranada incorporates soft harmonies and twinkly guitars to create a dream-like atmosphere.
"K&A"
"K&A" serves as the perfect closer for the project. Sampling Jermaine Jackson's "Castles of Sand," Kaytranada creates yet another upbeat track with a heavy bass and muted synth strings. Aminé's confident lyrics compliment Kaytranada's bright production consistently throughout the five minute piece. In a triumphant goodbye, "K&A" ends with a beat switch around the three minute mark as Aminé raps about the current and future success of KAYTRAMINÉ.
From Aminé's lyrics and vocals to Kaytranada's skillful production, it is hard not to appreciate KAYTRAMINÉ and look forward to what comes next. Listen to the full album and their individual discographies on all streaming platforms.