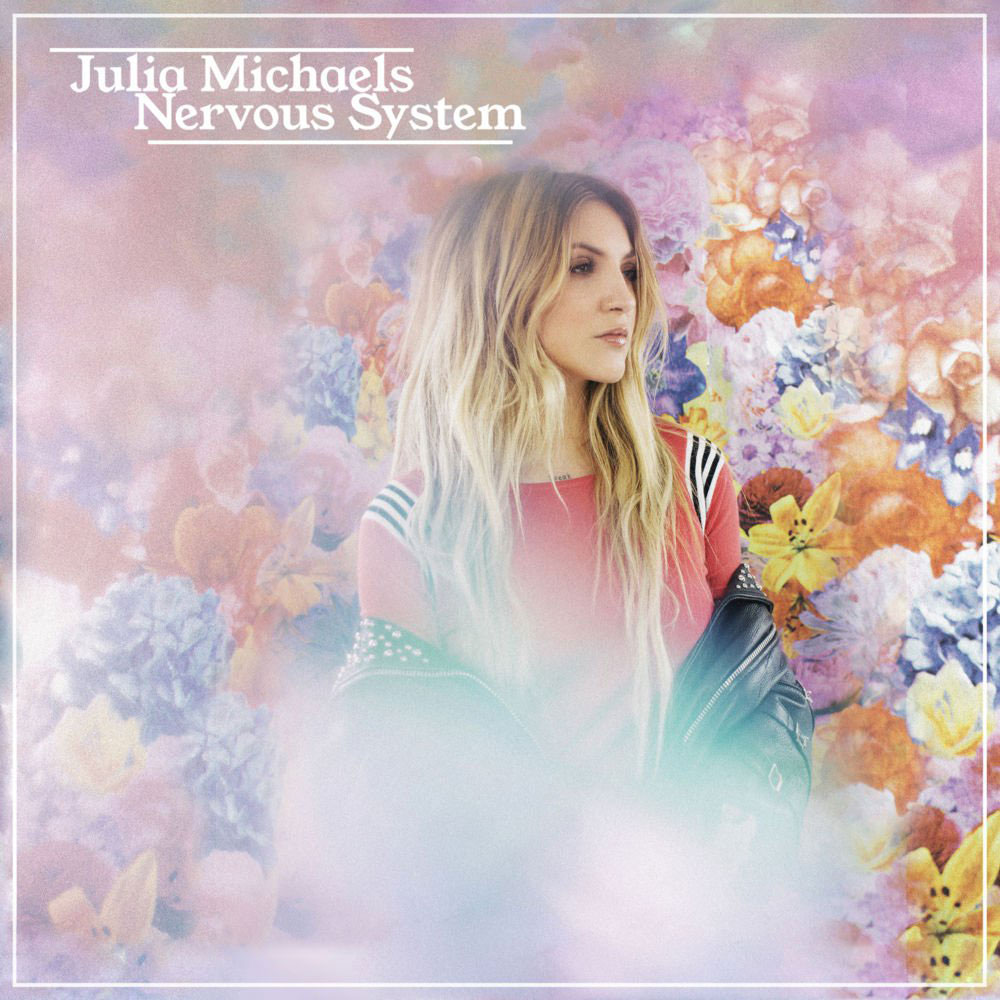 Julia Michaels is one of the strongest new artists of 2017. Her first single, "Issues," made it to number 11 on the Billboard Hot 100 and was certified double platinum just months after its release. She has already been labeled an artist to watch by Rolling Stone, Vevo and Billboard.
Though "Issues" is her first single, Julia Michaels is far from new to the industry. It isn't even her first song to be a smash on the radio. Much like Sia, Julia Michaels has spent years as a songwriter behind the scenes. She has written for Britney Spears ("Slumber Party"), Fifth Harmony ("Miss Movin' On"), Linkin Park ("Heavy") and more. She has amassed 12 Billboard Hot 100 entries, including "Sorry" by Justin Bieber and "Hands to Myself" by Selena Gomez.
Michaels released her debut EP "Nervous System" July 28. It is a small collection of strikingly vulnerable yet pure pop songs. The bulk of it was produced by Mattman & Robin, and features writing from her frequent collaborator Justin Tranter (formerly of Semi Precious Weapons.) Over the course of seven songs, the native Iowan depicts a conflicted, dysfunctional girl looking for love to work out.
The first song on the EP is her debut single "Issues." This song inspired her to step into the spotlight. Before this, all the songs she wrote she gave away to other artists. With "Issues" she felt the song was too personal to have anyone else sing. The lyrics tell the story of a flawed relationship. The track is sparse, relying solely on plucked string instruments for the first verse and pre-chorus before the bass drops in the chorus. It is a strong opener, leading into a robust 20 minutes of pop music.
"Uh Huh" is the second song, and also her second single. The fun declaration of love showcases how she can use her vocal cracks and squeaks to her advantage. The refrain of "uh huh" dances on the border of annoying valley girl, but becomes terribly catchy after a second listen. She proves to be a bit of a wordsmith in the lyrics too. It's not very often you hear the word "phonetic" in a pop song.
"Worst In Me" appears to be a continuation of "Issues." The dysfunctional relationship is on the brink of destruction by their own hands. She is afraid the relationship might work out, so she keeps sabotaging it. She suspects her partner is doing the same. The emotions are raw and relatable. In the bridge she pleads: "I won't hurt you again, if you won't." It's a beautiful and sad track.
The next song is the resolution to the fight. On "Make It Up to You," she says: "I wish I could be that tender, stable girl that you want, but I'm not." A bold line that not many would have the guts to say aloud, let alone to the whole world. In the chorus she asks to make it up to him. Like in the song she wrote for Hailee Steinfeld, "Love Myself," the lyrics walk to the brink of being suggestive.
"Just Do It" is an oddly happy track for someone getting broken up with. Her vocal delivery and the lyrics aren't necessarily happy, but the instrumental has this bounce to it that makes it hard not to bob your shoulders up and down.
"Pink" is the most fun to listen to in this EP. After verses chock full of innuendo and metaphor, the chorus is an ironic whisper: "There's no innuendos, it's exactly what you think. Believe me when I tell you that he loves the color pink" (wink heavily implied.) The song isn't even trying to be sexual. It's sarcastic and funny. The insistent fuzzy bass, heavy breathing and the old school hip-hop beat blend to make a certified bop.
The final track on the album is Julia Michaels at her most vulnerable. You can hear her fighting through the pain with audible sighs throughout the track. Written and produced on her own, "Don't Wanna Think" is a tragic piano ballad. She's drunk and lamenting on her ex; her voice shines on this track.
"Nervous System" is a compelling debut. Michaels proves that she has not only the vocal chops, but also the emotional backdrop to uphold a solo effort. I anticipate hearing more of these songs on the radio soon, and Julia ending the year on a few Best New Artist lists.