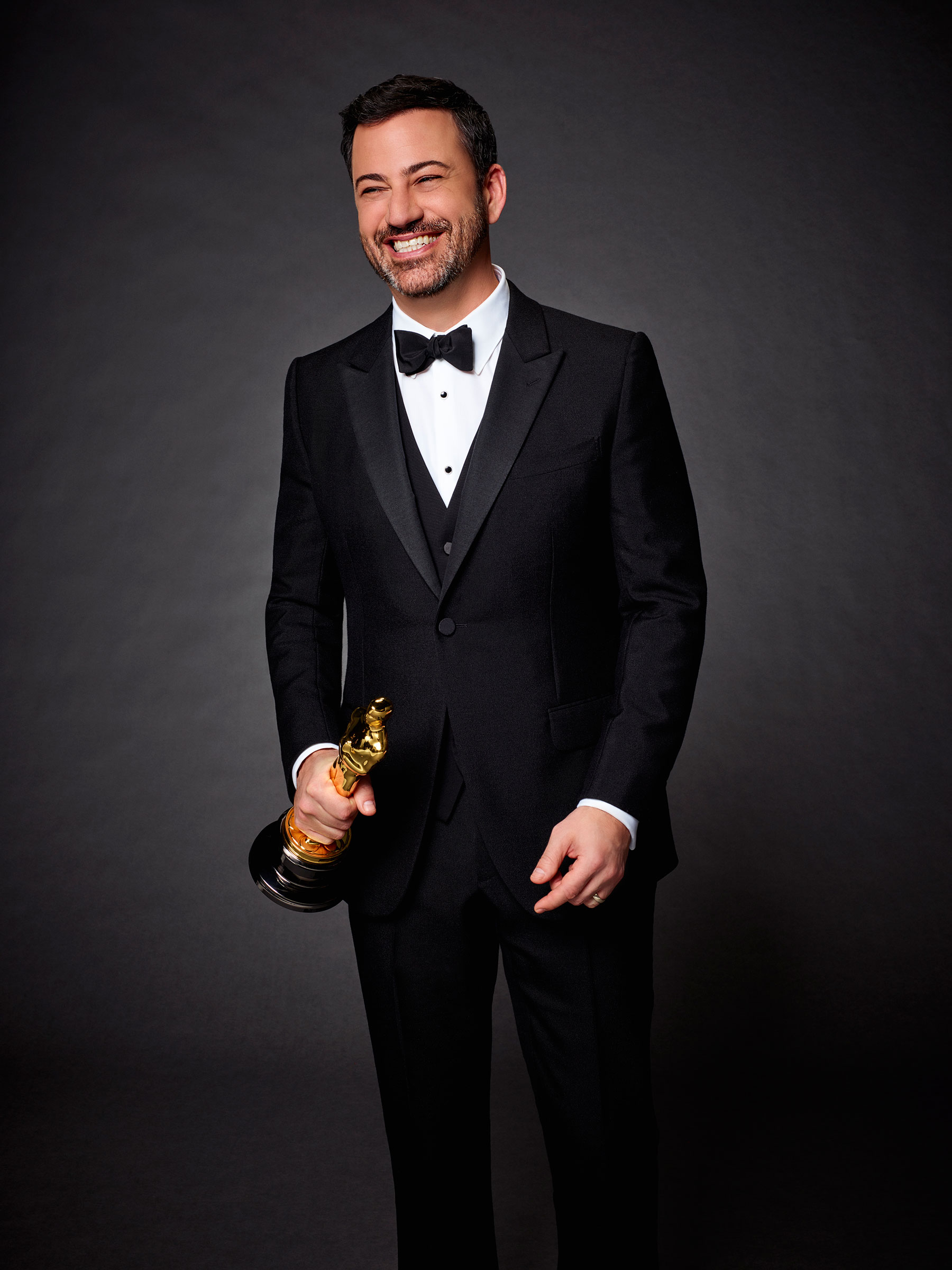 The 89th Academy Awards premieres Feb. 26 at 7 p.m. and I'm here to give you a handy-dandy preview of Hollywood's biggest night of the year.
Late-night host Jimmy Kimmel is hosting this year and it will be good to see some of the celebs read mean tweets about themselves live on camera. Hopefully, he will even show some videos of parents taking away Oscars from their children. What fun that would be! In all seriousness, kudos to Kimmel. I'm glad that a straight, white man has found his way into hosting an awards show. It has been far too long.
I think it best to start off with some of the less flashy categories then work our way up to the big ones. Together we can become "woke" for the Oscars! I predict that the sound mixing and sound editing categories will be swept by "Arrival." Although I have a sneaking suspicion that "La La Land" will win these two as well as every other award, "Arrival" does a tremendous job with the humpback whale-sounding speech of the Heptapods. I'd like to see Justin Hurwitz compose a Heptapod musical, good luck pal! On second thought, that too might win every major award.
Next up are the documentary categories. For documentary (short subject) I think that "4.1 Miles" will win as its title coincides with the distance I can jog in about three hours. For documentary (feature) how can "O.J.: Made in America" not win? It's the longest film in the category at 467 minutes and longer is always better, or so I've been told. This documentary shines a light on an event that did not receive nearly enough coverage during its time. Will "O.J.: Made in America" win the award for documentary feature? If it's anything like O.J. himself, the film will definitely do it.
Let's get onto the writing categories as they hold a place near and dear to my heart. First up are the O.G. screenplays, a strong category this year with "Hell or High Water," "The Lobster," "Manchester by the Sea," "La La Land" and some other film that no one cares about ("20th Century Women"). If someone would help a guy out with a Netflix login I could check out "Hell or High Water" but until then I think "The Lobster" will win! Thank you for being available on Amazon Prime Video, "The Lobster"!
Adapted screenplay is always a crapshoot. Remember when "The Imitation Game," one of the most historically inaccurate films of the past decade, stole the award away from more deserving films like "Whiplash?" I do. I'll never forget it as long as I live. It's from past experiences like that which lead me to believe that "Fences" will come away with the adapted screenplay award this year. Sorry "Moonlight" and "Arrival." Better luck next year!
"Enough with these stupid baby awards no one cares about," you're probably saying to yourself. I hear you, the reader, and will now preview the acting awards accordingly.
Ladies first! I think that Viola Davis should win best supporting actress for "Fences" because in the bottom of my heart I think that "Fences" should win every award one way or the other (I have yet to see "Fences"). That category feels weak, unlike its cool big sister category, best actress. This field is stacked with Natalie Portman, Meryl Streep and Emma Stone. Give it to Stone, the Academy. She is delightful in what is the best movie of the year (spoiler alert). As far as the gentlemen's acting categories are concerned, give it to the dudes who put acting on the map in the first place. I'm talkin' 'bout Denzel Washington! I'm talkin' 'bout Jeff Bridges! Sure, why not! Though Mahershala Ali, I did love your performance in "House of Cards!"
Finally, we come to the biggest awards of them all, best director and best picture. Everyone has been saying that Damien Chazelle and "La La Land" will take home both of those awards and they are so right. Have you seen "La La Land" yet?
If you haven't, stop reading this and go watch "La La Land." Type "watch 'La La Land" into your Google search bar and get to work. It is the best film by a country mile and it is also about Hollywood, show biz, what have you. The Academy goes gaga for those movies! It's almost unfair how much the Hollywood folks like giving awards to Hollywood folks who make movies about Hollywood folks.