You know summer is around the corner when you're sitting on the edge of your seat waiting for your favorite festival's tickets to go on sale.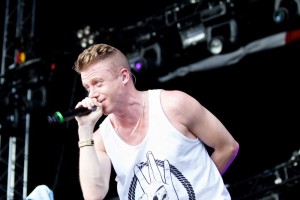 With the weather warming up, one of New Jersey's most prominent music festivals is ready to bring all your favorite artists and bands to one prime location. Skate and Surf Festival, which will be held in Freehold, N.J., at The Plaza Green at iPlay America, will take place May 18 and 19.
"I felt the time was right to revive the Skate and Surf Festival," John D'Esposito, founder of The Bamboozle, said. The Bamboozle is one of the East Coast's oldest and largest music festivals. It has played a role in launching the careers of many national recording artists and celebrities.
"It's where it all began for me, and sometimes you need to go back to your roots. We are also really looking forward to bringing the festival to The Plaza Green at iPlay America and Freehold. It's the perfect setting, and we are very committed to making this one of the best live music events in 2013."
After an eight-year hiatus, the legendary music and pop culture event is back with a stellar lineup of today's most popular and talked-about musicians. Thus far, Fall Out Boy, a band that has recently jumped back on the music scene, will release an all-new 11-track record titled "Save Rock and Roll," which they will perform on the first date. A Day to Remember, currently in the middle of a U.S. tour, will headline the second day. Other acts include Of Mice and Men, Jake Miller, Macklemore and Ryan Lewis, T. Mills, Breathe Carolina, and several others who have been recently announced.
Skate And Surf Festival, which originally began as a local gathering for skate punks in 2002, will also host "The Break Contest," a staple of The Bamboozle. The official unsigned band competition is currently being held in several tri-state venues.
Powered by GameChanger, this two-day festival will feature five stages — four outdoors and one inside the Encore Event Center. So, if you're not feeling one band, there will be plenty of options.
For more information and tickets, please visit www.skateandsurffest.com.
Before you know it, it'll be time to pack the car with your best friends and head to Skate and Surf to check out your favorite musician play your favorite song!
UPDATE: According to a recent press release, due to popular demand, the Skate and Surf Festival has relocated from the Plaza Green at iPlay America in Freehold, New Jersey to Six Flags Great Adventure in Jackson, New Jersey.