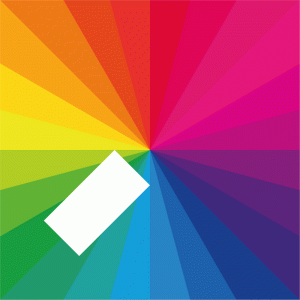 Jamie xx (also known as Jamie Smith) has been in the business of releasing short, isolated bursts of music for so long that the release of his first proper album, "In Colour," has an unnatural uneasiness to it. His first solo music came out in 2011 when he released the single "Far Nearer," with the B-side "Beat For." After a three-year hiatus and another record released with The xx, another single came along in 2014. "Girl," with the B-side "Sleep Sound," followed in a similar vein as Jamie's 2011 release, if slightly more focused and singular sounding. He dabbled in an area of dance music slightly left of center, a shuffling, up beat take on the intelligent dance music of the early 1990s.
On his full-length debut for Young Turks, which was released hot on the tails of a trio of singles released in the span of two months, Jamie xx finds a home in the sounds he teased in those first two releases. He's perfected his own brand of dance music, complete with sharp snares, emphasis on a pleasing low-end and undulating synthesizers with rounded edges. Everything is soft and fittingly colorful on "In Colour."
The most jagged sounds on the album come in the spectacular opener, "Gosh," the best track on the record. Shuffling industrial drums open things off before a deep-throated sample utters, "Oh my gosh," over and over. Just as the song settles into a rhythmic drum battering, Jamie xx turns the song on its head halfway through as a subtle synthesizer creeps into the track. And then, in an instant, it explodes, and a high-pitched rainbow synth drapes itself over the graying drums. It's a majestic, celebratory way to open an album, and it sets the tone for the rest of "In Colour."
As far as Jamie xx's trademark consistency and meticulousness, it shows — there isn't a bad track on the album. He brings in both 2014 releases, sequencing "Sleep Sound" right after "Gosh" and then holding "Girl" until the final spot. Both slide in seamlessly, their clouded drum effects and buoyant synthesizers working right in with Jamie's newer sounds.
Some of his newer songs sound like updates on Jamie xx's older concepts, as well. The fourth track "Obvs" is a very clear improvement on his older steel drum track, "Far Nearer." He takes a cascading steel drum loop and builds a beat around the tropical plinks for a few minutes, a pleasing if relatively simple concept. But around halfway through the song he drops out and quiets down, only to return with a soulful, warm guitar line in the background. Its subtle twangs give the steel drums new life and an added layer of depth that turns it into an unexpectedly lush track.
A big part of the new songs on the album are centered on Smith adding so many little parts, one of top of the other, until he's crafted a rollicking groove, vibrant and introspective. On "Hold Tight," the uneasy synthesizers build a cacophony so enveloping that, as sampled voices and muted buzz saws circle the skittering drums, there's room for the listener to get caught in the eye of the storm.
However, it stands to reason that Smith is better off releasing music as A-side/B-side singles. The individual songs themselves are almost all standouts, but the pacing of the 11-track record sometimes feels off. "I Know There's Gonna Be (Good Times)," one of the three pre-release singles featuring Young Thug and Popcaan, is an excellent stand-alone summer jam, a near-flawless track that feels very of-the-moment with its features. But in the context of the rest of the record, it's a disjointed detour that doesn't feel at home. Young Thug raps about wanting to "ride in that p—y like a stroller," and while it provides the most hilarious rap lyric of the year, it doesn't fit in with the other 10 songs on "In Colour." Elsewhere, "Stranger in a Room," which features Smith's bandmate from The xx, Oliver Sim, on vocals, breaks up an otherwise somber center section of the album with a slightly played-out mid-tempo love ballad over an early-2000s synth pattern. It's a good song, but it feels more like filler stuffed in the wrong place than bridging the gap successfully.
Taken as a whole, though, the individual parts overcome the occasionally erratic thematic shifts. As far as debut records go, Jamie xx has crafted an instant classic by taking his time. He explored where his initial sounds could go, and where he ended up, while not far from how he sounded in 2011, is an extremely refined end product that will reverberate in both pop circles and indie blogs for months to come.