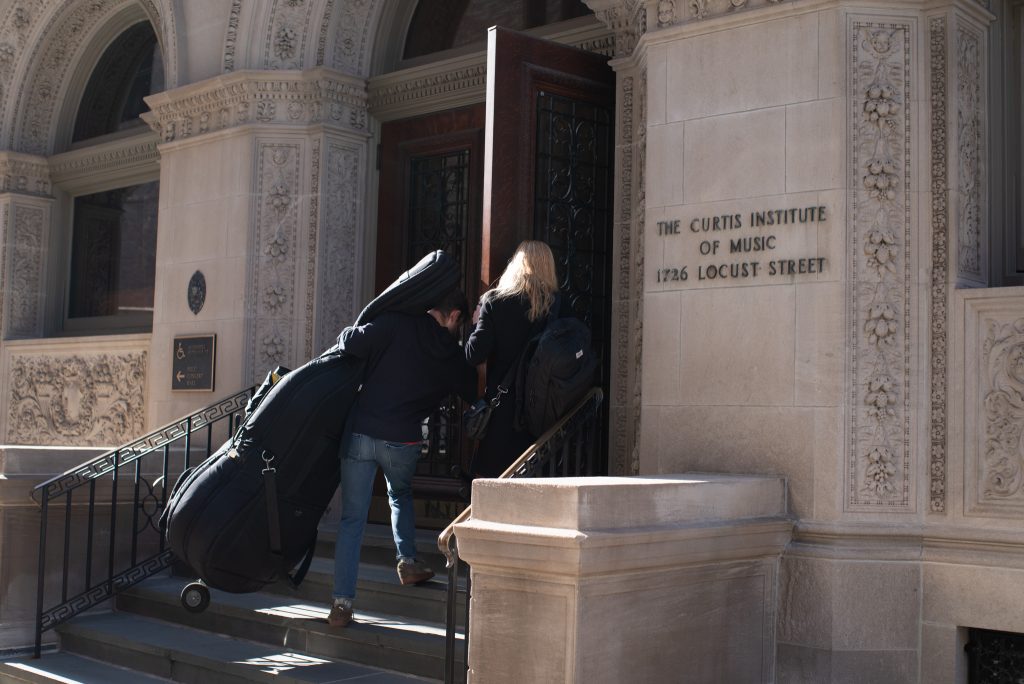 Founded in 1924, the Curtis Institute of Music, located in Philadelphia, PA, is one of the world's best music institutes. With a 4% acceptance rate, the school offers a performance diploma, Bachelor of Music, Master of Music in opera and a Professional Studies Certificate in opera. The school's mission is to train and educate the young gifted musicians that will engage the community, both locally and globally, at the highest artistic level. All 175 students attend on full scholarship.
The school follows the philosophy of "learn by doing"; thus, it focuses more on practicing. It takes far fewer students than comparable programs, ensuring personalized attention from faculty. The school has various programs like composition, conduction, Woodwinds, String and Harp
This past March, the 45th Student Recital took place as part of the Edith L. and Robert Prostkoff Memorial Concert Series. See listed performers and respective performances below.
Preston Atkins (bassoon) & Elena Jivaeva (piano)
Sonata in G major, Op. 24, No. 2 by Francois Devienne
Concerto in B-flat major by Gioachino Rossini
Sofia Gilchenok (viola) & Jenny Chen (piano)
Sonata in F minor, Op. 120, No. 1 by Johannes Brahms
Corina Deng (violin) & Jungeun Kim (piano)
Variations on an Original Theme, Op. 15 by Henryk Wieniawski
(Each performance is denoted by the number order (x) they were played in.)
Though this classical music recital would likely be best appreciated by those who are musically inclined, I would argue that those with an inexperienced ear for music would also be transported by this specific set of performances. It did not take a musician to recognize the immense talent each of these students possess.
For the most part, the audience at the recital was homogeneous — made up mainly of white men over the age of 65+. Just an observation, but surprising considering Philadelphia's diverse population.
Overall, the selection was well thought out and allowed each set of performers to shine in their own right. I felt that the performances complemented each other.
Performance (1), the Devienne sonata, was my favorite, and really set the bar high for the rest of the night. It felt like a smooth move through the four seasons, and distinctly defined the shift between fall, winter, spring and summer. Atkins, on the bassoon, played lower notes with a faster tempo to encompass the feeling of Autumn. I was able to imagine leaves of red, green and brown swirling in the wind as they reached the ground. Jivaeva, on the piano, made me feel as though I was in a meadow somewhere in the middle of nowhere, with no other job than to watch the seasons change. Lower notes and slower tempos by both of the musicians introduced us to Winter on the meadow. Perhaps there were snowstorms and dead trees, along with calm and crisp afternoons. Spring was a fun one. The instrumentalists played quick high notes that made me think of flowers blooming and a soft breeze. This season seemed to have lasted the longest. Then Summer arrived in all of its glory. Notes were still higher, but they had more substance, more permanence.
Throughout this performance and performance (2), the Rossini concerto, both Atkins and Jivaeva had this calmness about them, this appearance of deep concentration and reflection that took control of the room – their stage presence was quite impressive.
Number (3), the Brahms sonata, was, in a word, passionate. Gilchenok and Chen were so in sync that Chen's head swayed to the movement of Gilchenok's bow. Their performance, in particular, felt well-prepared and well-coordinated. I feel that these two must get along pretty well in their lives outside of music because I could sense their enjoyment on stage. This may sound strange, but I related their performance to Miley Cyrus's "The Climb" in the sense of its message. Gilchenok's long and drawn-out strokes of the bow made me think about the journey of reaching a big goal or the work that comes before a reward. It was a satisfying performance and I, along with the rest of the room, had trouble looking away.
Lastly, Deng's immense talent for the violin was displayed in performance (4), the Wieniawski variations. Her vibrato was so strong, but so controlled — masterful, even. I also noticed that this piece got the most applause at the end, so if I had to guess, I would say that Deng was the star of the night.
The Curtis Institute of Music is continuing to hold student recitals through the months of April and May, and these recitals are definitely worth checking out! The immense talent of these young musicians is inspiring to say the least, and the energy created on stage is sure to leave anyone feeling a new sense of calm.